6 States That Provide a Tax Haven For the Unemployed
In an era when U.S. unemployment rates are sky high — with no clear relief in sight — some states offer significantly more attractive unemployment arrangements than others. With a national unemployment rate of 7.6 percent, unengaged workers may want to seek haven in those states where they can not only resurrect their search for jobs, but also hide from the taxes picking at their empty pockets. And data demonstrates that some states offer better prospects than others.
The Tax Foundation reports that more than five million Americans are drawing unemployment insurance benefits. But because UI is a joint federal-state program, state taxation of these unemployment benefits varies. While 41 states tax wage income, six fully exempt unemployment benefits, and two states partially exempt them. The remaining 35 states fully tax unemployment benefits. States without a state income tax have been excluded from this. These are the six states that promise to protect benefits from being taxed:
California
It is no surprise that "The Golden State" is the most populous U.S. state when one considers its big bridges, Hollywood reputation, and perfect weather. However, a quick glance at its economic numbers may surprise people that its statistics don't deter people from calling it home.
As of March 2013, the third largest state in America had an unemployment rate of 9.4 percent, with 1,748,519 unemployed persons. Despite California's status of being the world's ninth largest economy, its economic climate essentially compels that it protect its unemployed from owing income tax on their UI benefits. Though the state has been slower to recover from the economic crisis than the U.S. has as a whole, reports show that it is now working on a comeback. One of the first points on its agenda is to reduce regulation on businesses and increase their hiring capacity, hopefully facilitating the gradual employment of the unemployed that the state now must diligently protect.
Maryland
Back on the East Coast, another state that exempts its unemployed from state income tax is Maryland. Unlike California, this state has an unemployment rate 1 percentage point lower than the national figure at 6.6 percent. Though it protects its 206,684 unemployed people, many complain that Maryland on the whole is "high tax," contributing to an exodus of many of its more wealthy residents. According to a report by Watch Dog Wire last month, Maryland has lost 27,433 residents since 1995. This is in part due to the higher income tax rate that the state created last year for those making over $100,000. However, Maryland is now inching down from its unemployment peak in December 2009 at 8 percent and is now 1.4 percentage points lower. Thus, although the state may not currently be a haven for the wealthy, it continues to provide support for its unemployed.
New Jersey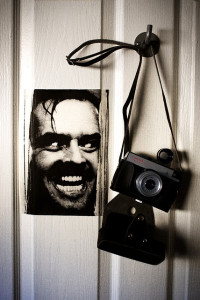 Maryland's East Coast neighbor tells a different story. The Garden State may be rich in resources, but it isn't rich in jobs. New Jersey's unemployment rate sits at 9.0 percent, well above the national average. Its number of unemployed people peaked in August 2012, but is now 30,143 people lower at 414,973. While New Jersey has shown slow recovery growth, it continues to enact new incentive programs for creating jobs and undertaking capital improvement projects, indicated by the 8,100 more jobs the state added in March 2013. Consequently, the state continues to be a refuge for the unemployed, as it absolves them from UI tax responsibility and slowly increases the number of available jobs.
Oregon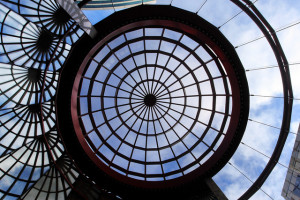 Back in the Northwest, Oregon, another tax haven for the unemployed, contends with a similar issue as its aforementioned neighbor to the South. The state bears an 8.2 percent unemployment rate, a number that is 0.6 percentage points higher than the national and one that is ever so slowly decreasing. It hosts 159,920 unemployed persons, according to March 2013 data, but adds around 1,900 jobs a month. According to a March 2013 economic forecast, there is little hope that Oregon will see much immediate improvement in economic growth. However, the stage is set for stronger growth should the economy manage to successfully navigate the next few months. Employment in Oregon continued to increase throughout 2012, approximately in line with the gains seen at the U.S. level. And this trend is expected to continue.
Pennsylvania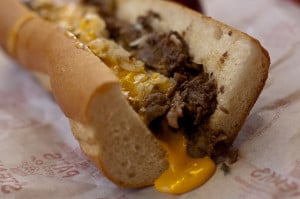 The Keystone State exhibits a slightly different unemployment rate pattern. Pennsylvania's rate currently stands at 7.9 percent and is inching down. However, this follows a rise of 0.3 percentage points from its post-peak low in January 2012. The reported total of 512,474 unemployed persons in March 2013 is also now decreasing again after a large increase from a trough of 487,491 in February 2012. Although Pennsylvania's contribution to the national economy has diminished with its decreased focus on coal and steel, the state continues to recover from the Great Recession at nearly the same pace as the country as a whole. It has also committed to continue to offer income tax exemptions for its unemployed.
Virginia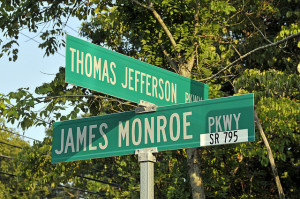 Although many claim that "Virginia is for lovers," there may be a similar argument that "Virginia is for the unemployed." Not only does the state offer tax exemption, but it also boasts a 5.3 percent unemployment rate, 2.3 percentage points lower than the national figure, and the lowest of any of the aforementioned tax havens. The peak of its unemployment rate in 2009 of 7.4 percent is still lower than the current national rate. In addition, its number of unemployed persons is conclusively on the decline, down 80,134 persons from February 2010.
Additionally, economic analysts forecast that Virginia will continue to see growth. Christine Chmura, president and chief economist of Chmura Economics & Analytics, made predictions in April that Virginia will significantly prosper from the effects of sequestration and global trade, increasing the need for more workers and paving the way for more opportunity.
Don't Miss: What is Warren Buffett Buying and Selling?