6 Facts You Didn't Know About Disney's 'Frozen'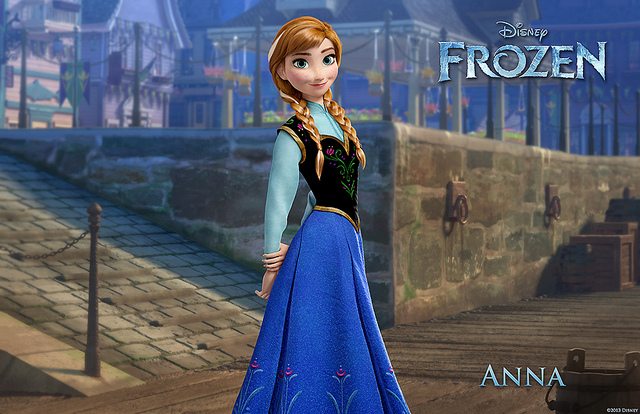 Well-fed moviegoers were spoiled at theaters this past holiday weekend, as studios released not one but two record-breaking films that drew consumers to the silver screen in swarms. Americans were torn between Lions Gate Entertainment's (NYSE:LGF) Catching Fire and Disney's (NYSE:DIS) Frozen. To the surprise of many, audiences opted to see the animated comedy voiced by Kristen Bell and Johnathan Groff rather than the highly anticipated action film featuring Jennifer Lawrence.
Catching Fire was released a week earlier than Frozen and has taken in $296.5 million since its debut on November 22., but the drama failed to completely steal the spotlight from Frozen this past weekend. The animated comedy has a simple enough plot, with Anna (Bell) and Kristoff (Groff) setting off on a journey to find Anna's sister, Elsa (Idina Menzel), but the theatrical and artistic genius behind the movie puts it in a league of its own. Critics are now forecasting the film's relevance for many years to come.
The artists and actors behind the characters pull off their roles seamlessly, but as is the case with all animated films, it is all a lot easier said than done. Animation requires a significant amount of work that many moviegoers fail to recognize, but the medium continues to draw in consumers both young and old, making it worthwhile for the unsung heroes behind the scenes. Here are six things you probably didn't know about Frozen as you were watching Anna, Kristoff, and Elsa dance across the screen this past weekend — and if you have to yet to see it, now you can go into theaters knowing that much more.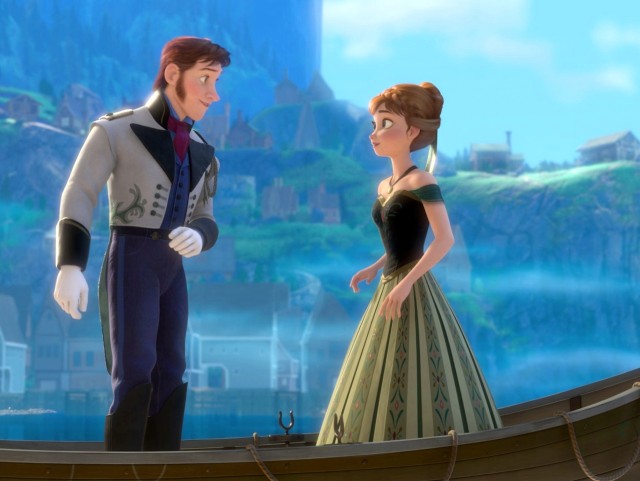 1. Breaking records
First point of business: records — more importantly, the ones that both Catching Fire and Frozen are breaking. According to Forbes, Catching Fire has nabbed the honor of best Thanksgiving weekend, grossing $110.2 million from Wednesday to Sunday, and Frozen has scored the best Thanksgiving debut weekend, earning $93.3 million in that same period.
Before Catching Fire, there was Harry Potter and the Sorcerer's Stone, which held the record with the $82 million it made in its second weekend in 2001. Prior to Frozen, it was Toy Story 2 that held the status as the biggest Thanksgiving opener, thanks to the $80 million it earned in 2002 from its five-day debut. Frozen would have been the biggest Thanksgiving weekend as well as the biggest Thanksgiving opener if Catching Fire had not been in play, but Katniss was there. But Disney still refused to be outdone. Frozen is now Disney's biggest animated opening of all time, topping Tangled, which bowed to $69 million in 2010.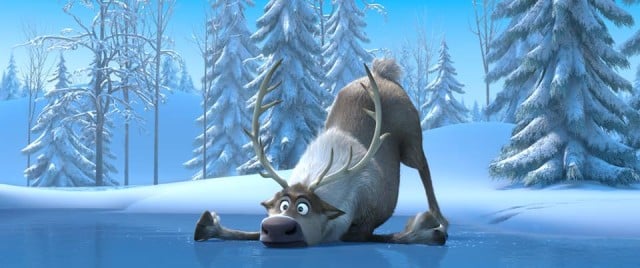 2. Not just any other animation film
Also notable about Frozen is the lasting significance the film is already expected to have. Disney, among others, has produced many highly anticipated animation films, but critics have already recognized Frozen's uniqueness and anticipate it to remain relevant into the future.
The film's directors, Chris Buck and Jennifer Lee, also believe in the film's worth, and explained that they wanted the movie to evoke classic animated films while also remaining contemporary. According to The Hollywood Reporter, Buck said that the film aims to be "timeless and timely. … We just kept pushing to make sure there are themes in this movie that make it relatable."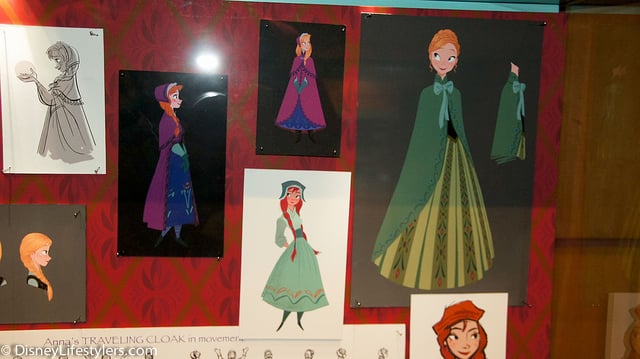 3. Costumes
Next up, costumes. The animated characters in Frozen might look simple and easily digestible, but rest assured that a significant amount of thought was put into each one of their looks and wardrobes. Take Anna, for example. The Hollywood Reporter reports that co-director Lee purposefully created a cheerful wardrobe for this bubbly character, deliberately picking floral patterns and saturated colors to accurately reflect her personality. Close inspection of her clothing also reveals that the directors sincerely took into account the climate that the characters are living in — in other words, it's no mistake that Anna's travel outfit is made with heavy wools and velvets, since they live in a northern climate.
Elsa's costumes too, required serious thought from the film's directors. They made her wardrobe confining in the early stages of the film, as this is supposed to underscore her hiding her power. Later in the movie, when Elsa accepts herself for who she is, moviegoers can notice her clothing opening up and "[showing] her freedom," the directors told The Hollywood Reporter.
Prince Hans' look was also perfected by designers, and it is described as "elegant and put-together" by Lee. His jackets have more of a graphic design, but he's not from Arendelle, so he deliberately still had rosemaling, a decorative Norwegian painting technique.
4. New technology
Artists had to employ new technology to build some of the more entertaining and amusing characters in Frozen, particularly Olaf. According to The Hollywood Reporter, Disney created software called Spaces to allow artists to deconstruct the character and rebuild him as part of the animation process.
Artists also used software called Flourish to more easily add extra movement and make the animation as true to life as possible.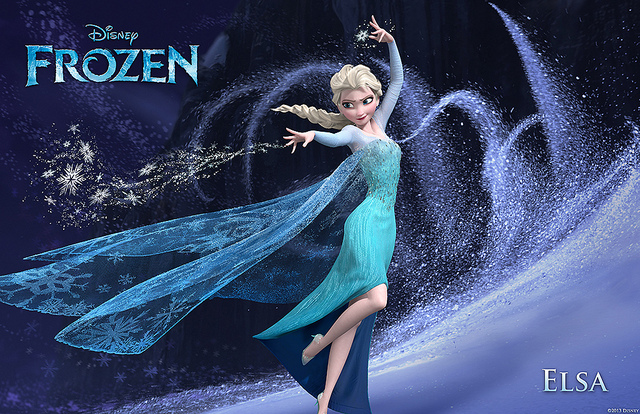 5. Elsa's hair
Another character who required extra attention? Elsa. They say a woman's hair of full of secrets, and Elsa's locks are no different. The Hollywood Reporter highlights that Disney's animators had to work with 400,000 CGI threads for Elsa's hair — a feat that required the invention of a new program called Tonic. Disney's animation teams aren't unfamiliar with the task of playing with characters' hair, considering Rapunzel carried 27,000 extra-long strands on her head in 2011′s Rapunzel, but Elsa's hair took it to a whole new level.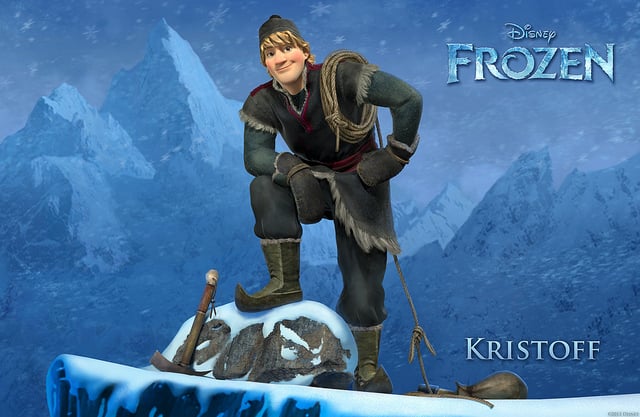 6. Fjords in Norway
The landscapes moviegoers viewed in Frozen also aren't simply drawn up in artists' heads — they are inspired by the mountains the Frozen team witnessed in person when they took a Disney Animation research trip to Norway. The Fjord Norway region was used as a model for the movie's Scandinavian setting, and the scenery was designed to remain true to life.
Don't Miss: Cha-Ching: Cyber Monday Finally Living Up to the Hype.