6 Films that Predate JFK's Return to the Big Screen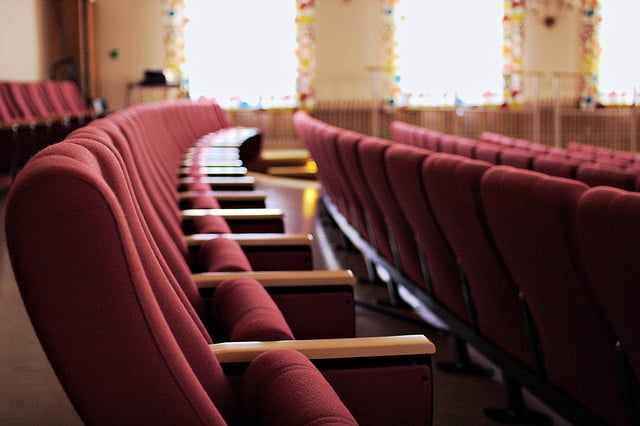 When Oliver Stone's highly-anticipated JFK hit theaters back in 1991, the film garnered significant buzz. Although it performed well critically and commercially, ultimately earning $205 million worldwide and winning two Academy Awards, it also stirred significant controversy as media outlets blasted Stone for attempting to disfigure history and take certain creative liberties.
Now, despite the strife — or maybe on account of it – Variety reports that JFK has earned a re-release more than two decades after its initial premiere and it will not only be available in Blu-ray come November, it will also make an appearance on the big screen in New York, LA, and D.C. on November 6 through 14. Distributed by Warner Bros. (NYSE:TWX), JFK follows the events leading up to the president's assassination and the aftermath.
Stone broke the news of its re-release via Twitter Thursday, and also alerted consumers that an unreleased chapter would hit theaters and Blu-Ray along with the original film. Even more than 20 years since its initial debut, analysts expect JFK to amass significant attention as it takes on the big screen once again — but as history shows, some re-releases fare better than others. Here are six other films that have earned a re-debut as they become cemented in history, and succeeded in proving their prowess even a second time around.
1. Toy Story 3D
Walt Disney's (NYSE:DIS) Toy Story is up first on the re-release list. The popular animation film was originally released in 1995, but a sequel and triquel followed shortly thereafter in 1999 and 2010, respectively. On account of its widespread critical acclaim and commerical success, Toy Story was awarded a re-release on October 2, 2009, in digital 3-D.
It was also released with Toy Story 2 as a double feature for a two week run that ultimately earned an extension due to its success. The re-release ended up domestically grossing Disney $30,702,446 and Toy Story-inspired material, including theme park attractions, continue to thrive.
2. The Lion King 3D
Next up, a couple characters by the names of Simba and Mufasa. Another classic Disney film, The Lion King was re-released in 3-D on September 16, 2011 after originally debuting in 1994. Surpassing Toy Story, it earned $94,242,001 and is now the highest grossing hand-drawn film in history.
3. Beauty and the Beast 3D
No one can forget about Belle. She and her beast won a re-debut of their film that was originally released all the way back in 1991. Thanks to the re-release success of both Toy Story and The Lion King, Disney was prompted to grant Beauty and the Beast more screen time in the form of 3-D, and put it back on the big screen on January 13, 2012, a full 11 years after its first release. Although the film didn't fare as well as The Lion King, grossing $47,617,067, its re-release was still considered a significant success and Beauty and the Beast is still known as the first animated film to be nominated for the Academy Award for Best Picture.
4. The Phantom Menace 3D
Coming up next is The Phantom Menace, the first of a three-part prequel to the original Star Wars trilogy. Distributed by 20th Century Fox, the film premiered in theaters on May 19, 1999. It fared significantly well in its initial run thanks to its band of loyal followers, and being the highest-grossing Star Wars film, it earned a re-release in 3D on February 10, 2012 when it again earned a considerable $43,456,382.
5. Titanic 3D
Paramount's Titanic  is next on the list — breaking the animation film trend. Rose and Jack met onboard the RLS Titanic in all their real-life glory in the movie that premiered in 1997, and Titanic ended up achieving critical and commercial success, while also nabbing 14 Academy Award nominations. After initially grossing over $1.84 billion worldwide, the film returned to the big screen in 3D on April 4, 2012, and scored Paramount $57,884,114.
6. Finding Nemo 3D
Just keep swimming — we've reached the end of this list. Disney's iconic film Finding Nemo is last, representing the film that regained the studio widespread animation success, intially premiering in 2003 and earning $921 million worldwide. It re-took the big screen a mere 9 years later in 3D, and again racked up $41,128,283.
Don't Miss: 7 New Movies to Be on the Lookout for this Weekend.