6 McDonald's Menu Makeovers Making Consumers Buy Their Happy Meal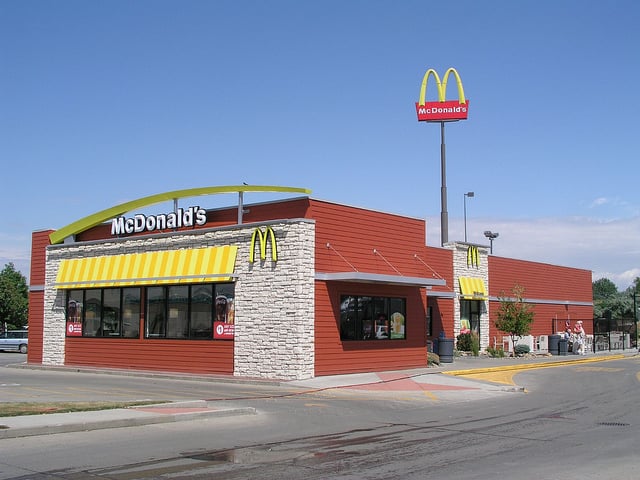 It's no secret that McDonald's (NYSE:MCD) has rolled out significant menu changes as of late. Combatting same-store sales losses, decreased demand from cash-strapped consumers, and a rise in the number of its competitors, the world's largest fast food chain recognizes that it has to act, and it has to do it fast if it wants to maintain its grip on the hamburger world. That's why McDonald's has launched more than a handful of menu changes over the last year, specifically rolling out different items in different countries depending on its consumers' regional preferences.
With each new season comes an opportunity for the Oak Brook, Illinois-based restaurant to whet its customers' appetites with a new seasonal offering, and now that fall is right around the corner, we've decided to stop McDonald's in its tracks and review where its menu has gone so far this year. Here are six new updates, offerings, do-overs, and last-ditch efforts that McDonald's has launched in its most recent seasons:
1. Mighty Wings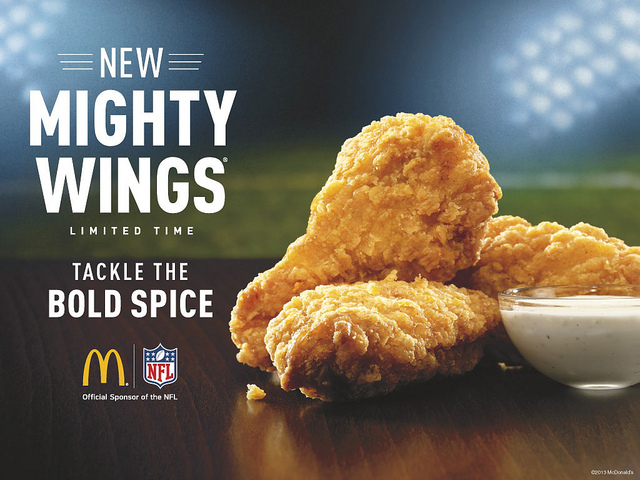 We'll start with the Mighty Wings, because this menu item is a limited-time-only offering available to consumers only in the fall. With a run ending at the end of November, the Mighty Wings come just in time for football season and appeal to McDonald's lovers who have a taste for poultry.
McDonald's new fall offering was first accidentally leaked on one of its Facebook (NASDAQ:FB) pages in mid-August, but then officially confirmed later by Mickey D's. The new Mighty Wings come in sets of three, five, and 10 costing $3.19, $4.99, and $8.99, respectively, and make the restaurant's best deal at less than $1 a wing. And don't forget that consumers can also dunk their chicken in Chipotle Barbecue, Sweet Chili, Spicy Buffalo or Hot Mustard, because as we know from CEO Don Thompson, it's all about the sauce.
2. Dollar Menu Gamechanger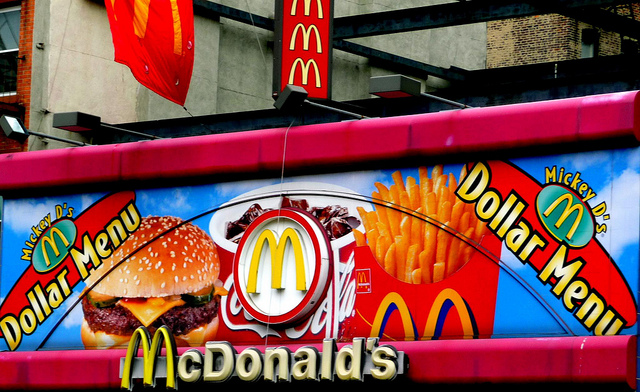 Up next: McDonald's famous Dollar Menu d0-over. This menu mixup is still in its testing stages in five markets and may never ultimately see approval, but that hasn't stopped the headlines from buzzing about consumers' beloved menu. McDonald's will need to be careful with its Dollar Menu revamp considering many of its cash-conscious consumers specifically visit the change for its Dollar Menu deals; however, it maintains that crowd favorites still populate the new-and-improved menu, and it also could undergo even more future changes.
And those crowd favorites that McDonald's speaks of includes burgers and chicken patties remaining at $1. New "shareable" items on the other hand, like the 20-piece Chicken McNuggets offering, are also now available, but they're definitely not $1. Instead, they're $5, and that's because the Dollar Menu & More has three price points: $1, $2, and $5. The menu's traditional items still cost $1, but the more deluxe versions of those favorites raise the stakes to $2, and the premium items take the top at $5.
3. Steak Egg & Cheese McMuffin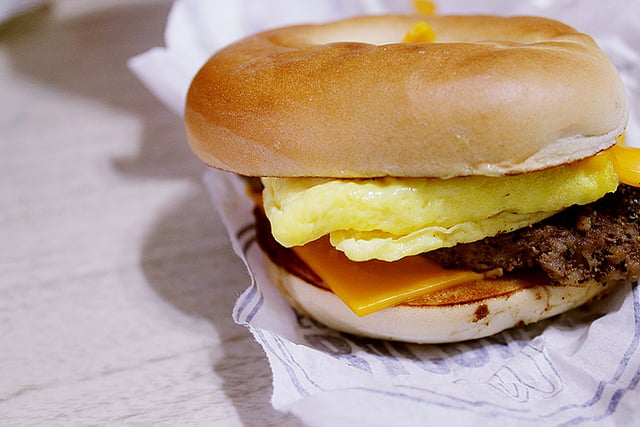 Another new item hitting McDonald's menus is its new juicy steak breakfast sandwich, because who doesn't like a little beef with their eggs in the morning?  The new breakfast offering recently debuted at about 9,600 of the chain's more than 14,100 domestic locations, and now gives consumers a reason to get in their iron before 10:30 am.
The Steak, Egg, and Cheese Biscuit packs a pretty 540 calories with grilled onions, and just like it isn't cheap in the calorie department, it's also definitely not on the Dollar Menu (or lack thereof), clocking in at the higher end of McDonald's costly offerings. The sandwiches have been highlighted as a "premium product at a premium price," reflecting McDonald's strategy to have both high-priced items and value fare available for consumers.
4. Egg White Delight McMuffin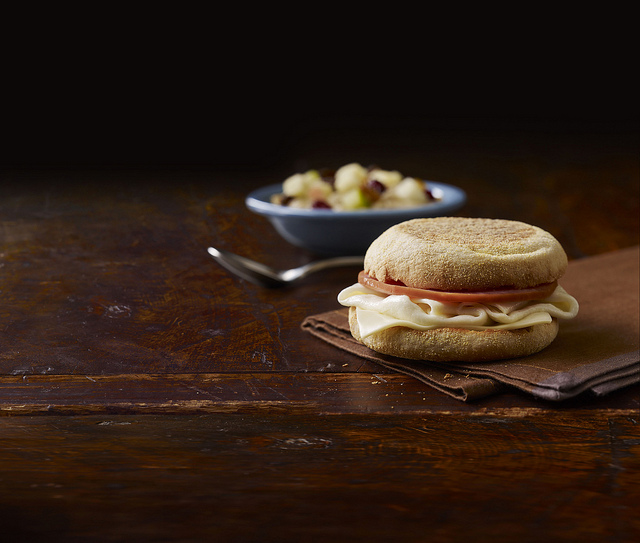 But while McDonald's beefy breakfast sandwich highlights its belief that not all of its consumers are on a waist-and-wallet diet, its other recent breakfast rollout effectively appeals to those more calorie-conscious customers. The company launched its protein-packed egg-white muffin in the spring and advertised that it is a dieter's dream at only 300 calories a meal.
The sandwich has received varying reviews, but while McDonald's used to only have a reputation for its greasy and fat-packed offerings, the fast food chain is determined to turn that opinion around.
5. Angus/Quarter Pounder Pass-Off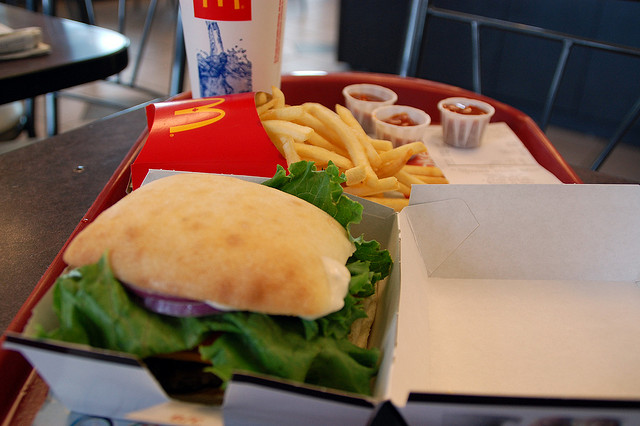 Speaking of fat-packed offerings, a few McDonald's food offerings come to mind, but one that especially stands out is its iconic Angus burger. Unfortunately, that popular menu item kicked the bucket in May thanks to the previous summer's drought along with beef prices at an all time high, but the world's biggest hamburger chain attempted to appease disgruntled consumers by rolling out more Quarter Pounder offerings to satiate their beef cravings.
Three new Quarter Pounders hit the McDonald's menu to make up for the loss, but the pass-off didn't go as smoothly as the company hoped, because critics still took to the interwebs to voice their complaints, and McDonald's rivals also took advantage of a good opportunity by rolling out their own Angus offerings to satisfy aggravated Angus lovers.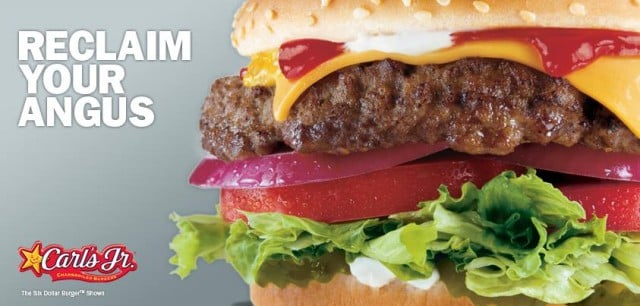 Now, the Quarter Pounder trio is composed of the Deluxe, Bacon & Cheese, and the Habanero Ranch options, but many customers are still mourning the demise of their beloved burger.
6. Premium McWrap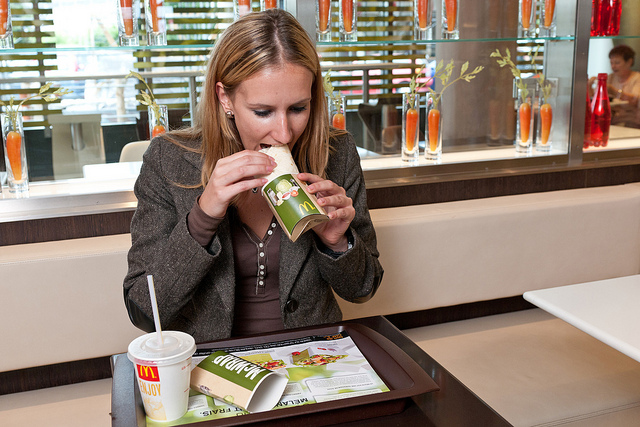 Lastly, backing up even further in time, we remember the launch of the Premium McWrap on April 1. The offering's success is reported to be of paramount important to the fast food chain — and it's a good thing because it only took McDonald's two years to perfect.
The McWrap is a 10-inch, white-flour tortilla holding about 3 ounces of chicken, lettuce, spring greens, sliced cucumbers, tomatoes, and cheddar jack cheese. On top of all that is ranch, sweet chili, or creamy garlic dressing, but the emphasis is on the sandwich's vegetables, because those are what the company has betted on to lure in the business of Generation Y's tough health conscious consumers.
The McWrap also reflects another recently introduced chicken menu item, proving that McDonald's no longer bets its business on its burger offerings. The new tortilla sandwich along with the five other aforementioned menu changes only scrape the surface of McDonald's makeover, but for now, that's a wrap.
Don't Miss: Wal-Mart Gets a Buzz by Offering the Lowest Beer Prices in Town.