6 States Plotting Insurance Attacks on Gun Owners
A new spark of gun-control proposals has been springing up across the country since January, and the District of Columbia looks like it's next in line. The D.C. council is working to discourage gun ownership as it attempts to implement a bill that would require potential gun owners to buy liability insurance. Under proposed rules, without a policy of at least $250,000, D.C. would not consider applications for the registration of a firearm. Should the bill pass the full council, it will be the first jurisdiction in the country to require gun owners to carry insurance.
Unsurprisingly, the new bill has drawn the criticism of the National Rife Association as well as other advocates, who call it a "frontal assault against the Bill of Rights." But much to these programs' contempt, D.C. is not the only place in the nation plotting an attack on gun owners. These 6 others states have already been brewing up similar strategies.
1. Massachusetts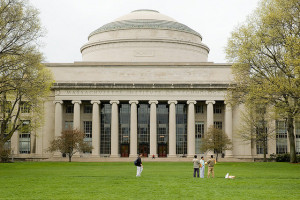 Massachusetts became one of the first states to take a stand on the issue when it filed a bill on January 18 that would require gun owners to purchase liability insurance in the event that a firearm is used to injure. Policy makers explained that such insurance policies would give those harmed by a weapon a legal recourse, and would also encourage gun owners to take precautions and undergo training — as lower insurance rates could be offered for those who agree to take firearms training courses and properly store their weapons. The critics argue that the bill makes little sense in that it targets people who buy the weapons legally rather than those who illegally possess them.
2. Connecticut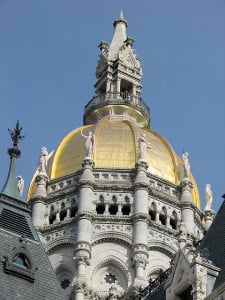 As many may have anticipated, Connecticut quickly followed suit when it introduced a bill in late January that marked the first piece of gun legislation put through the general assembly since the Sandy Hook tragedy that took place in Newtown, CT. The bill would require gun owners to have liability insurance and would also impose a 50-cent tax on ammunition sales, but it was withdrawn in March following a two-hour hearing on the issue.
3. Maryland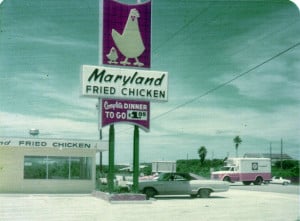 Maryland, too, proposed a similar initiative, but this one had a price tag on it. It introduced Senate Bill 577 back in February, a piece of legislation that would require anyone who owns a firearm to have a minimum of $250,000 liability insurance. The Baltimore Sun outlined the bill's purpose as something "designed to harness market forces to keep guns out of the hands of dangerous people the same way the cost of car insurance can keep bad drivers off the road." However, similar to the case with Connecticut, the bill faced a setback in March when it was withdrawn.
4. California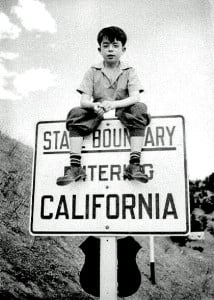 California became the fourth state to introduce a liability bill when it proposed its own legislation in February. Democratic lawmakers introduced the proposal that would require California gun owners to buy liability insurance to cover damages or injuries caused by their weapons. Many activists in the Golden State contended that the bill would unfairly require citizens to purchase insurance in order to exercise their constitutional rights.
5. New York
The New York State Assembly afforded the state a spot on our list after it also introduced legislation in February that would require the state's residents to purchase at least $1 million in liability insurance should they want to own a gun. The bill additionally states that if a gun is stolen, the legal owner is responsible for any damage incurred until a loss or theft is reported to the police department. Rep. Carolyn Maloney (D-N.Y.) has recently been featured in the media
surrounding similar news, after she issued a statement in April that she was receiving death threats due to her authoring of federal legislation that would require gun owners to buy liability insurance. She declared in her statement: "I am proud of my work to help curb gun violence. I strongly support the comprehensive package of gun reforms proposed by the Obama Administration."
6. Pennsylvania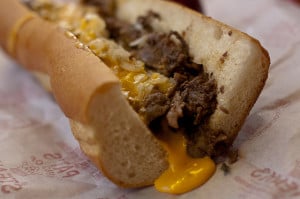 The Keystone State followed suit and introduced a series of gun safety bills in February. House Bill 521 would require a $1 million liability policy as a condition of being given a concealed carry permit, and it would allow police to force any gun carrier at any time to produce proof of insurance. Without proof of insurance, the government would be allowed to confiscate any weapons. Trib Total Media, a newspaper based in Pittsburgh, condemned the legislation in February, arguing, "Not only is this Second Amendment nose-thumbing, it violates the Fourth Amendment's prohibition against unreasonable searches and seizures."
Though all six states have introduced gun liability insurance legislation, none has produced any results as of yet.
Don't Miss: Did JPM Shareholder Vote Strengthen Dimon's Grip On Power?