7 Big Brands Bangladesh Needs Answers From
Since the deadly Bangladesh factory collapse, U.S. and European retail companies that source their clothing from factories in the subcontinental nation have been under increased pressure to help enforce safer work conditions. Although Bangladesh is now the second largest apparel producer after China, the country's garment industry is loosely regulated and continually fails to meet legally required work safety standards. The number of Bangladeshi garment workers who have perished continues to rise, and last month's tragedy, which left more than 1,100 people dead, has only brought this issue into focus.
According to Bloomberg, 50 percent of Bangladesh's factories don't meet necessary standards. It would cost the global garment industry "about $3 billion over five years to bring safety standards at Bangladesh apparel factories to Western standards," according to an analysis by the Worker Rights Consortium." Though it is an expensive endeavor, it also seems increasingly urgent.
A safety agreement called the Accord on Fire and Building Safety in Bangladesh has been proposed to help mitigate these problems. IndustriALL Global Union, which has been driving negotiations for the agreement, has said it hopes for several more brands to join by the deadline. These are the 7 brands under the sharpest spotlight:
H&M
While certain corporations, such as Walt Disney (NYSE:DIS), have simply decided to pull out, others stay committed to continuing production and helping the Bangladeshi government provide long-term solutions. European retail giant H&M's early commitment to the agreement proved crucial, as the Swedish-based retailer makes more than $1 billion worth of clothing in the country each year. As Bangladesh's single largest producer of apparel, H&M's signature on the agreement gives the pact significant momentum.
The Swedish company was the first retailer to agree to the accord. When it announced its decision on Monday, H&M said those signing the agreement were committed to a garment industry "in which no worker needs to fear fires, building collapses, or other accidents that could be prevented with reasonable health and safety measures," according to USA Today.

Inditex/Zara
Inditex, another retail giant, also announced its decision to sign the agreement on Monday. Inditex is a Spanish company that sells in the U.S. under the brand name Zara, and is considered the world's largest clothing retailer. Like H&M, the company was not believed to have been producing clothes in the factory building that fell, but it remains committed to the cause.
The company explained in a statement that it agreed to a health and safety plan launched by global union federations IndustriALL and UNI Global Union, which represents tens of millions of textile industry workers. Inditex assured IndustriALL of its "resounding commitment to the agreement concerning safety and fire prevention."
The support of this big retailer, based in Galicia, Spain, is crucial to the safety agreement's success, and its announcement coupled with that of H&M's helped implore similarly sized U.S. retailers to come forward as well.
Wal-Mart Stores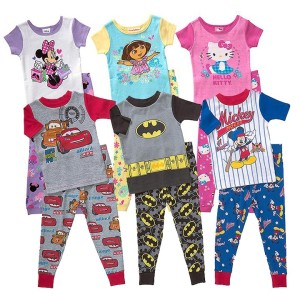 Wal-Mart (NYSE: WMT) has been drawing increasing criticism for its reluctance to sign the agreement. Though the company was originally on-board, along with J.C. Penney (NYSE:JCP), as reported by Bloomberg earlier in the month, the company now says it has nothing to announce.
Wal-Mart spokesman Kevin Gardner simply said this in a statement: "At Wal-Mart, our goal is to positively impact global supply chain practices both by raising our own standards and by partnering with other stakeholders to improve the standards for workers across the industry. This is why Wal-Mart has been advocating for improved worker safety with the Bangladeshi government, with industry groups, and with suppliers."
Advocates for workers in Bangladesh have focused attention on Wal-Mart, calling it a "laggard" rather than a leader. Though the company called on the Bangladeshi government on Monday to shut down one of its production factories and inspect another after finding structural concerns, the U.S. retail giant continues to remain silent about its decision on signing the safety agreement.
Gap
Another major U.S. firm, Gap (NYSE:GPS), has not yet agreed to sign, throwing the pact's impact into question. Gap, the American multinational clothing and accessories retailer that operates five of the most recognized brands in the world — Gap, Banana Republic, Old Navy, Piperlime, and Athleta — says it will not sign unless its conditions are met. According to BBC, Gap demands a change in the agreement's rules for how disputes should be resolved.
Eva Sage-Gavin, from Gap's global human resources and corporate affairs department, said this in a statement: "With this single change, this global, historic agreement can move forward with a group of all retailers, not just those based in Europe."
Even though several European companies have been joined by more than one million consumers who have signed petitions urging names like Gap to support the program, the company stands firm in its position.
J.C. Penney
J.C. Penney is another U.S. super-corporation that is holding out on signing. Though it vows that it has no plans to remove its work from Bangladesh, the company has not yet revealed whether it will sign the five-year legally binding factory safety contract. It was among the forty companies, including Wal-Mart and H&M, that met with labor rights groups, labor unions, and non-governmental organizations in Germany, days after the building collapse. J.C. Penney also started discussing a contractually enforceable document for Bangladesh working conditions with Wal-Mart in April 2011, but still remains mum about its agreement decision.
Nike
Nike (NYSE:NKE) also has not yet issued a statement about its decision to sign, an interesting position to take after the company recently came under fire for its labor practices. Despite its earlier vows to help clean up the labor industry and the fact that a signature on the Bangladesh agreement would aid in precisely that, Nike continues to hold out.
The company, headquartered in Beaverton, Oregon, is often cited for its business model that is based on outsourcing its manufacturing and focusing on aggressive marketing campaigns. Because of its precarious reputation, it was speculated that Nike would be among the first to sign the agreement. However, the company has proven these predictions wrong.
Benetton
Benetton has become the latest global retailer to sign the agreement. Biaglo Chiarolanza, CEO of Benetton Group, said in a statement: "We decided to support this agreement so that our group can be at the forefront of contributing to a significant and lasting improvement in working conditions and safety in Bangladesh," as reported by The Globe and Mail.
Benetton is a global fashion brand based in Treviso, Italy. Though its garments were found in the rubble of the deadly factory collapse, the company initially denied producing clothing in the building in an interview the day afterwards. However, last week, Benetton's CEO acknowledged that some clothing had been made in the factory prior to the collapse, and a spokesman told ABC News over the weekend that the company is "in the process of finalizing our involvement in a multi-stakeholder initiative currently being formed and supported by the International Labor Organization that brings together producers, trade unions, and NGOs."
Benetton made its decision Tuesday morning, meeting the deadline by hours.
The Worker Rights Consortium has called on every brand and retailer producing in Bangladesh to sign the safety accord by Wednesday, May 15.
Don't Miss: College Grads: Overqualified and Underprepared?