7 New Features You May See in the iPhone 5S
Summer is coming, and (we all hope) that means the iPhone 5S is coming soon, too. Recent speculation that the next iteration of Apple's (NASDAQ:AAPL) bestseller may be coming out sooner than the company has led us to believe has got the rumor mill spinning. We round up the several possible features that have repeatedly been discussed as possible additions to the next iPhone. Here's a breakdown:
One major change could be the replacement of the iPhone's physical home button. This button is one of the most frequently repaired parts on the smartphone, and an unconfirmed report from TechNews reveals that Apple may be considering replacing it with a sapphire crystal capacitive touch button. Besides eliminating the problematic moving part, the introduction of a new touch button could also allow designers to further expand the possibilities of Apple's minimalist design philosophy. The sapphire crystal capacitive touch button is also rumored to function as a fingerprint sensor, which leads us to our next rumor.
Will a fingerprint sensor  be the next revolutionary technology feature of the new iPhone? Following Apple's acquisition last summer of AuthenTec, a mobile and network security company, some fans and analysts are convinced that it will use AuthenTec's fingerprint sensor technology in the iPhone 5S — either as a way to unlock the phone or a method of processing payments. What Siri was to the iPhone 4s, the fingerprint sensor could be to the iPhone 5s, and it would be located below the phone's home button, or perhaps in place of it.
The next rumor involves the screen size of the iPhone 5s. While tech companies used to compete over who could produce the smallest mobile device, it is evident now that that trend has changed. The popularity of large-screened devices is growing, and following Samsung's introduction of the Galaxy Note into the market, there is speculation that Apple will increase the screen size of its upcoming iPhone models. However, Brian White, an analyst at Topeka Capital Markets, also predicts that Apple will release its next generation of iPhones with at least two different screen sizes, if not three.
Do you want Apple's next smartphone to be even smarter? You might be in luck. A recent patent application from Apple has rumors circulating that the company might introduce a new system that allows the iPhone 5S to control and even protect itself. The patent described a motor that could be put into the device to control its orientation as it falls, allowing it to avoid landing on sensitive areas. It also described gas containers that could use thrust to control the fall or slow it down. There are some more technologies described in the patent literature that would provide a means to protect the expensive device. Take that, Samsung.
What else could the iPhone 5s possibly have? Leaked pictures have suggested that it might be getting a major camera upgrade. Interesting pictures of a new iPhone motherboard signify that the device's camera may experience significant reworking. Examination of the motherboard  reveals what appears to be a structural change to the internal circuit board, where the camera and flash components are normally housed. As always, this could be another product in the works and completely unrelated to the iPhone 5s, but where's the fun in that?
Analyst Ming-chi Kuo of KGI Securities enlightened us early in March that the iPhone 5S will probably feature a technical spec upgrade, such as a faster central processing unit. Other reports in recent months have suggested that the next-generation iPhone could also incorporate Near Field Communication technology, even though Apple was initially hesitant about the use of the technology showcased at the World Mobile Congress this year. The NFC technology allows for communication between devices that are located in close proximity, which could be implemented in mobile payments.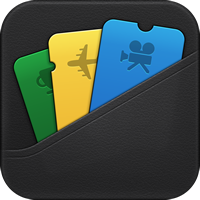 Last but not least: would you like an app with that? Apple is also rumored to be coming out with a new "killer app" that it could debut at the Worldwide Developers Conference this June. So what does this "killer app" entail? Well, therein lies the problem. Some speculate that it could be a mobile wallet, while others lean towards a radio service. Though Apple's Passbook app almost allows the phone to function like a credit card, the next iPhone would need to embrace NFC technology for it to function as a true mobile wallet. Apple could also be trying to launch a streaming radio service to compete with Spotify, Rdio, Rhapsody, and Amazon (NASDAQ:AMZN), which is all well and good, but is that the "killer app" they speak of? Is iRadio what they consider killer? We shall see.
Don't Miss: This Is Why Your iPhone 5 Repair Costs So Much.