7 New Presidential Hires: A Cheat Sheet to Obama's Picks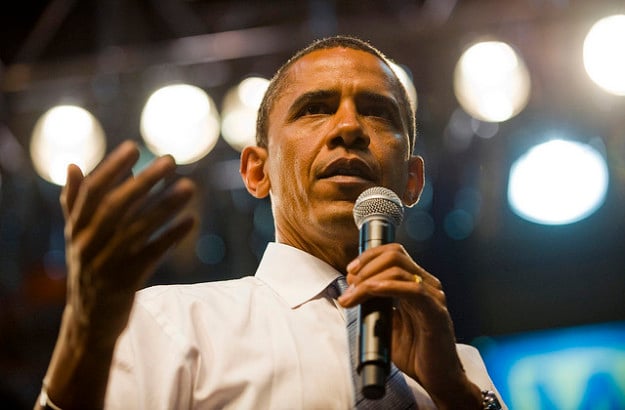 Thursday, President Barack Obama announced that he had plans to fill a number of administrative positions, and named those individuals he has picked out. "I'm confident that these outstanding individuals will greatly serve the American people in their new roles and I look forward to working with them in the months and years to come," said Obama — according to a White House press release.
1. Debo P. Adegbile
Previously the Senior Counsel to the U.S. Senate Judiciary Committee, Adegbile was nominated for Assistant Attorney General for Civil Rights in the Department of Justice. His extensive background as a member of the NAACP Legal Defense as Special Counsel, Acting President and Director-Counsel, Associate Director-Counsel and Director of Litigation, etc. makes him a highly experienced candidate. In an interview with NYU Law, Adegbile discussed his experience and passion for voting rights law.
"I had a chance to take a couple of wonderful classes on race and the law in the United States and South Africa with the late, great A. Leon Higginbotham Jr., and later I practiced with him at the Paul, Weiss law firm. He was very involved in a number of voting cases and was very passionate in defending the voting rights of African Americans," said Adegbile. "So that experience set me on a path of not only caring deeply about these issues, but having an opportunity to become involved in the continuing struggle for equality." In the same interview, he mentioned that one item on his resume that he's found has helped him get hired in the past was a 9 year stint on "Sesame Street" as a child. Who knows if the president took that into consideration with this recent nomination — but it probably didn't hurt.
2. Dr. Marc Kastner
Chosen for Director of the Office of Science in the Department of Energy, Kastner has been working as the Dean of MIT since 2007, and was the head of the Physics Department there before that. Moving out of educational administration and into a government position could constitute an interesting change for Kastner.
"In nominating Dean Kastner to head of the Department of Energy's Office of Science, President Obama made an inspired choice," said MIT president L. Rafael Reif, according to the MIT News. "A brilliant physicist and highly effective manager, Marc Kastner is ideally suited to manage DOE's basic science portfolio and its network of national labs. Through his leadership of MIT's School of Science, he has an unrivaled grasp of the nation's scientific enterprise and a record of attracting exceptional talent."
Reif notes that Kastner has an understanding of the importance of science, but also has a firm grasp on real world applications. "He knows the challenges of building a sustainable future, and I can think of no one better to help the U.S. seize the opportunities, as well," he said. This is a man that, as reported by MIT News, used to think about physics while jogging — and found it "relaxing."
3. Mark E. Lopes
Obama has plans for Mark Lopes to join the Board of Directors of the Inter-American Foundation as its newest member, according to the White House press release. Lopes would go into the position with background experience from being the Deputy Assistant Administrator of the Bureau for Latin America and the Caribbean, as well as serving as Senior Policy Advisor for the International Development and Foreign Assistance subcommittee in the U.S. Senate Committee of Foreign Operations.
Lopes also served in the Peace Corps as a U.S. volunteer in Paraguay, and grew up in Brazil and Ecuador where, according to 40 Under 40, he spent his childhood around poverty. "I think it's always difficult to balance the desire to ease the sting of poverty with a longer-term systematic approach to problem solving in the field, said Lopes of his work in conjunction with the U.S. Agency of International Development.
4. Dr. Vivek Hallegere Murthy
Dr. Vivek Hallegere Murthy is the president's pick for Surgeon General of the Department of Health and Human Services. Murthy is at present the co-founder and president of Doctors for America, and was an attending physician and instructor in medicine at Brigham and Women's Hospital at Harvard Medical School. He was also a co-founder of VISIONS Worldwide, a non-profit that worked to educate people in India and the U.S. about HIV and AIDS.
Murthy's group, Doctors for America, was originally named Doctors for Obama, and aided in the campaign for Obama's presidential election — reports the Deccan Herald. The organization is one that seems much in keeping with the sentiment behind Obama's Affordable Care Act.
"We envision a fair, effective, and affordable health care system — one fundamentally transformed and guided by the core values of doctors and our patients," reads the website for Doctors for America — which also has a link to Obama's Healthcare.gov, and encourages the millions of uninsured Americans to enroll in coverage via the president's new program. With Murthy's track record behind Obamacare, his nomination for Surgeon General is hardly a shock choice.
5. Dr. Franklin Orr
The Department of Energy's Under Secretary for Science position is likely to be filled with Dr. Franklin Orr, presently the Director of the Precourt Institute for Energy at Stanford University. He has also been an associate professor and professor in the Department of Petroleum Engineering, and worked at Stanford University as the Director of the Global Climate and Energy Project, and as Dean of the School of Earth Sciences.
Dr. Orr has done a significant amount of work with implications for greener energy. According to his Standford profile, his work has ranged from "enhanced oil and gas recovery to geologic storage of carbon dioxide (to reduce greenhouse gas emissions) to the transport of contaminants in aquifers," and has real world applications.
6. Dr. Susan L. Graham
Dr. Susan Graham has been appointed for membership on the President's Council of Advisors on Science and Technology. A member of the National Academy of Engineering and a Fellow of the Association for Computing Machinery, the American Association for the Advancement of Science, and many others, Dr. Graham is the sole woman among those included in Obama's announcement.
Previously, Dr. Graham acted on the President's Information Technology Advisory Committee, as well as being the co-chair of the National Research Council study on the Future of Supercomputing. According ACM Awards, Dr. Graham is one computer savvy lady, with the honor of the IEEE CS Ken Kennedy Award for "foundational compilation algorithms and programming tools; research and discipline leadership; and exceptional mentoring" only one of her many accomplishments. Her mentoring history has included activity at the University of California Berkeley where she was a faculty advisor for Women in Computer Science and Engineering, as well as for the Society of Women Engineers.
7. Dr. J. Michael McQuade
Dr. Michael McQuade is headed for the President's Council of Advisors on Science and Technology as well, alongside Dr. Graham. At present, Dr. McQuade is working as the senior vice president of 3M's Medical Division and as president of Eastman Kodak's Health Imaging business. "Energy, efficiency, sustainability, they matter, and in fact, they matter critically to the kind of world in which we live and to the kind of companies and governments we will be," said McQuade during a speech on behalf of the United Technologies Corporation.
The president has been feeling some pressure to fill some of the empty positions this year, and began the effort earlier with Ben Bernanke's replacement — Janet Yellen, nominated for Chair of the Federal Reserve, who is still awaiting a confirmation hearing, one she'll likely win.
Don't Miss: Warren Buffett's 10 Favorite Stocks.