7 Products Helping Fuel Wal-Mart's Made-in-America Pledge
As the world's largest retailer, Wal-Mart (NYSE:WMT) has a lot of clout when it comes to shifting the landscape of the U.S. retail industry. According to Reuters, the company has long recognized that influence but is now acting on it as it voices its commitment to supporting U.S. manufacturing through its "Made in America" campaign.
It was back in January that Wal-Mart made the initial pledge to do its part in "leading an American renewal in manufacturing" by promising to buy an additional $50 billion in U.S.-made goods over the next 10 years. The jury's still out on whether Wal-Mart really is "leading" the effort or actually joining in on a phenomenon that is well underway, but nonetheless, the retailer has made significant strides in recent months to keep good on that promise, and its suppliers are helping. Here are 7 products Wal-Mart now sells that help it maintain its "Made in America" pledge.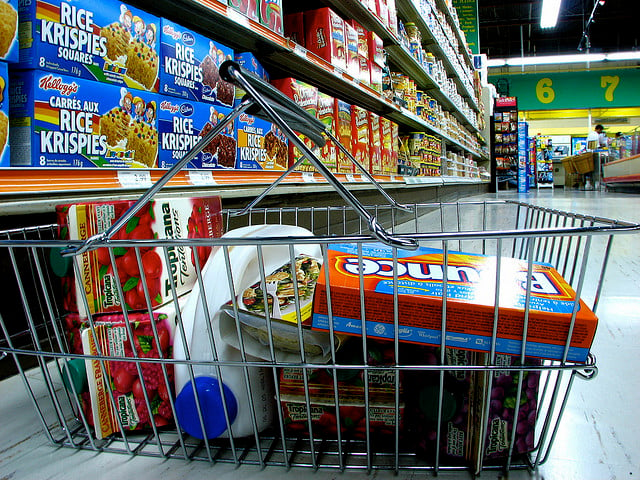 1. Food
Wal-Mart's grocery department accounts for a considerable amount of its business, and luckily for the Bentonville, Arkansas-based retailer, food products are some of the easiest for it to obtain from U.S. sources. According to Reuters, of all the U.S. unit's main goods, many of them being food, two-thirds of the products are procured directly from the U.S.

2. Locks and Door Hardware
Another key supplier for Wal-Mart is Hampton Products International which provides the retailer with locks and door hardware. In order to meet Wal-Mart's supply timetable, it resurrected manufacturing at its Wisconsin plant in 2008. Now, the company benefits from the lower production costs that come when it produces and ships its supplies all within the country's borders, and both it and Wal-Mart have the changing cost structure of global commerce to thank for that.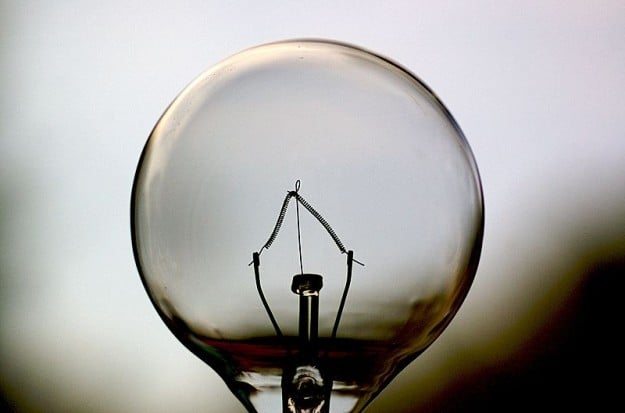 3. Light Bulbs
Next up, let there be light! That's right: if you're buying your General Electric (NYSE:GE) light bulbs from Wal-Mart, you're also helping the retailer revive U.S. manufacturing and bring jobs back to the country. GE's light bulbs are made in the great Midwest in Ohio and Illinois, so consider that next time you're making a light-bulb run. Get 'em while they're hot.

4. Televisions
As well as TVs! Get your televisions from Wal-Mart made by Element Electronics Corp (NETE:NASDAQ) and you'll also be helping contribute to the "Made in America" cause. Element Electronics assembles its TVs in South Carolina.

5. Tea Light Candle
In the market for a new candle? If so, we've got good news for you. According to Reuters, Polish candlemaker Korona S.A. is the latest to jump aboard the "Made in America" train, and it has agreed to produce its Mainstays tea light candles in Virginia. The deal took Wal-Mart more than a year to construct, but as was the case of Korona, the retailer has expressed its willingness to put companies in contact with state economic development officials in order to help them win tax breaks and other incentives.

6. Socks
One of Wal-Mart's manufacturer of socks, on the other hand, has been on board for over two years. In order to meet Wal-Mart demands, Renfro Corp. has invested over $10 million in its Tennessee and Alabama sock factories, and it also has hired more than 250 new workers to help keep those plants stocked. Wal-Mart has recognized this commitment by further expanding Renfro's presence in its retail stores, and the company's CEO Bud Kilby now maintains that it is planning on investing at least another $10 million in its U.S. factories, all while creating another 195 jobs.
Reuters highlights Renfro's loyalty to Wal-Mart as the CEO asserts that, "We trust them. They asked us to do it and they made a commitment to support it and to buy product. But there is no contractual agreement — no purchase orders or anything like that."

7. Towels
Lastly, towels. One of Wal-Mart's key supplier of towels, 1888 Mills LLC, is also committed to the cause. The textiles company reportedly approached Wal-Mart in 2012, promising to produce its products locally if the retailer would agree to a multi-year business commitment. Wal-Mart ultimately agreed to the arrangement and now carries "Made Here" towels which help consumers recognize exactly where their bath products are coming from. As of now, the "Made Here" towels are selling 30 percent better than those made outside the U.S. by other suppliers, illuminating that producers aren't the only ones committed to buying local — consumers are, too.
Don't Miss: Burger King: Full-Fat Fries Are So Last Season