7 Reasons to Fear the Housing Bubble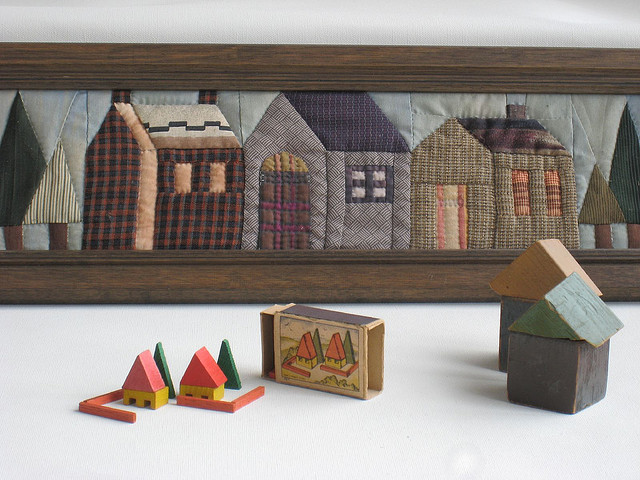 Only one year ago, Warren Buffett was quoted as saying that the U.S. housing market was still in depression. From a macroeconomic point of view, one year is not an overly long period of time, and yet, since Buffett's remarks, housing has seen a miraculous turnaround. Many, if not most, major indicators are pointing to a recovery that is gaining momentum quickly, with prices on the rise, construction in Florida on the up, and Americans even tapping into their 401k's to get credit for a home. While some are taking this as a sign of strength in the U.S. recovery, caution in reading these indicators may not be a bad thing for a country looking to avoid a second housing collapse. All of the positive trends are occurring suspiciously quickly. Here are seven reasons why the housing recovery should be approached carefully:
1. Healthy price rebound? Or too much, too fast?
NEW! Discover a new stock idea each week for less than the cost of 1 trade. CLICK HERE for your Weekly Stock Cheat Sheets NOW!
The one-year period between March 2012 and March 2013 saw the most significant rise in housing prices since April 2006, with property values jumping up 10.9 percent. This number was markedly higher in certain areas, with San Francisco and Phoenix experiencing a gain in prices of more than 20 percent. While it is true that consumer sentiment is on the rise and spending is increasing, the availability of easier credit helps push sales higher and offers up a dangerous metric for those worried about future bubbles. As mortgage rates continue to be quite low — falling from 3.78 percent to 3.59 percent since May of last year — lenders are picking up steam in doling out cash; a feature that is capable of driving housing prices past what is likely sustainable.
2. Flippers on the prowl
California is experiencing a strong resurgence of 'flipping', whereby property owners quickly sell their holdings for a profit, holding a property for less than 6 months. With home prices surging in San Francisco, home and property owners are finally feeling confident enough to put up the for-sale signs again. Through the month of April, over 6,000 homes had been flipped in California, representing more than 5 percent of all home sales across the United States. Flippers experienced terrible financial losses in the last housing crash, many holding vast amounts of property they could no longer sell. Though they are now being more selective and dealing more in cash as opposed to credit, the risks remain largely the same — and they are contributing to a recovery in prices that may or may not be stable.
3. 401kredit
With housing prices starting to aggressively tick up, seemingly affluent families are having to reach into their savings in order to procure a home. In regions like Silicon Valley, incomes around $250,000 per year apparently don't go very far anymore, as the resurgence of flipping in California helps drive home prices up past previous bubble records. Despite mortgage rates being low, the astounding price per home forces people to look for cash in order to make a substantial down payment, and apparently, 401k's are now the place to get it.
NEW! Discover a new stock idea each week for less than the cost of 1 trade. CLICK HERE for your Weekly Stock Cheat Sheets NOW!
Google confirms the trend, too, with the phrase "401k house buy" rising to a record high in April of this year. Americans are exposing themselves to an extraordinary amount of risk as they put their savings on the line in order to either procure a home for their families, or simply play the game to make a few extra bucks.
4. Reaching for luxury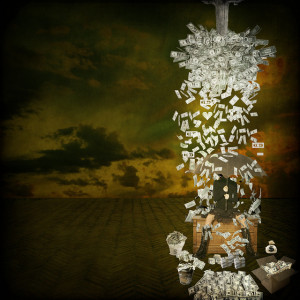 It's not just speculators who are staking it all on the market, with American home buyers staking thrice their annual income on homes last year, collectively. Moreover, these homes were on average 15 percent more expensive than before the recession began, representing a substantially higher appetite for a nice home than one might have expected last year, when Warren Buffett pointed to a housing depression. These signs are not going unnoticed, with several analysts calling the trend unsustainable.
NEW! Discover a new stock idea each week for less than the cost of 1 trade. CLICK HERE for your Weekly Stock Cheat Sheets NOW!
Dean Baker, co-director of the Center for Economic and Policy Research in Washington, claims that the extraordinary gains in some areas aren't healthy for the market. What's also important to note is that these extraordinary gains are not occurring nationwide, creating an uneven atmosphere for a recovery as Americans look for signs of improvement. For example, Long Island, New York, and Omaha, Nebraska, are experiencing humble gains of 3 to 5 percent, while prices in California continue to escalate dramatically.
5. Florida rising
The construction paradise that contributed so centrally to the last housing collapse is experiencing a renaissance, with 20 condominium towers boasting more than 3,330 units under construction in South Florida alone. Peter Zalewski, owner of Condo Vultures LLC, feels that this is a sign of robust growth. "I don't think there's any question that we're in the early stages of the next great south Florida construction boom," Zalewski told Bloomberg.
NEW! Discover a new stock idea each week for less than the cost of 1 trade. CLICK HERE for your Weekly Stock Cheat Sheets NOW!
Another 14,600 units are slated for construction in Miami-Dade County. The recovery in construction there is especially surprising considering the trauma the market experienced in the region the last time. According to Zalewski, dozens of condo projects were failed and unfinished and are now mostly occupied by renters.
6. Guessing game over price increases
NEW! Discover a new stock idea each week for less than the cost of 1 trade. CLICK HERE for your Weekly Stock Cheat Sheets NOW!
Moody's Analytics has had a hard time keeping up its estimates in the rising housing prices. Over the last six months, it has revised its estimate once per month, and is now at a forecast of a 7.5-percent increase for 2013. This represents a substantial gain from its previous expectation of 1.6-percent growth for 2013 a year ago. However, according the National Association of Realtors, price gains in Orange County, California, Houston, Texas and Portland, Oregon are overvalued, with the more modest gains found in the Midwest and East Coast representing more normal and healthy growth.
7. Institutional buyers
An analysis compiled by CoreLogic examined 16 major housing markets in the U.S. where large investors have been players since the market crash. The study found that these large, institutional investors, were driving the majority of housing activity in these areas, buying up underwater bank-owned property that has created an uptick in market prices. Detroit, Las Vegas, and Phoenix are some of the regions in which this activity has been most marked.
NEW! Discover a new stock idea each week for less than the cost of 1 trade. CLICK HERE for your Weekly Stock Cheat Sheets NOW!
Blackstone Group, a large private equity firm, is the largest player in this field, purchasing about $3 billion worth of homes. What does this mean for the market? It paints a picture of prices that are increasingly tied to larger investors, as opposed to actual homebuyers. For a time, one might expect flippers and other speculators to make money off the propped-up prices, but the outlook is less fortuitous after the big players decide to sell out, as the forces driving up values with suddenly be absent in the larger market.
Don't Miss: Austerity Bites: GDP Revised Lower.