7 Tips to Protect Your Personal Information on Cyber Monday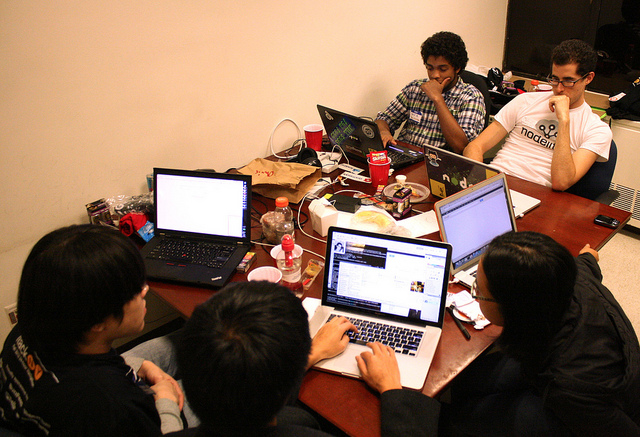 The holidays, the season of giving, and increasingly, the season of taking. This is not a Grinch-like rant on the greed of the holidays, but of the growing threat to personal information and identities as more consumers turn to online channels for their present purchases.
Nielsen discovered in its Holiday Spending Forecast that 46 percent of consumers plan to shop online on Cyber Monday. This is an increase of 16 percentage points compared to last year. Even on Black Friday, customers took advantage of shopping in their pajamas, with 51 percent saying they would skip the store, favoring the digital shop instead. But the ease of online shopping comes with a price, and it isn't one meted out at the online register. A Pew study released earlier this year found that half of all respondents are worried about the amount of their personal data that exists in the ether. In 2009, only 33 percent shared the same concern.
Last year, the Association of Certified Fraud Examiners polled Certified Fraud Examiners, or CFEs, on cyber security during the holidays. The CFEs believe that between Thanksgiving and New Year's, the level of fraudulent activity online increases by 20 percent. Of those surveyed, 80 percent believe that all organizations are subject to this increase, at one level or another. Here are 7 tips to keep your information protected, and your holiday season one of giving. All information was provided by the Better Business Bureau, New York State Division of Homeland Security and Emergency Services, as well as OnGuardOnline.gov.
1. Safety Starts With "S," So Your URL Needs to End in One
Before you click to purchase the items in your basket, make sure there is an "S" at the end of the HTTP URL. HTTP stands for Hypertext Transfer Protocol, the "S" is for Secure. A small padlock icon is also important, as it is another way to be assured you are dealing with a safe website.
2. Be Picky About Your Plastics
Always, always, always use your credit card as the preferred payment option online. Paying with a credit card adds legal security through the Fair Credit Billing Act. If a dispute occurs, payment can be delayed while it is investigated. A credit card will also offer some protection to shoppers if their information is stolen and used by third-parties. Debit cards are not covered to the same extent under the act.
3. Mobility Can Be a Liability
Using an app on your smartphone or tablet to make a purchase? You might want to think again. When you download the app, malware may come as an added, unknown bonus. The threat will continue to rise as the prevalence of online shopping app usage rises. Minimize the threat by keeping your apps up-to-date, and disabling Bluetooth or Near Field Communications when you are not using them. This prevents other wireless devices from picking up on your data.
4. Secure Your Home and Stay There
For the purposes of online shopping, that is. On devices that connect to the internet, have anti-virus and anti-spyware installed, running and updated to secure your information there. The wireless network itself also needs to be protected, so have a password to get onto the network. If possible, use WPA2, which stands for WiFi Protected Access 2. It is a higher level of security, protecting against unauthorized network access.
After going through all of that, don't undo everything by leaving home and shopping from your local cafe where there is no password protection for the internet. The public computer at the library is off limits too, being an unsafe shopping option.
5. Hit Record
Having a record of your purchases is key. Information you will want to have on hand includes: a description of the product and what you paid for it; the receipt; and any emails to and from the sender. Being able to easily access this will help if something goes awry, or you fear you have been scammed. Another record that is useful is your credit card statement. Read the transaction lines and make sure that you can recognize the purchases and amounts for all items listed.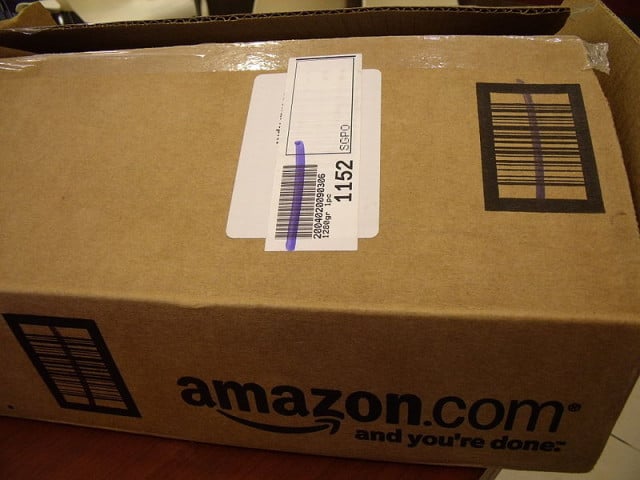 6. Be In the Know
Of course, all of these tips help you be more aware, but there are specific things you'll want to know regarding the purchase itself. First up — who you are dealing with. If it is a company you have never heard of, verify the address, name, and telephone number of the retailer.
Second, the product itself. Does "vintage" really mean battered and beat up? Does that "antique" have coffee stains, and is it really from the 1800s? Can you find it for a better price elsewhere? Shopping online lets you compare instantly, and there is no reason you should not engage with other sites that sell similar products to see if the deal is fair.
7. Be a Whistleblower
If you suspect you are or have been the victim of fraud, know how to report it. Your State Attorney General is one way to report, along with your State and Local Consumer Agency. The Better Business Bureau and the Federal Trade Commission can also provide assistance.
Don't Miss: Traditional IRA vs Roth IRA: What's the Difference?