8 Cities Where Wages Are on the Rise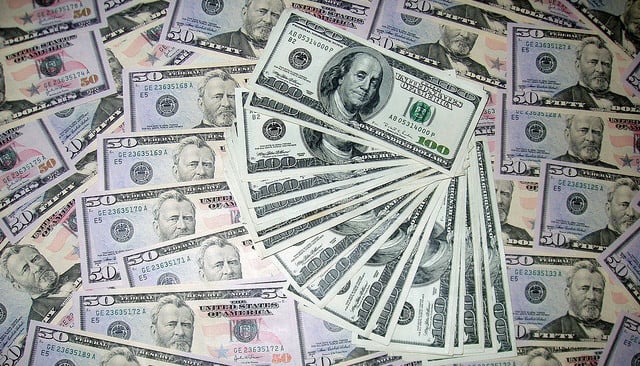 Everyone wants to get the most money out of their work, but it seems as if dollars just aren't stretching as far these days as they used to. In fact, real wages have dropped nearly 7 percent since 2006, meaning that the rate of inflation has outpaced the rate of wage growth by a substantial margin over the past seven years.
However, not all hope is lost. PayScale, a company that specializes in collecting and analyzing data regarding compensation for private sector jobs, forecast that wages will rise in the fourth quarter of 2013, bringing the annual increase in wages to 0.8 percent. The gains are especially significant in the media and publishing sector, which features the highest annual increase in wages, and in the energy sector, which has reversed a trend of lagging wage growth by posting above-average numbers in past growth.
Not only are all jobs not made alike with respect to wage growth, but different regions of the country have seen wages rise and fall at varied rates, as well. Let's take a look at the eight cities in the U.S. with the fastest-growing wages.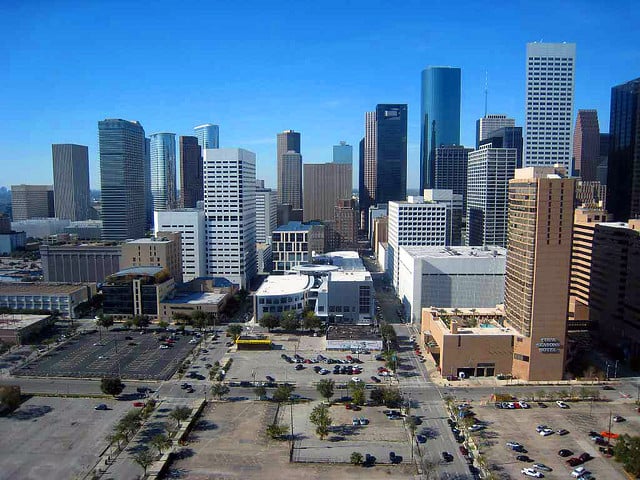 8. Houston, Texas
The first stop on our list is Houston, where wages rose by 2.1 percent over the course of the past year. Home to such energy sector giants as Conoco-Phillips, it is no wonder the city has received a boost from the recovery in wage growth due to energy-based industries. Honorable mentions on this list go out to Detroit and Minneapolis, which both posted 2 percent gains in wages in the same period.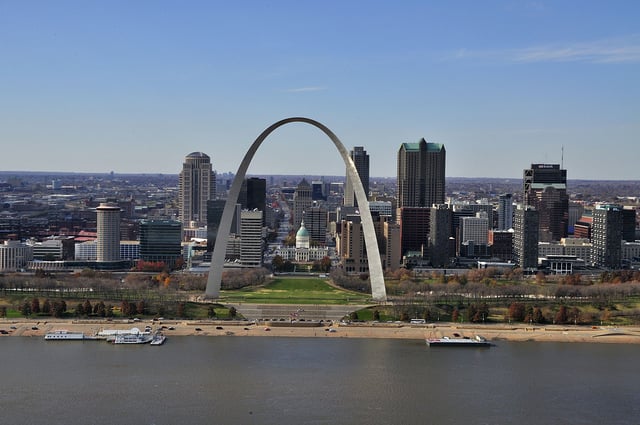 7. St. Louis, Missouri
Next up, we check in with St. Louis, a city in which wages rose by 2.3 percent in the past year. Though parts of the city still have a long way to go before conditions are considered to be rosy, employees of companies like Hardee's and Anheuser-Busch, both with headquarters in St. Louis, are sure to be happy with a few extra dollars in their pockets. Plus, with the Cardinals making another run at the World Series, there seems to be nothing but good news coming from St. Louis these days.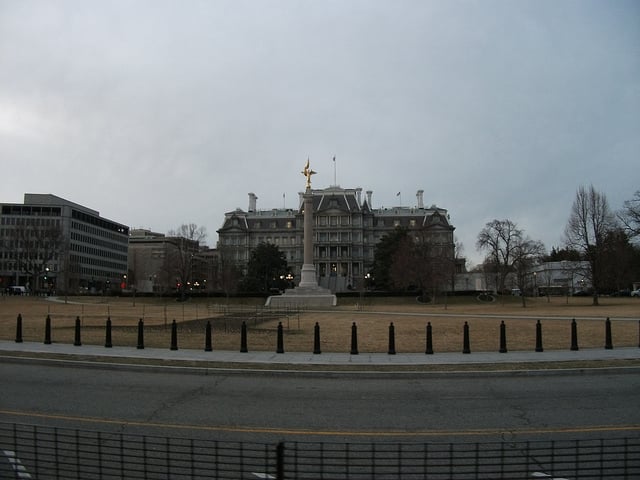 6. Washington, D.C.
The next city on our list will come as no surprise to industry experts and cynics alike: Washington, D.C., posted a gain of 2.4 percent in year-over-year wages, good for the sixth spot on our list. With the city picking up more and more of the richest zip codes in the U.S., it's no wonder that wage increases go hand-in-hand with the trend. While it's a little worrisome to imagine government officials getting raises with the partial shutdown in full force, at least the data show that the gains are spread among other sectors, as well.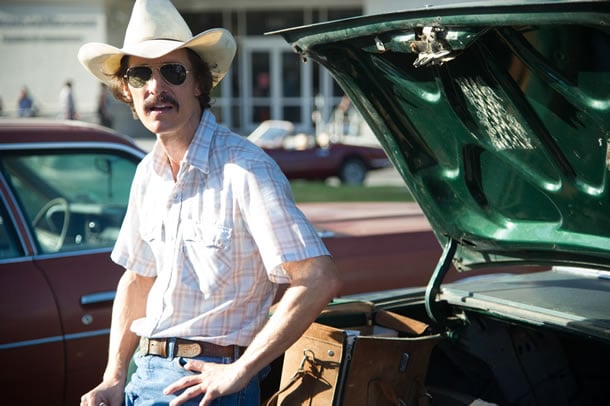 5. Dallas, Texas
We return to Texas for the No. 5 spot on our list, Dallas, where wages increased at an annual rate of 2.5 percent. Between the Telecommunications Corridor, the headquarters of several major energy companies, and several banks that have made their homes in the city, there are plenty of people who are happy to see Dallas find its way onto this list.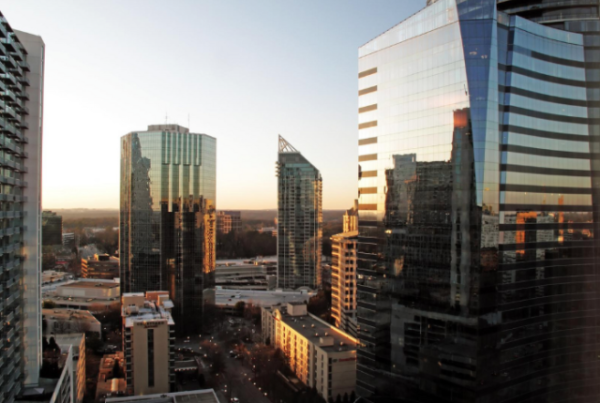 4. Atlanta, Georgia
Tied with Dallas at 2.5 percent, we move on to the Southern metropolis of Atlanta. Again, there is no shortage of companies that contributed to the increase in wages, with Coca-Cola and Home Depot both headquartered in the city. With no other Southern cities on this list — excluding already-mentioned Dallas and Houston — Atlanta shines as the fastest-growing city in terms of wages in its region.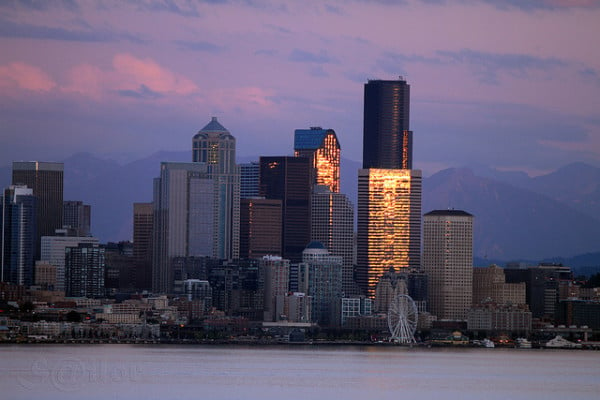 3. Seattle, Washington
The bronze medal goes to Seattle, a city where wages increased 2.7 percent from their levels a year ago. A big driver in the upsurge in wages came from the technology companies located here, with Microsoft still standing strong as one of the giants in the tech industry. Those affiliated with Starbucks even got their feet wet with various tech ventures — including credit-card reader Square — so there are plenty of reasons to be excited about calling Seattle home.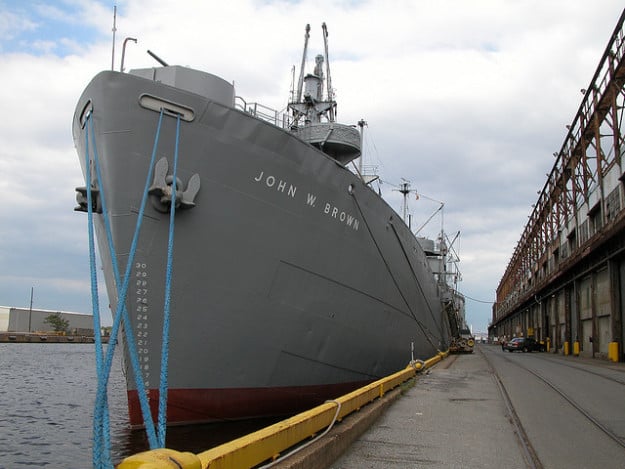 2. Baltimore, Maryland
The first city across the 3 percent threshold is Baltimore, where wages rose by exactly that number over the course of the past year. While this is good news for those employed in the city, the metropolitan area is still plagued by persistent unemployment, with current rates standing at more than 9 percent. While wage growth is a good driver to get the city back on its feet again, there is still the issue of job creation that needs to be addressed before this former industrial hub can witness a complete economic turnaround.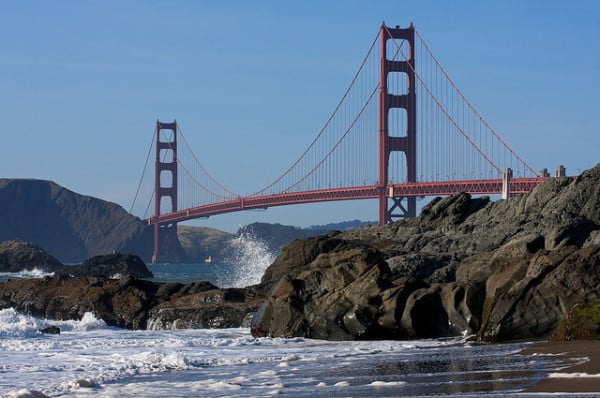 1. San Francisco, California
The top spot on our list goes to San Francisco, where wages have grown a whopping 3.7 percent since last year. That's right, wages in San Francisco have surged by a rate almost twice that of the first entry on our list. The striking jump isn't difficult to understand: With tech companies like Zynga growing at a record pace — some would say too quickly — and creating higher-income jobs, wages in the city have skyrocketed as the impacts trickle down to increased demand for workers all across the board. It's certainly not a bad deal for someone looking to move closer to the City Lights Bookstore or the Golden Gate Bridge.
Don't Miss: 10 States Where the Minimum Wage Isn't a Living Wage.