8 U.S. Cities That Went Bankrupt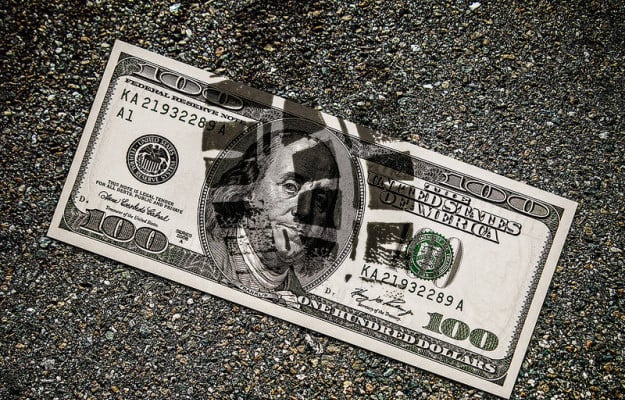 There have been 36 municipal bankruptcy filings since January 2010. Most of these have been submitted by utility authorities and other small special districts that fall into the municipal bucket, but with the addition of Detroit on Thursday, the number of city and town bankruptcies grew to eight.
1) Detroit
"Let me be blunt," Michigan Gov. Rick Snyder said in a video statement. "Detroit's broke." On Thursday, Snyder authorized the emergency manager for the city of Detroit — Kevyn Orr — to seek municipal Chapter 9 bankruptcy protection.
With as much as $18 billion in debt, Detroit is the largest U.S. municipality ever to file for bankruptcy protection. Broadly speaking, the city's problems are a fairly textbook function of declining revenues and out-of-control costs. The city's population has declined by nearly half over the past 60 years, which means tax revenues have all but evaporated. The city has been underfunding its pensions for decades, and is short as much as $3.4 billion in retirement benefits for police and firefighters.
The White Stripes apparently saw this coming.
2) Boise County, Idaho
Boise County, a rural mountain county with a population of about 7,000, filed for municipal bankruptcy protection in 2011. Boise County's bankruptcy case is unique because it did not seek protection from the usual suspects (i.e. underfunded pensions, out-of-control spending, or falling tax revenue). The town doesn't even have any bonded debt.
Boise County — which, for the record, is not the seat of the state's capital, Boise — has an operating budget of less than $10 million per year.  It was forced into bankruptcy protection when it was sued by a property developer for $5.4 million. The developer wanted to build a residential treatment facility, but the county wanted to place restrictions on the project. The firm sued under the federal Fair Housing Act.
 3) Jefferson County, Alabama
Before Detroit filed on Thursday, Jefferson County, Alabama, was the U.S. municipality with the most debt to seek Chapter 9 bankruptcy protection. Jefferson County's filing was for $4.3 billion, which included as much as $3.1 billion in sewer debt. One of the final triggers was an increase in interest rates on the debt from about 3 percent to 10 percent in the wake of the financial crisis.
In response to news that Detroit filed for Chapter 9, Jefferson County Manager Tony Petelos said, "This is one category I'm happy to be No. 2." He added: "Their situation is much different than ours because their pension system is broke. Our pension system is excellent." Jefferson County has pushed for placing losses with bondholders, not pensioners.
4) Stockton, California
Up until Detroit, Stockton, California was the most populous municipality to file for bankruptcy. Stockton filed for protection more than a year ago but was dragged through a long court process because it wanted to impose losses on bondholders and not on pensioners — something that bondholders objected to, claiming the city had not acted in good faith in making the decision. A federal judge only recently ruled that the city could enter bankruptcy protection.
The city first ran into serious trouble when the housing market collapsed, and has since entered what may be best described as a downward spiral. Public funding has been slashed, including funding for the police, and as a result the crime rate has surged. The city owes the California pension system — which manages about $255 billion in assets and was underfunded by about $87 billion as of 2011 — nearly $900 million.
5) San Bernardino, California
San Bernardino will find out if it is eligible for Chapter 9 protection at a court hearing in late August. The city filed in August 2012, but eligibility for protection has been challenged by CalPERS. The fund wants the city to produce more financial information and has alleged that the city has been insincere in its efforts to put together a debt adjustment plan. Both sides have accused each other of needlessly delaying the process.
San Bernardino found itself with a $45-million budget deficit after several years of financial troubles, including deficit spending and underfunding pensions.
6) Mammoth Lakes, California
Mammoth Lakes is another town that was forced to seek bankruptcy protection because of a lawsuit. In 1997, the town signed an agreement with Mammoth Lakes Land Acquisition, a property developer. The agreement would allow the developer to build a $400-million hotel on 25 acres of land at a nearby airport under the condition that the company invest in some improvements to the airport. The deal included an option to buy the land.
However, in 2007, the town reportedly determined that the project would interfere with separate plans to extend the runway and seek accommodations to land larger passenger jets. The Federal Aviation Administration has policies in place limiting the use of airports to aeronautical purposes. The developer's $43-million lawsuit was upheld by a state court, and forced the town with an annual budget of less than $20 million to seek bankruptcy protection.
7) Central Falls, Rhode Island
Problems in Central Falls came to a head in 2010, when a series of financial shortfalls and mismanagement left the city with unfunded pension liabilities of about $80 million. That year, the city had expenses of more than $21 million but took in just $16 million in revenue.
To its credit, the city managed to do something fairly miraculous. It has never missed a payment on its $19 million in outstanding general obligation bonds, a move that is comforting to creditors but not necessarily good news for residents. Local government spending has been slashed and benefits have been cut, and local property taxes have been increased. All told, after about 15 months, the city has a plan to emerge from bankruptcy protection.
8) Harrisburg, Pennsylvania
Harrisburg has been in trouble for about a decade, and the big blunder related to the city's $310-million debt problem is an incinerator retrofit gone bad. The city tried to file for bankruptcy in 2011, but the filing was dismissed because of a ban that has since been removed. However, in order to obtain protection, the city would need approval from both the governor of Pennsylvania and the city's receiver, who is currently negotiating with creditors.
"The reality is, is that Harrisburg has a debt problem and a growing structural deficit," Harrisburg Treasurer John Campbell said via email. "Monetizing assets doesn't solve the problem and it has yet to be seen if it will even resolve the crippling debt load Harrisburg taxpayers are burdened with. It is my belief that bankruptcy is inevitable and until we are allowed to file, Harrisburg will continue to bleed.
"We just need to use the tools available to us, similar to what Detroit will be doing in the upcoming year," he added.
Don't Miss:
Are Stocks Meeting Expectations on Their Way to New All-Time Highs?