9 Automobiles Destined to Become Great Holiday Gifts
It can be dizzying to wade through the many holiday deals automakers are pitching this season. Some offer lease packages and finance deals with bonus cash that end in early December, only to be replaced by different deals; others have incentives available throughout December and into the new year. In any event, car shoppers looking for gifts for loved ones (or No. 1) might find the best deals as the days tick off the calendar in December. Here are nine vehicles with excellent buying or leasing terms that are destined to become great holiday gifts.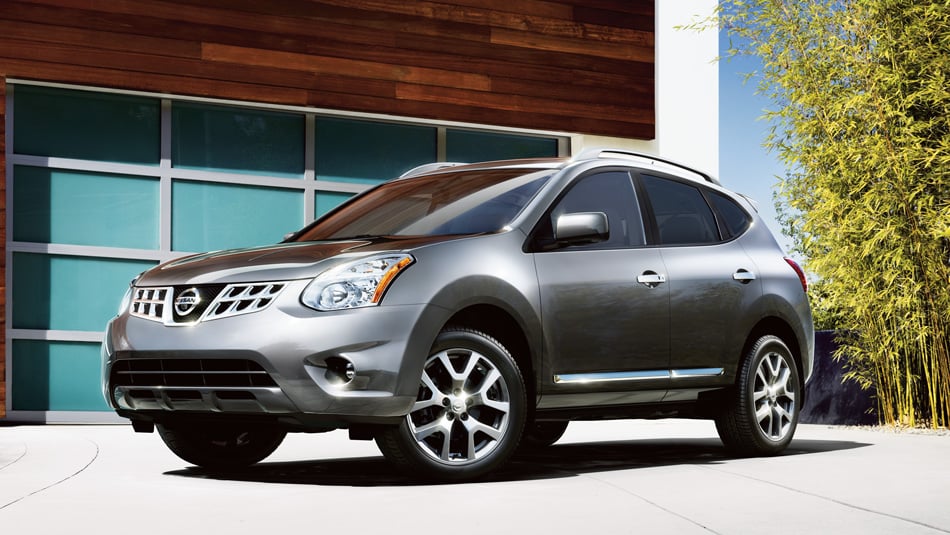 1. Nissan Rogue ($22,490)
For Nissan (NSANY.PK), the sales event is called the "Season to Choose," with the automaker offering deals on popular crossovers and sedans. The 2013 Nissan Rogue can be had with 0.0 percent financing for 60 months for buyers or $179 a month for 39 months for shoppers interested in a lease. Up to $2,500 in cash savings from Nissan may also be available.
2. 2013/2014 Cadillac CTS Coupe ($38,905)
Auto shoppers who want a piece of Motor Trend's Car of the Year will find four separate deals available from GM (NYSE:GM). For the 2014 model, the CTS Coupe 2WD Preferred Equipment Group can be leased for $329 a month for three years with only $2,879 due at signing or bought at 0 percent APR for 36 months. Deals for the 2013 Cadillac CTS are even better. Buyers can get a $5,000 cash allowance or 0 percent APR for 60 months.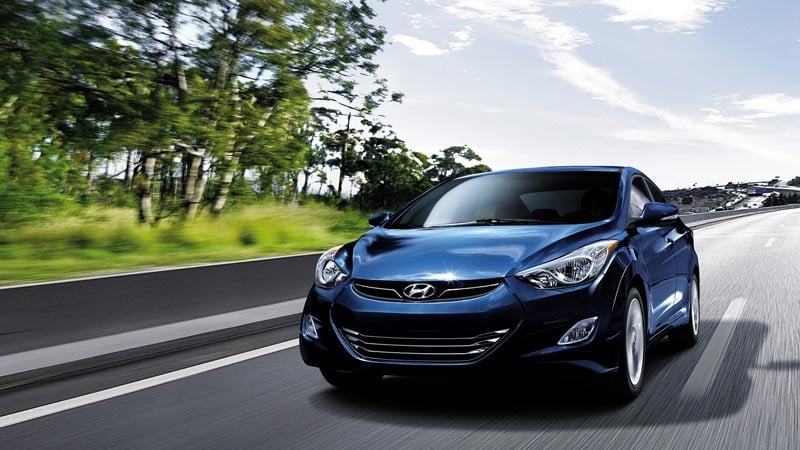 3. Hyundai Elantra ($16,965)
The Hyundai (HYMLF.PK) "Holiday Sales Event" features offers on everything from the Santa Fe to the Genesis and Sonata. Shoppers interested in the 2013 Elantra will find lease deals for the GLS AT starting at $159 a month with $2,199 due at signing. Buyers have numerous options, including 0 percent APR for 72 months, $1,500 in retail bonus cash, or 90 days of deferred payments. Hyundai owners and owners of competitive cars can also present coupons worth $500 off the Elantra.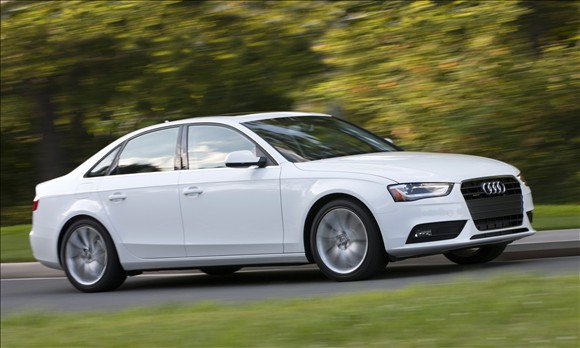 4. 2014 Audi A4 Sedan ($33,800)
While Audi (VLKAY.PK) still has Black Friday deals on the table, it's a hint of where the automaker is headed with its "Special Season of Audi". Lease deals for the A4 sedan are among the most attractive offers on tap. Audi will waive the security deposit and first month payment on the A4 for a three-year lease at $359 per month. For a total of $3,844, the Audi A4 is up for grabs.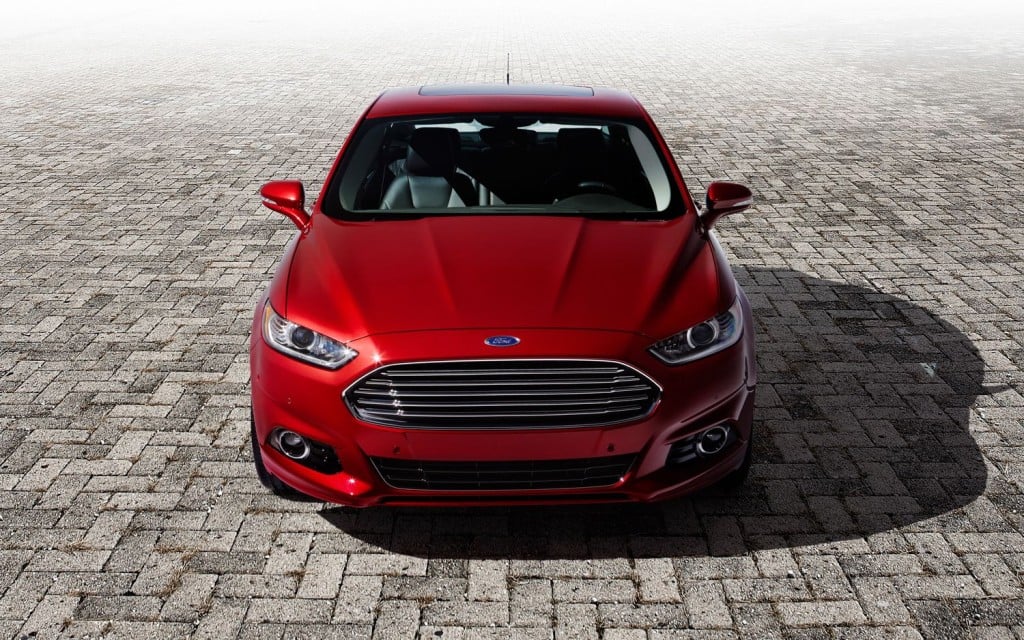 5. Ford Fusion ($21,900) 
Ford (NYSE:F) is offering so many different deals on the 2013 Fusion that shoppers hungry for this popular car should take the time to examine the fine print. At least $1,000 in bonus cash is on the table in addition to $1,000 in retail cash and $1,000 in special holiday cash in the form of a Mastercard. Financing offers starting at 0 percent are also available. Shoppers can score an additional $1,000 in lease bonuses when switching from a rival automaker's vehicle.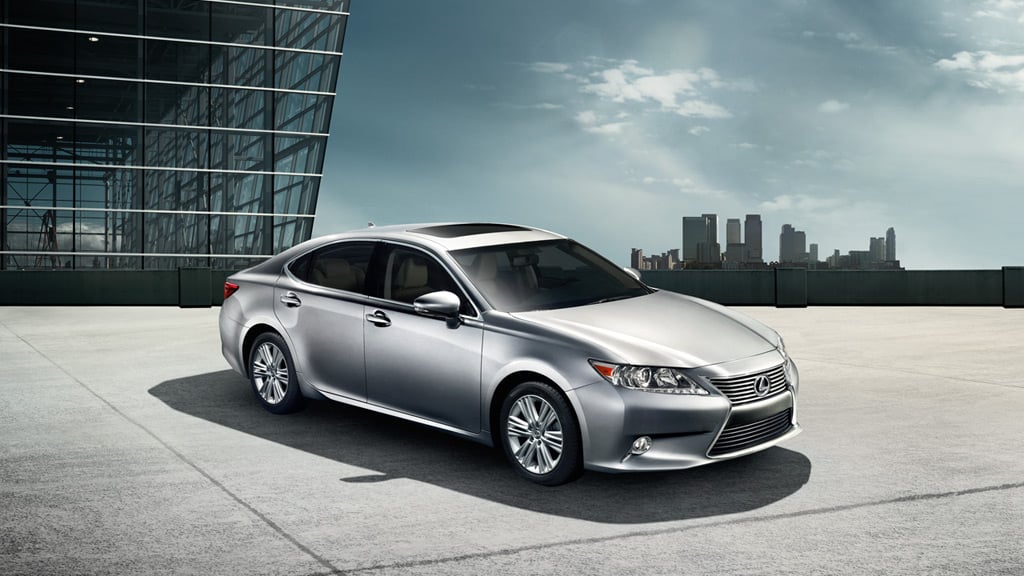 6. 2014 Lexus ES 350 ($36,470)
Toyota (NYSE:TM) is pushing its luxury line this holiday season with deals on nearly every type of Lexus. Shoppers hoping to pick up the 2014 ES 350 sedan can finance the car at a rate of 1.9 percent for up to 60 months. This deal will be on the table through December and into the first days of 2014.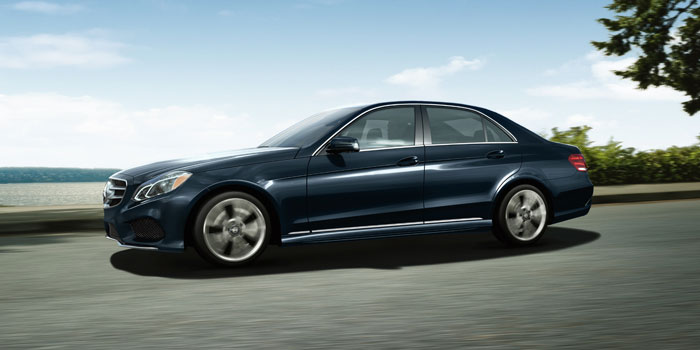 7. 2014 Mercedes E350 Sport Sedan ($51,800)
Car shoppers looking to cruise through the holidays in style can pick up the Mercedes (DDAIF.PK) E350 Sport Sedan for a lease at $579 per month for 27 months with $4,699 due at signing. Other deals from the Mercedes "Winter Event" include a lease on the new CLA250 Coupe for $329 a month for three years with $3,623 due at signing. New deals will kick in after December 3.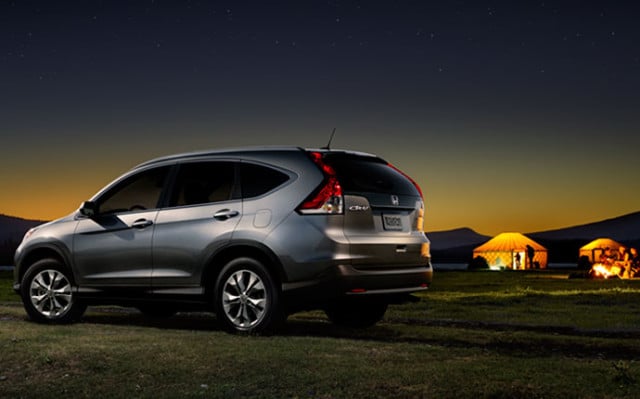 8. 2014 Honda CR-V ($23,775)
Honda (NYSE:HMC) is barreling into 2014 with deals available through January 6 as part of its "Happy Honda Days." The lease on the 2014 CR-V stands out, with dealers offering a five-speed automatic 2WD LX model for three years at $239 a month with $1,999 due at signing. Other deals include an offer on the CR-V with zero down at lease signing or buyer financing at 0.9 percent for 60 months.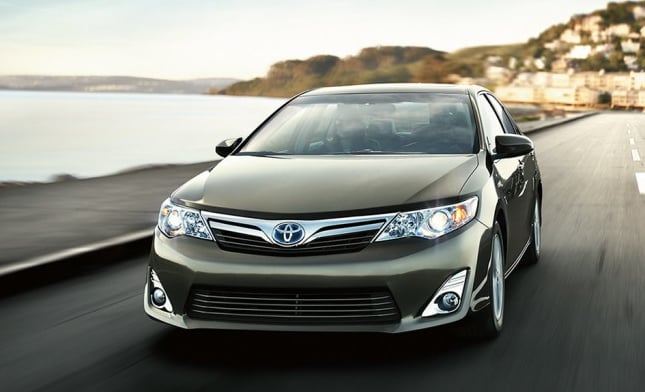 9. 2014 Toyota Camry ($22,235)
Toyota seems intent on keeping the bestselling car in America on top of the pack for the immediate future. Deals on the 2014 Camry include 0 percent APR for 60 months or 1.9 percent for 72 months with $500 in "holiday bonus" cash back. Three-year leases start at $189 a month with $2,588 due at signing. These offers are good until January 2, 2014.
Whatever an automaker is calling its holiday deals, there are great offers on the table for some of the most popular automobiles on the market. Buyers and lessees will find the most room to negotiate as December winds down.
Don't Miss: 10 Most Improved Cars from the Last 15 Years.