AAII Sentiment Survey: Optimism Remains Above 40 Percent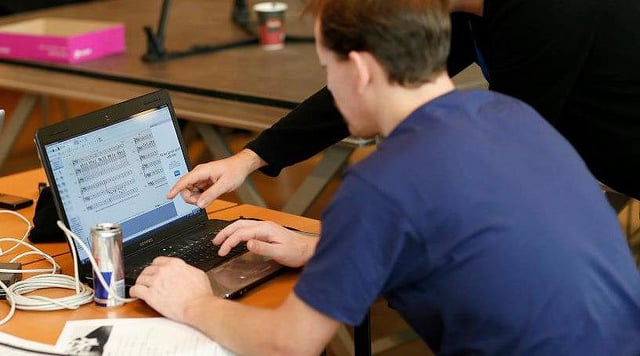 Optimism rebounded to an eight-week high in the latest AAII Sentiment Survey, as pessimism remained below average for the 10th consecutive week. Bullish sentiment, expectations that stock prices will rise over the next six months, jumped 6.2 percentage points to 47.5 percent.
This is the ninth time in the past 11 weeks and the 11th in the last 15 weeks that optimism is above 40 percent. The historical average is 39.0%. Neutral sentiment, expectations that stock prices will stay essentially unchanged, dropped 6.3 percentage points to 27.5 percent. The historical average is 30.5 percent.
Bearish sentiment, expectations that stock prices will fall over the next six months, increased 0.1 percentage points to 25.1 percent. This is the 10th consecutive week and the 12th out of the past 14 weeks with a bearish sentiment reading below the historical average of 30.5 percent. The current streak of consecutive weeks with a below-average level of pessimism is the longest since the first-quarter of 2012.
Bearish sentiment was below 30.5 percent for 14 consecutive weeks from January 5, 2012 through April 5, 2012. Though pessimism is below average, concerns about the pace of economic growth, elevated stock valuations, and the lack of a long-term fiscal solution have not gone away. Nonetheless, many individual investors continue to be encouraged by the new record highs established by the large-cap indexes along with earnings growth and economic growth. All three sentiment measures are within their typical historical ranges.
Yesterday's Federal Open Market Committee statement was released at the end of the survey period and likely only had a minimal impact on the results. This week's results do, however, include reaction to the announcement of the bipartisan budget agreement.
This week's special question asked AAII members how the compromise on the federal budget impacted their first-quarter outlook for stocks. Responses were essentially evenly split between those who said the compromise hasn't impacted their outlook and those who said it makes them more optimistic about how the market will perform. Several respondents said they were encouraged by the reduced level of political uncertainty. A smaller number of respondents said, before yesterday's Federal Reserve announcement, that any change to monetary stimulus would have a bigger impact on their short-term outlook.
This week's AAII Sentiment Survey:
Bullish: 47.5 percent, up 6.2 percentage points
Neutral: 27.5 percent, down 6.3 percentage points
Bearish: 25.1 percent, up 0.1 percentage points
Historical averages:
Bullish: 39.0 percent
Neutral: 30.5 percent
Bearish: 30.5 percent
Charles Rotblut is the author of the new book Better Good than Lucky: How Savvy Investors Create Fortune with the Risk-Reward Ratio. The AAII Sentiment Survey has been conducted weekly since July 1987 and asks AAII members whether they think stock prices will rise, remain essentially flat, or fall over the next six months. The survey period runs from Thursday (12:01 a.m.) to Wednesday (11:59 p.m.). The survey and its results are available online at http://www.aaii.com/sentimentsurvey
More From Wall St. Cheat Sheet: