Americans Feel More Pessimistic Now Than After Watergate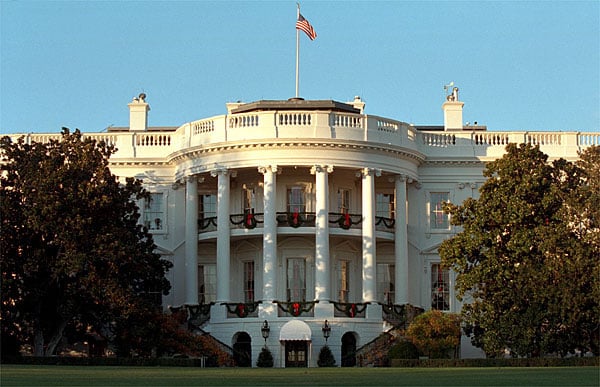 No one needs a poll to know that times have changed or that Americans are feeling extremely pessimistic about their system of government. What is surprising is just how much the political gridlock in Washington and recent high-profile controversies — the IRS, Benghazi, and the AP wire tapping — have affected the American psyche.
A recent survey conducted by NBC News and The Wall Street Journal found that of that 31 percent of the 1000 respondents said they were generally optimistic about the American government and how well it works, while 29 percent said they were generally pessimistic
That number is particularly surprising when compared with historical optimism levels. The Journal noted:
"In August 1974 – two years after Watergate and toward the end of the Vietnam War – a majority of Americans, 55 percent, said they were generally optimistic about the system of government, with 15 percent saying they were generally pessimistic, according to a poll conducted at the time by the Roper Organization."
The significant gap between optimism levels in 1974 and the most recently reported figures was not produced overnight. Rather, confidence in government has been gradually declining for the past 40 years. In fact, the lowest point — 26 percent — was reached in March 2011. Current levels of optimism are likely a "reflection of the highly political and partisan times we live in [and] part of the declining trust in formerly rock-solid institutions like the military," explained Fred Yang, a partner at Hart Research, which conducts the poll in conjunction with Public Opinion Strategies.
Still, optimism varied across the political spectrum. The survey found that 44 percent of Democrats said they were generally optimistic about the system of government, compared to just 23 percent of Independents and 19 percent of Republicans expressing that same sentiment. Even more notable was the level of pessimism found in the 18- to 34-year-olds age bracket; their lack of faith in the American system of government was similar to the responses given by older age groups. Yang found this trend concerning as these negative opinions are not likely to decrease with age.
Breaking down the data further showed that, while a majority of respondents — 59 percent — "think things in the nation are generally headed" off on the wrong track, about as many Americans approve of the job Barack Obama is doing as president as those disapprove of his efforts.  Even when questioned regarding his handling of the economy, numbers were fairly equal, with slightly more — 49 percent — disapproving. As these figures would suggest, Americans are very divided over whether the government should do more to solve problems and help meet the needs of people, or if it is doing too many things better left to businesses and individuals.
In regards to specific issues, namely the economy and healthcare, more solid opinions emerged.
The survey showed that after hitting a high in September 1998, satisfaction in the U.S. economy reached a low in February of 2009, when 70 percent of respondents were very dissatisfied with the state of the economy. Now, 35 percent of all respondents said they were somewhat dissatisfied, the most votes garnered by any category. Furthermore, 49 percent said the nation's economy will stay about the same during the next six months.
"From what you have heard about Barack Obama's healthcare plan that was passed by Congress and signed into law by the president in 2010, do you think his plan is a good idea or a bad idea?" read the last question. Forty-nine percent thought it was a bad idea, while 37 percent said it was a good idea. Even more telling, of the respondents who thought it was a bad idea, 43 percent felt strongly about the issue.  June's results show the most negative sentiment about the Affordable Care Act than has been reported previously.
Follow Meghan on Twitter @MFoley_WSCS
Don't Miss: Labor's Mixed Results: Jobs Spiked But Unemployment Rose.