Analyst: Regal Entertainment Is Holding Steady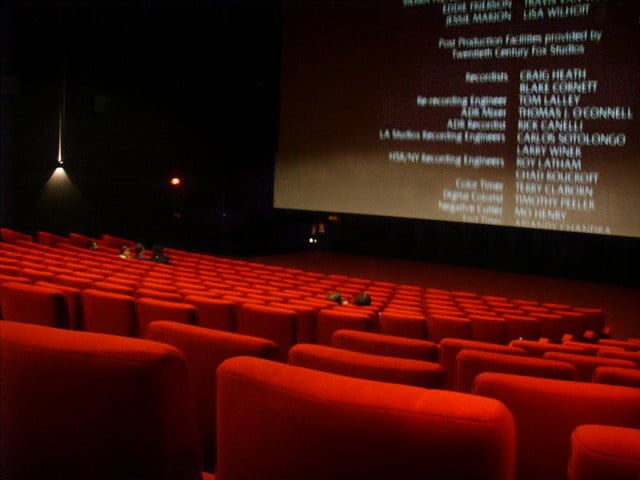 The following is an excerpt from a report compiled by Michael Pachter of Wedbush Securities. 
Fourth-quarter revenues fell below expectations, driven by lower industry attendance. Revenue was $740 million, compared with our estimate of $770 million and the consensus estimate of $769 million. Adjusted EBITDA was $126 million, compared with our estimate of $157 million. Earnings per share was 15 cents, compared with our estimate of 25 cents and with the consensus estimate of 26 cents, however, adjusted EPS was 17 cents (excluding 2 cents per share in onetime charges) slightly closer to our expectations.
Fourth-quarter 2013 box office year-over-year increase was driven by the surge in premium ticket sales, largely due to the success of Gravity, pushing average industry ticket prices higher and offsetting the 7-8 percent decrease in industry attendance. While the average ticket price increase helped to mitigate the impact of lower attendance on admissions revenues, concessions and other revenues did not benefit from a tailwind in revenue per attendee.
Regal Entertainment (NYSE:RGC) continues to make accretive acquisitions as a way to deliver ongoing shareholder value. Regal stated that it is committed to future accretive acquisitions, and we believe they have developed an expertise of qualifying and integrating accretive acquisitions to add value for shareholders. In fiscal year 2013, Regal acquired more than 500 screens through its acquisition of Hollywood Theatres, representing almost a third of the approximately 1,700 screens that changed hands during the year.
The Nut Job, Open Road Films' first movie of the year and first animated film, has performed very well, becoming the highest-grossing movie for the distributor since its founding, at roughly $55 million total box office as of February 13. We attribute The Nut Job's success, despite mediocre reviews, to its scheduling, as it is the first wide-release animated film since Frozen, released in November.
We are maintaining our fiscal year 2014 estimates for at $3.2 billion, adjusted EBITDA of $667 million, and lowering EPS to $1.14 from $1.17 to reflect higher expected interest expense. The company once again did not provide forward guidance.
Maintaining our NEUTRAL rating and $21.50 price target. After accounting for Regal's ownership stake in National Cinemedia, we arrive at a $21.50 price target. This reflects a 7.5x EV/adjusted EBITDA multiple on our 2014 estimates, in line with peers, reflecting a stable business with high debt levels.
Michael Pachter is an analyst at Wedbush Securities. 
Don't Miss: Expert Weighs in on Amazon Prime's Pricing Problem