Are 40% of Americans Really Unaware Obamacare Is Law?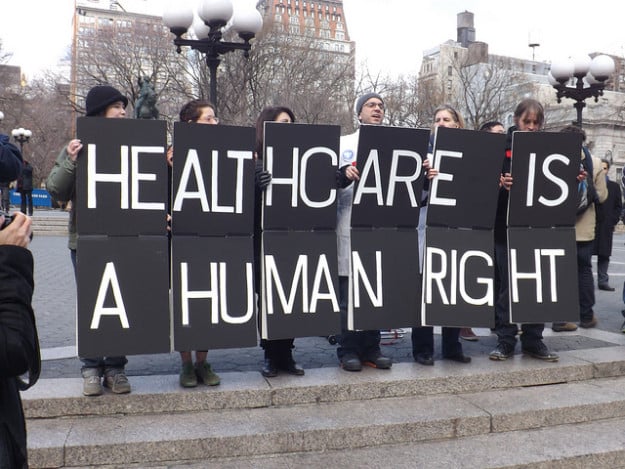 While signing the Patient Protection and Affordable Care Act into law in March of 2010 has become one of the most controversial acts in Barack Obama's presidency, a recent study has shown that close to half of all Americans are unsure whether Obamacare is actually law.
Government officials are currently preparing to set up the key provision of the healthcare reform — the superstore-like health insurance exchanges, which will begin open enrollment in the fall. But four in every ten Americans, roughly 42 percent, are unaware that the Affordable Care Act is still law, according to a poll conducted by the Kaiser Family Foundation. When asked about the status of the reform legislation, 12 percent of respondents said they believed that the law was repealed by Congress, 7 percent said it had been overturned by the Supreme Court, and 23 percent said they didn't know enough about the law to give an opinion.
Furthermore, based on the survey's results, 49 percent of the public do not have enough information about Obamacare to understand how it will impact their families. Even more concerning, the majority of respondents who said they did not have the necessary information fell into two key groups that the law will likely benefit the most: the uninsured and low-income households.
As the federal and state governments gear up for public information campaigns associated with the October launch of open enrollment in the ACA's health insurance exchanges, Americans say they've been heavily relying on their own personal networks for information on the law, which appears to be only dimly understood in many segments of the American population. The study found that 40 percent of respondents had heard about the law through conversations with family and friends, while 36 percent cited "newspapers, radio news, or other online news sources" and 30 percent cited cable news. Only one in ten respondents said that they received information from a health insurer, a doctor, an employer, or a non-profit organization.
However, when asked whether they had heard mostly good things or mostly bad things about Obamacare, most respondents said they had "gleaned a bit of both," but that the information was often more negative than positive. Even though information received from outside sources was generally balanced, over half of Americans — 53 percent — said they approved of the efforts by the legislation's opponents to change or repeal the law "so it has less impact on taxpayers, employers, and health care providers." This view, while telling, also encompasses a wide spectrum of positions, from those so-called hard-core repeal supporters to those who believe the law needs only minor adjustments.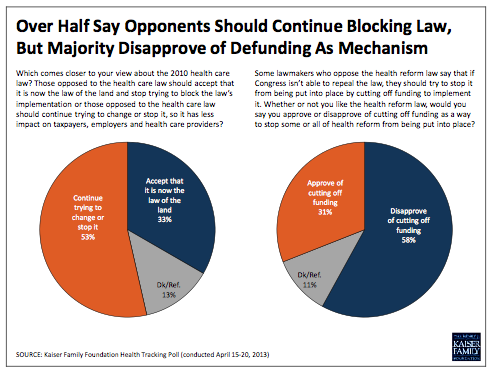 Don't Miss: Will American Workers Lift the Economy in 2013?