Are Soaring Natural Gas Prices Helping the Economy?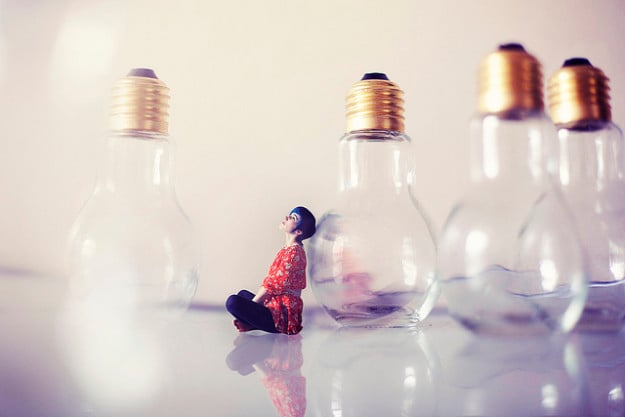 Soaring production of natural gas from horizontal drilling and hydraulic fracking has pushed supplies to record highs in each of the past four years. This boom in natural gas and oil production provided the United States with 84 percent of its energy requirements last year, the highest annual level since 1991. Combined with unseasonable weather, March recorded the coldest temperatures in eleven years, the increased production levels sent futures up 21 percent this year, which, in turn, prompted investors to pour money into natural gas.
In fact, bullish bets on natural gas prices rose last month to the highest level since January 2010, when the statistic was first recorded, according to the Commodity Futures Trading Commission's May 10 Commitments of Traders report.
But with weather warming and stockpiles increasing further, prices are dropping. On Thursday, ahead of the Energy Information Administration's weekly gas storage report, futures fell for the first time in four days, declining as much as 0.7 percent on expectations that the government report would show an above-average stockpile increase.
Losses in natural gas futures worsened after the statistical arm of the U.S. Energy Department reported that inventories for the week ended May 10 rose by 99 billion cubic feet. Analysts had forecast an increase of between 93 and 95 billion cubic feet. In total, the natural gas supply stands at 1.964 trillion cubic feet, 694 billion cubic feet below year-ago levels and 83 billion cubic feet below the five-year average.
Before the data was released, natural gas futures for June delivery were trading at $4.01 per million British thermal units, but shortly after the report, they dropped to $3.94.
Natural gas prices fell from nearly $5 per million BTUs in June 2011 to a low of less than $2 per million BTUs in April 2012, before beginning a steady return to the current level of about $4 per million BTUs, a move supported by resilient demand for the fuel. Natural gas producers like Chesapeake Energy (NYSE:CHK) have especially been affected by these swings in gas prices. Between June 2011 and April 2012, the company's stock price decreased 25 percent. As natural gas prices rallied over the past twelve months, Chesapeake rose 36 percent. Because the company is the second largest producer of natural gas in the United States, it is no surprise that its share price tracks the price changes of the commodity.
Exxon Mobil (NYSE:XOM), the country's largest producer of natural gas, inched down as much as 0.4 percent to $90.84 Thursday morning, while Chesapeake dropped as much as 2.6 percent to $20.11. The Natural Gas Fund (NYSEARCA:UNG) declined 2.9 percent, to $21.36.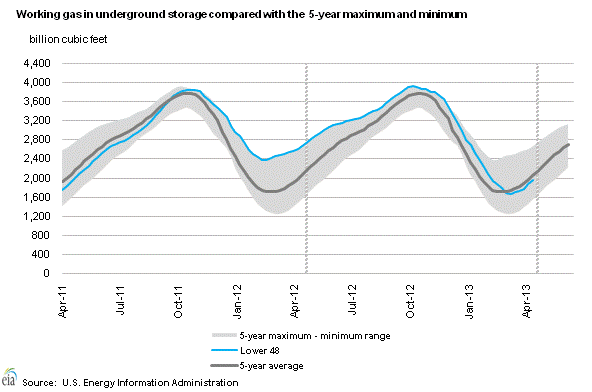 You can follow Meghan on Twitter (@MFoley_WSCS) for the latest industry news.
Don't Miss: Fed's Lacker: Time to End Housing Stimulus.