Are These 10 CEOs the Biggest Disappointments on Wall Street?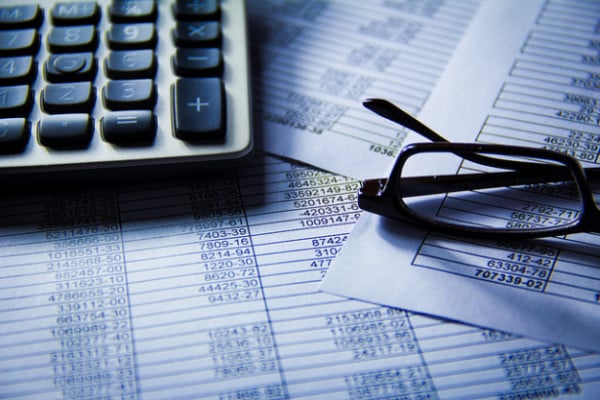 You don't always get what you pay for in corporate America. The chief executive officer position has now become synonymous with multimillion dollar paydays, and many firms are more than willing to award top executives with exorbitant pay packages, but are shareholders getting their money's worth?
The nation's best-paid executives do not have an impressive track record. According to a new report from the Institute for Policy Studies, almost 40 percent of the highest-paid CEOs over the past two decades were bailed out, fired, or in charge of companies that paid fines or settlements over fraud-related issues. In fact, 22 percent of the CEOs included received taxpayer bailouts or witnessed their companies go under after the financial meltdown in 2008.
"Our analysis reveals widespread poor performance within America's elite CEO circles," the report says. "Chief executives performing poorly — and blatantly so — have consistently populated the ranks of our nation's top-paid CEOs over the last two decades."
Shareholders can overlook a great deal of compensation, but only if rising stock prices justify the payouts. Here's a look at some of the biggest disappointments on Wall Street when considering stock performance under relatively new leadership. Some of these executives joined a struggling company, but shareholders are still waiting for returns.
10. MetLife (NYSE:MET)
Steven Kandarian took the helm of the insurer in May 2011. While MetLife is outperforming the market this year, shares have increased only 4.1 percent under Kandarian's leadership.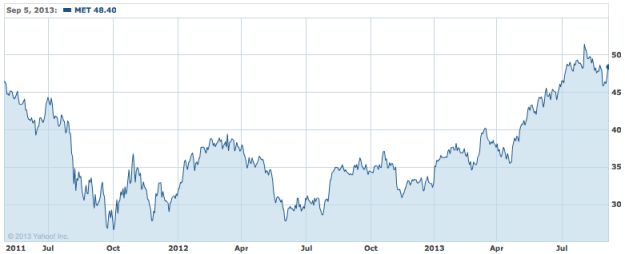 9. International Business Machines (NYSE:IBM)
Virginia Rometty first joined big blue in 1981 and became the company's first female CEO in January 2012. IBM is a top holding for Warren Buffett's Berkshire Hathaway (NYSE:BRKA), but shares have gained only 1.2 percent under Rometty's leadership. Over the past 20 years, a CEO from IBM has appeared on the top 25 highest-paid CEO list and the top 100 government contractors list simultaneously 11 times.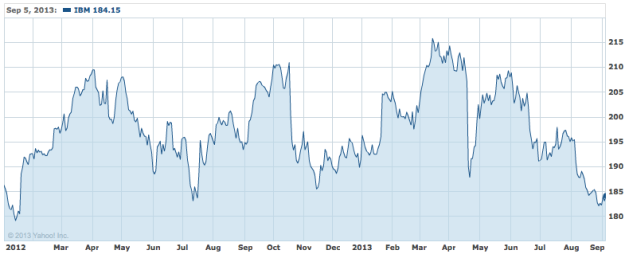 8. Hewlett-Packard (NYSE:HPQ)
Meg Whitman became CEO of the struggling PC company in September 2011. She had a successful reign at eBay (NASDAQ:EBAY), but shares of HP are down 3 percent since her arrival. To be fair, HP was already one of the worst-performing companies in the Dow Jones Industrial Average when she joined, and the self-proclaimed turnaround may be taking place. Shares have surged 55 percent this year.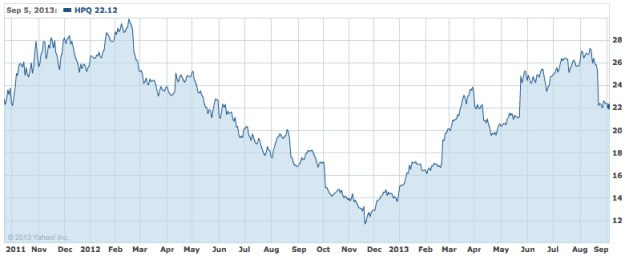 7. Baker Hughes (NYSE:BHI)
Martin Craighead became CEO of the oilfield services company in January 2012. Since then, shares have declined 5.1 percent.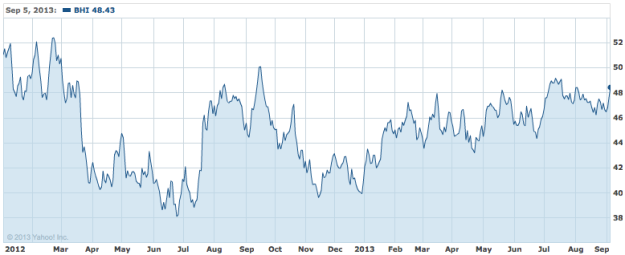 6. Schlumberger Ltd. (NYSE:SLB)
Paal Kibsgaard joined Schlumberger in 1997 as a reservoir engineer in Saudi Arabia. He has held a variety of positions with the company and became CEO in August 2011. However, shares are down 6.6 percent under his leadership.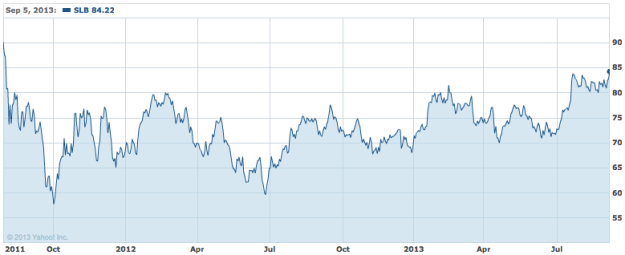 5. Bank of America (NYSE:BAC)
Brian Moynihan became CEO of the mega-bank in January 2010. The financial industry is one of the best-performing sectors in the market since the bottom in early 2009, but Bank of America shares have declined 8.4 percent since Moynihan was promoted to CEO. Between 1993 and 2012, a Bank of America CEO has appeared on the top 25 highest-paid list 18 times — the highest number of any bailed-out bank.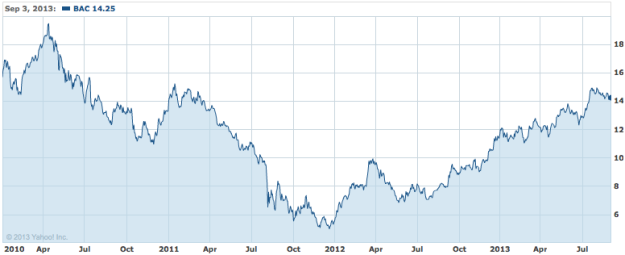 4. Devon Energy (NYSE:DVN)
John Richels took the helm of the natural gas giant in June 2010. Since he became CEO, shares of Devon have declined 9 percent.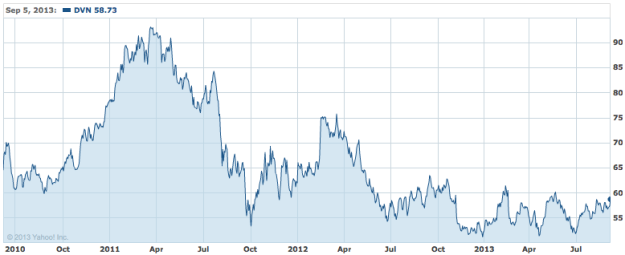 3. Morgan Stanley (NYSE:MS)
James Gorman became CEO of Morgan Stanley at the beginning of 2010. Since then, shares of the bailed-out bank have declined 13.8 percent. Between 1993 and 2012, a Morgan Stanley CEO has appeared on the top 25 highest-paid list 12 times. On the positive side, shares are up nearly 40 percent this year.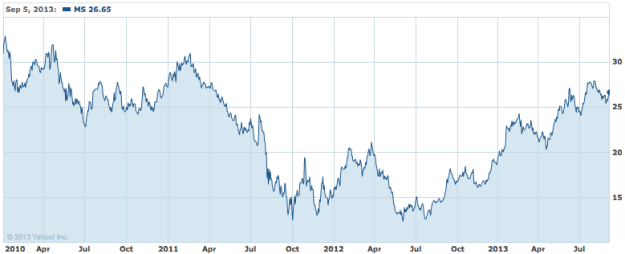 2. Occidental Petroleum Corp. (NYSE:OXY)
Stephen Chazen took over as CEO in May 2011. He has been with the company for more than a decade, but shares are down 15.7 percent since he became CEO. Between 1993 and 2012, a CEO from Occidental Petroleum has appeared on the top 25 highest-paid list eight times.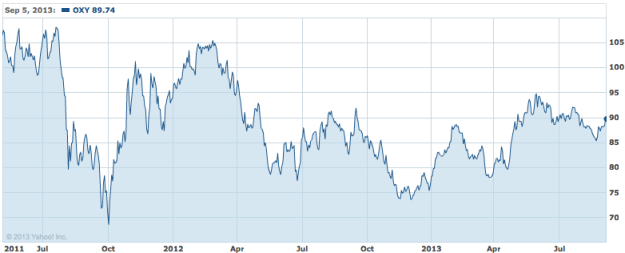 1. Exelon (NYSE:EXC)
Christopher Crane first joined Exelon in 1998 and became CEO in March 2012. Since he became CEO, shares of the energy company are down 25 percent.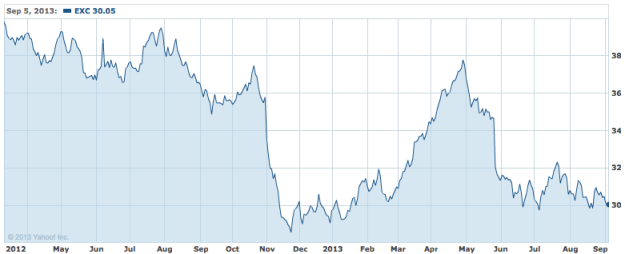 Don't Miss: Are Americans Cozying Up to Credit Card Debt Again?
Follow Eric on Twitter @Mr_Eric_WSCS
Are These 10 CEOs the Biggest Disappointments on Wall Street? http://t.co/YjsAY6O8rj $BAC $HPQ $IBM

— Eric McWhinnie (@Mr_Eric_WSCS) September 6, 2013