Can Obamacare Resurrect Tea Party Activism?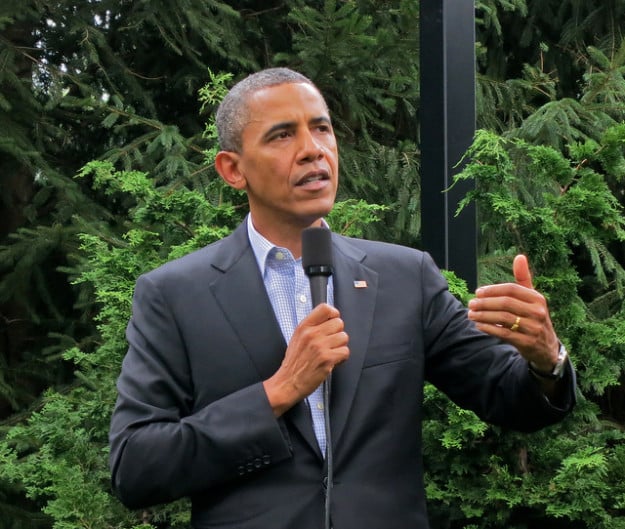 Because of its sweeping implications — including a significant expansion in the powers of the federal government — the healthcare reform law championed by President Barack Obama has become not only one of the most controversial moments of his presidency, but a rallying point for the opposition. As a result, the impending implementation of the Patient Protection and Affordable Care Act has created an atmosphere conducive to a revival of the Tea Party.
Even members of the president's own party have spoken out against the legislation. Max Baucus — the Democratic chairman of the Senate's Finance Committee and a key architect of the healthcare reform law — told Health and Human Services Secretary Kathleen Sebelius at a recent hearing that he is concerned that the implementation of the Obama administration's signature healthcare law will be a train wreck — a phrase that has become a mainstay of Republican attacks. I just see a huge train wreck coming down," he said. "I'm very concerned that not enough is being done so far — very concerned."
His worry is that not enough Americans understand how they will benefit. In fact, a recent survey published by the Kaiser Family Foundation showed that 4 in 10 Americans, nearly 42 percent, are unaware that the Affordable Care Act is still on the books.
But where Democrats are concerned about possible problems that could arise as the legislation's key provisions are implemented — including the superstore-like health exchanges — Republicans have argued against the legislation's legality.
The website for the Republican Party, operating under its moniker Grand Old Party, outlined the "case against Obamacare" and its "unconstitutional mandate" in a 1,600-plus word essay posted in March 2011. The article alleged that the reform will drive up healthcare costs, increase insurance premiums, hurt the quality of healthcare, increase taxes, and blow up the deficit. Key among the piece's arguments were quotes from experts organized in a list-like format. For example, in support of the claim that taxes will increase, the GOP cited Director of the Congressional Budget Office Douglas W. Elmendorf, who wrote in a letter to California Senator Nancy Pelosi that the "government takeover of healthcare" will be paid for with nearly "570 billion in job-destroying taxes on small businesses, investments, and innovation."
Increasing concerns about Obamacare within the Democratic ranks have given the Tea Party an opportunity. Prominent Democrats have begun to predict that problems will arise during the implementation of the reform, and Elizabeth Colbert Busch — running in next week's special election for the overwhelmingly conservative 1st congressional district of South Carolina — has become one of the first Democrats to campaign on the back of criticism of the legislation.
During Monday night's debate, she said, "Obamacare is extremely problematic, it is expensive, it is a $500 billion [higher] cost than we originally anticipated, it's cutting into Medicare benefits and it's having companies lay off their employees because they are worried about the cost of it. That is extremely problematic, it needs an enormous fix."
President Obama defended the legislation he championed in a press conference Tuesday. But he acknowledged that its implementation was still a big undertaking and that there will be problems. "Even if we do everything perfectly, there will still be glitches and bumps," he said. "That's pretty much true of every government program that's ever been set up."
Still, conservative activists see these recent comments from Democratic leaders as concessions, and the Tea Party is preparing to use Obamacare as a platform to catapult itself back into political power. Beginning on January 1, 2014, the administration will have a series of challenges to handle. On that date, insurance exchanges will begin offering coverage, the Medicaid expansion will take effect, and the bill's consumer protections will become active.
"Implementation has already shown itself to be a series of political time bombs," Matt Kibbe, president and CEO of FreedomWorks, told The Hill. "The only way you fix policy is through political accountability. Those that ignore those arguments need to pay a price." A similar sentiment was expressed by Tea Party Patriots national coordinator Jenny Beth Martin, who noted that the law's implementation has been "reinvigorating the movement." She said the activist group would be organizing protests and rallies over the next three months.
"The hypothetical arguments against ObamaCare are very real," Kibbe added. "ObamaCare is a much realer, more palpable threat now that it's being implemented."
However, the Tea Party is much weaker than it was in 2010, and as Democratic strategist Doug Thornell told the publication, polls show that the public trusts Democrats more than Republicans with regard to healthcare-related issues.
Investing Insights: Can CVS Compete With Walgreen in This Different Arena?