Can One of These Top Tech CEOs Fill Steve Jobs' Shoes?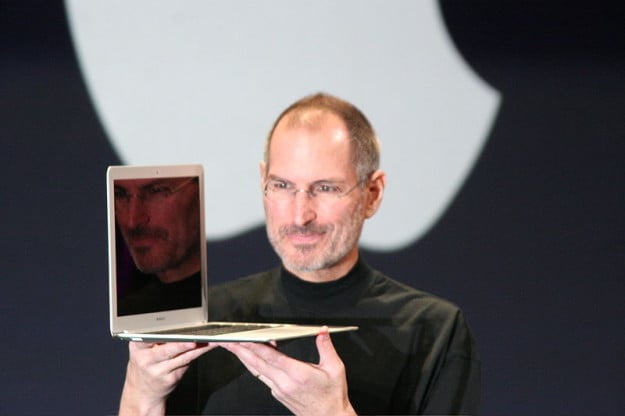 With calls for Apple (NASDAQ:AAPL) CEO Tim Cook's removal streaming from far corners of the Twitterverse — Matthew Panzarino of tech news site The Next Web, tweeted the message "Fire Tim Cook!" a day before the company released its fiscal-second-quarter results — one can only wonder who would be chosen to fill his shoes in such an event. And it is not just pundits that are disappointed with his leadership. As CNBC's Jim Cramer said on "Squawk on the Street" Wednesday morning, analysts are revolting against Cook as the company's "graphically painful" conference call made clear.
As CEO, Cook has been hit with all manner of criticisms. Chief among them is the complaint that Steve Jobs's replacement is not nearly as innovative as the company's founder and that is the reason the company has not launched any new products since last year.
The criticism that Apple has lost its innovative touch have fallen fast and furious on the company recently. While it has long been seen as a company capable of creating one category-defining product after another — and in fact, Apple build its reputation on that type of creativity — analysts have put forward the thesis that the absence of Jobs can be seen in the company's product pipeline, which, according to their assessments is populated by nothing but product refreshes. Many analysts have cited this change as a reason for the stock's poor performance of late. Even though Apple's stock movements tend to be based entirely on rumors and expected catalysts, rather than company performance, making minor setbacks result in major sell-offs, the shares are trading at their lowest levels since 2011.
Criticism regarding Apple's lack of innovation even wormed its way into several analysts' research notes following the company's earnings report. While results beat expectations, the company still posted its first year-over-year decline in profit in a decade. In a note seen by The Wall Street Journal, Global Equities analyst Trip Chowdhry wrote "investors are wondering if Apple is Sugar coating lack of innovation following Steve Jobs death, with borrowing money to do Share Buyback and Dividends," referencing Apple's plan to increase its stock-buyback to $60 billion and modestly raise its dividend to $3.05 per share.
As Chowdhry's comments indicate, the most obvious difference between Jobs and Cook is that Jobs was a visionary; he set aggressive — even unrealistic targets — and would not except anything less than excellence. That is what Apple loyalists have come to expect from the company and that is what the stock has stock has been priced on. This is not to say that Cook is bad CEO — even though has not been successful blocking the ascension of Samsung (SSNLF.PK) and Google's (NASDAQ:GOOG) Android. The main problem is that he had pulled back from the aggressive targets that analysts have come to associate with Apple and they have not entirely warmed up to the new era.
While Cook isn't standing up well to the comparisons being made to his predecessor Steve Jobs, could any other chief executive officer of a major technology company do a better job?
Mark Zuckerberg of Facebook (NASDAQ:FB) — Ever since the social network's much-hyped but bungled initial public offering last May, its stock price has stagnated, leaving analyst asking wondering — if ever — the company will start making money. If ever there was a company that has needed to dig itself out of a depressed-stock hole it is Facebook; before Apple's stock tanked and shed 30 percent of its value, Facebook was making headlines for missed expectations and disappointed analysts. To rectify the situation, the company's chief executive along with its Chief Operating Officer Sheryl Sandberg, has worked to implement a new strategy — complete with new content, new algorithms, and new alliances — aimed at creating a powerful marketing tool.
By any measure, Facebook's shareholders have many reasons to be discouraged. The company's disastrous stock market debut in May 2012 was followed by the collapse of its stock price over the summer, which caused the earliest investors in Facebook to lose almost half their investment. But with his creation of Facebook, Zuckerberg launched a worldwide social media revolution, so if Apple is ever looking for an innovator, a person capable of creating category-defining products, than the Facebook CEO could be a contender.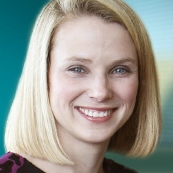 Marissa Mayer of Yahoo (NASDAQ:YHOO) — Before Mayer took over as chief executive of the teetering Silicon Valley Web portal, Yahoo had four official CEOs in five years, and she faced a nearly impossible task; restore Yahoo's ability to innovate, repair its image with advertisers and customers, and define the company's mission. Google's mission is to "organize the world's information and make it universally accessible and useful," while Amazon's (NASDAQ:AMZN) is to "build a place where people can come to find and discover anything they might want to buy online." But Yahoo's is more nebulous. According to its website, its mission statement is to "create deeply personal digital experiences," a domain that social media has significantly encroached on.
After two full quarters, and part of another, evidence of Mayer's efforts to turnaround Yahoo has been presented in small, incremental nuggets. One week it is an acquisition meant to help transform Yahoo into a mobile company and another it is a resigned homepage. But with the company's earnings release last week, which showed that profit for the quarter was significantly higher than analysts had expected, analysts and shareholders were given hard proof that her efforts are creating positive change.
Larry Page of Google — Google has long been seen as a wunderkind of the technology world. Its leading position in the industry is highlighted by the eponymous verb, symbolized by a little green robot, and emphasized by its strong financial performance. Larry Page, who co-founded Google with Sergey Brin — has a very similar ethos to the one espoused by Jobs. He lives by the gospel of 10x. Most CEOs would happy to improve their business by 10 percent, but to Page, that 10 percent improvement only means that you are at the same level as everyone else in the business. So in other words, he is not happy just tweaking code or refreshing products to achieve modest gains. The thousand-percent improvement Page seeks necessitates that problems are rethought completely, and this regime has made Google a success.
With a rating of 4.1 out 5 on Glassdoor — database of anonymously posted information about salaries, interviews, and jobs — Page is clearly well liked by the 1,249 Google employees who gave their opinion.
Don't Miss: Apple's Massive Cash Hoard Hits New Record.