Consumers and Investors Love These 5 Retailers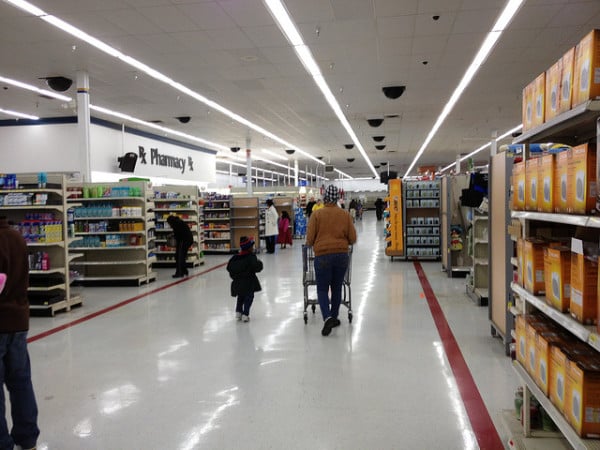 The amount of money consumers spend on a daily basis is holding at its highest level in almost five years, giving hope to a true economic recovery. The retail industry is filled with competition, but some companies are clearly winning the battle for consumers.
Last month Americans said they spent an average of $90 per day excluding big-ticket items and normal household expenses, according to a Gallup poll of more than 15,000 people. That is unchanged from May and the highest amount of spending since October 2008. In comparison, spending is up from $86 in April.
The companies thriving in the retail industry are no stranger to success. According to STORES' 2013 Top 100 Retailers list, nine of the top 10 retailers maintained their status from the year before. The list ranks U.S. companies by domestic sales.
"The evolution of consumer expectations, the emergence of new business models, and the proliferation of new technology have set retailers on a course of reinvention," said Susan Reda, editor of STORES Media. "Success is contingent on innovation, relevancy, and personalization, and many of the companies on the Top 100 list have embraced those imperatives. There's no such thing as status quo anymore: we live in a world where shoppers expect seamless personalized experiences across every transaction. It's both enormously challenging and tremendously exciting."
Here's a look at the top five retailers according to STORES Media.
5. Home Depot Inc. (NYSE:HD):
A rebound in the real estate market has provided a lift to housing-related companies, and Home Depot moved up one spot to No. 5. The Georgia-based company raked in $66 billion in domestic sales last year. Competitor Lowe's Cos. (NYSE:LOW) came in at eighth with $49.4 billion. Home Depot shares have jumped 28.1 percent year-to-date, making it one of the best performers in the Dow Jones Industrial Average (NYSEARCA:DIA).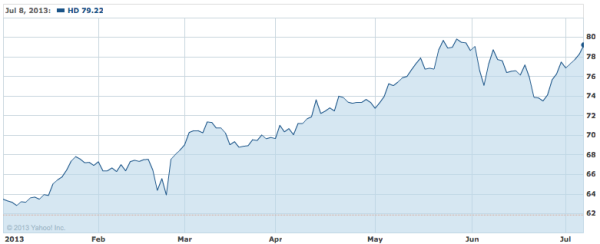 4. Costco Wholesale Corp. (NASDAQ:COST):
The Washington-based company also improved one spot from last year, coming in fourth. Costco's domestic sales jumped 10.6 percent year-over-year to reach $71.0 billion in 2012. Shares of the company have increased 14.1 percent this year.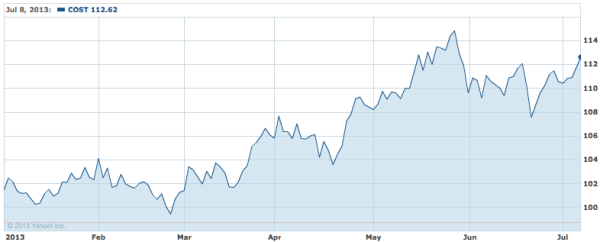 3. Target Corp. (NYSE:TGT):
The company's motto, "Expect more, pay less," appears to be attracting consumers. Target's domestic sales jumped 5.1 percent year-over-year to $72.0 billion in 2012. Shares of the company are up 20.3 percent this year.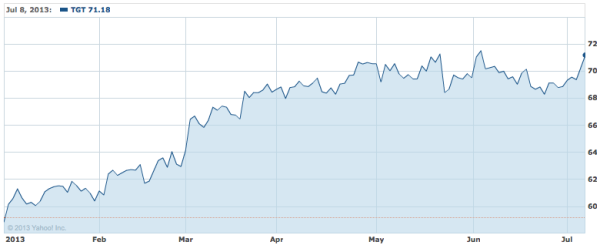 2. Kroger Co. (NYSE:KR):
The American retailer founded by Bernard Kroger in 1883 has more than 2,400 stores in 31 states. In 2012, Kroger posted $92.2 billion in domestic sales, representing a 6.6 percent increase from the previous year. Kroger has now finished in second place for four consecutive years. Shares of the company have surged 39.1 percent this year.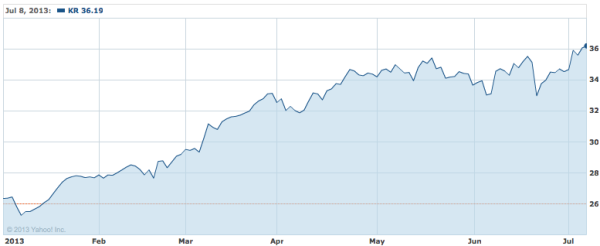 1. Wal-Mart Stores Inc. (NYSE:WMT):
The world's largest retailer continues to dominate in the United States. Wal-Mart's domestic sales totaled $328.7 billion in 2012, up 4 percent from the previous year. Shares of the company have gained 12.4 percent year-to-date.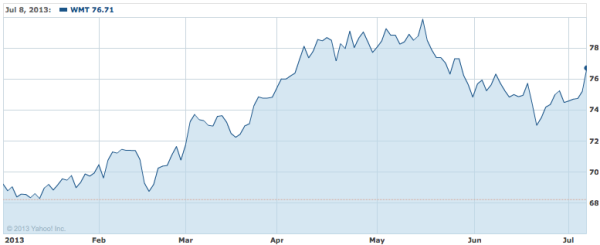 Follow Eric on Twitter (@Mr_Eric_WSCS)
Don't Miss: Is Obamacare Already Hitting Small Businesses?