Detroit Bankruptcy: Lose-Lose Situation for Creditors and City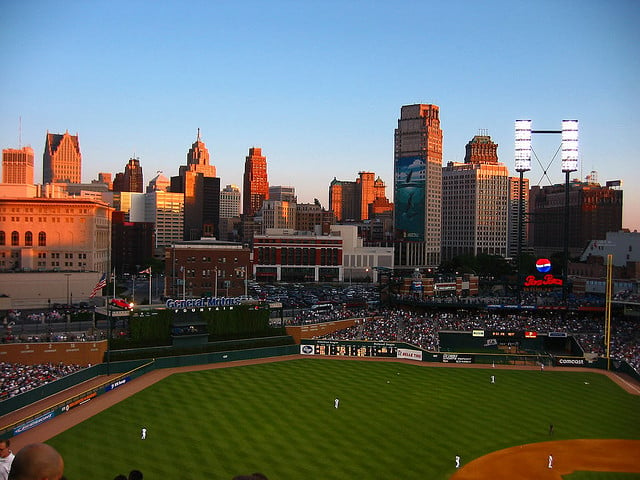 Investors have once again either disregarded or overlooked the political risks associated with putting money in rebounding or developing economies — and in the case of Detroit, it was a declining economy; banks were too enticed by the promise of steep interest rates to help themselves. Interest rates are always revealing of risk, though, and were foretelling of Detroit's pending doom.
With the city declaring the largest municipal bankruptcy in the history of the United States, bondholders, pensions, and other debts are facing the harsh reality of taking massive losses on what they are owed by Detroit. Much like private investors who bought Greek debt and last year faced a write-down of 100 billion euros, the big players who gambled on the motor city are about to lose.
For the city's part, perhaps it was assumed that once it started selling bonds to cover costs, the ship would right course — and markets were hungry enough for returns that they couldn't agree more. But under a swapping deal negotiated with the banks managing bond sales, the city learned that easy money isn't a replacement for political competence and tax revenue.
Swiss finance giant UBS (NYSE:UBS) agreed to take once-prosperous Detroit under its wing, handling the sale of bonds to other large international investors and reaching a "swaps" agreement with Detroit specifying that if interest rates rose, the banks would pay the city; if they fell, Detroit would own up to the banks. After banks from Ireland to Germany came running to buy bonds, interest rates fell and Detroit found itself on the hook $297 million as of last year.
Emergency manager Kevin Orr — a position created by Republican Gov. Rick Snyder — said that years of political corruption, deindustrialization, and reckless lending practices have pushed the city into this situation. That's not to mention the population loss that accompanied the deindustrialization: over the past 60 years, Detroit has seen a population of 1.8 million drop to around 700,000.
This is not to say that there aren't people looking to turn Detroit around. Indeed, some in the business community there are seeing the bankruptcy for what it could be: a chance for redemption.
Sandy Baruah, head of the Detroit Regional Chamber, said in an interview with NPR that this could work out all right: "Detroit is not unique. Great American cities like New York, Pittsburgh have all gone through some form of bankruptcy/receivership. And all of those cities look back on the time as kind of the defining point that put their cities on a much more sustainable path. All three of those cities are now vibrant, urban centers."
The financial condition in Detroit was given a bit of a chance, with European bond investors floating the city some much needed cash, though it wasn't enough. The city's political woes were highlighted when former Mayor Kwame Kilpatrick was charged with racketeering conspiracy, extortion, bribery, mail and wire fraud, and false tax returns. While private money flowed into the city, obligations and corruption continued to drag it down.
Now it seems as if all sides are facing the reality they created: the city has declared bankruptcy, and while talk of a federal bailout sparked up briefly, it has since been ruled unlikely, and investors will take significant losses on Detroit's toxic debt. According to The Wall Street Journal, the banks involved with Detroit agreed on July 15 to accept as little as 75 percent of what they are owed. Banks invested in Detroit include nationalized banks in Belgium — notably Dexia SA — and Germany, UBS, Ireland's Depfa Bank PLC, and Bank of America (NYSE:BAC).
Don't Miss: Detroit's Lost Renaissance and Found Bankruptcy.