Detroit's Lost Renaissance and Found Bankruptcy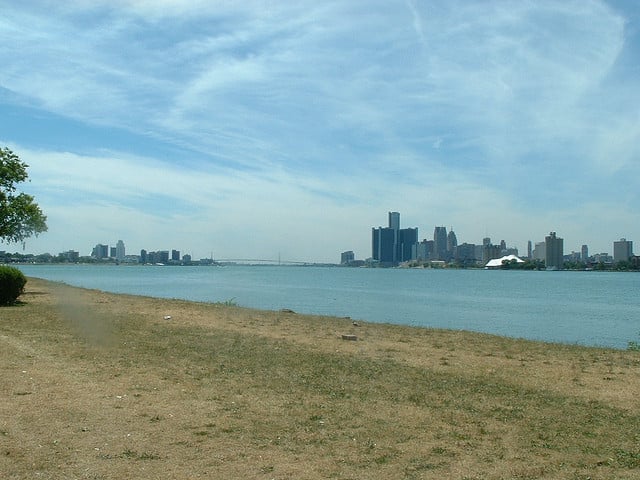 By now, the financial tragedy of Detroit has probably been heard about all around the country. But, it's not the story that many people had been expecting, as Detroit was supposed to be a turnaround success story, lead from peril by visionary leaders and an urban renaissance.
For a brief interval, that was the story in Detroit. Mayor Dennis Archer held office in the city for eight years, from 1994 to 2002. In that time, he made it look like Detroit had hope yet. He brought the city's bond rating up with more than one upgrade from bond-rating agencies per year.
Though things in the city went uphill while Archer was in charge, he was replaced with the notorious Kwame Kilpatrick, who ended up in a federal penitentiary over a sex scandal, perjury, obstruction of justice, fraud, and almost two dozen more felonies. As a result of some of these crimes, Kilpatrick had to resign in 2008, but the damage was already done.
Detroit had a variety of burdens stacked one on top of another. The auto industry had taken a hit, and the population declined drastically — falling from 1.8 million to 700,000 over the past 60 years. Of course, as the population has declined, the city's tax revenue naturally took a massive hit. Many businesses also left with the populous.
On top of the loss of revenue, the city had steep overhead and was borrowing excessively to pay up. Ed FitzGerald, the county executive of Cuyahoga County — where Cleveland is located in Ohio — said that Detroit's political system "never snapped out of their pattern," which piled on too much debt.
Senior Fellow at the Urban Institute Kim Rueben said, "It's not a surprise to anyone that Detroit has higher and higher retirement costs, but they borrowed to try to avoid dealing with it." The trouble with the borrowing was that it only "postponed the problem," making it into the much bigger problem that it is now.
Now the city just owes too much.  Its pensions have been underfunded for decades. Retirement benefits for police and firefighters alone are short $3.4 billion. The total debt of the city is $18.5 billion, and of that total, half of it is for pension programs.
The massive debt and inability to compromise led the city to file for bankruptcy. Michigan Governor Rick Snyder authorized Detroit's emergency manager — Kevyn Orr — to seek municipal Chapter 9 bankruptcy protection. In a video statement, Snyder said simply, "Detroit's broke."
Instead of having the renaissance many had hoped for and expected, Detroit — one of the American cities with the richest history of the past 100 years — is caught in the fallout of corruption, debt, depopulation, and stumbling industries.
Follow Mark on Twitter (@WallStMarkSheet)
Don't Miss: High Mortgage Rates? Hedge Fund Manager Still Says 'Buy a Home'.