From Microsoft to Marijuana: May the Best Brand Win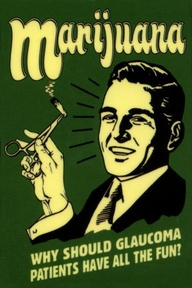 In 2009, Jamen Shively apparently grew bored of his life as a corporate strategy manager at Microsoft (NASDAQ:MSFT). Presumably underwhelmed by the prospects of a long career at the top of America's highly competitive and rapidly-evolving tech industry (really, who wouldn't be?), Shively quit his job and began focusing his energy on an industry with just a little bit more character to it — something with fewer established players, more room to grow, and the opportunity to earn enormous returns at the cost of high risk: marijuana, medical or otherwise.
As a corporate strategy manager, one quadrant of Shively's brain was probably occupied at any given moment with brand strategy. In 2012, Interbrand ranked Microsoft the fifth most-valuable brand in the world at $57.85 billion. Leveraging brand value is a key part of any winning strategy, particularly in a market flooded with competing products of similar caliber. This is particularly relevant to Shively's current business endeavor — the medical and recreational marijuana industry that he projects will grow as large as $500 billion worldwide.
"It's a giant market in search of a brand," Shively has said, ambitiously adding that "we would be happy if we get 40 percent of it worldwide."
The actual size and rate of growth of the marijuana industry — medical, recreational, or both — is hard to determine. A 2005 United Nations report pinned the global marijuana trade at $142 billion. This, of course, is a carrot on a stick. As it stands, there's no really good way to determine the potential size of the market, but it does seem safe to say that it will be large — large enough to warrant serious attention from investors. So the game to play for interested parties is: who can identify which company will be a winner when the market opens up?
Shively argues that it's the company with the strongest brand.
Within the U.S., Nima Samadi, a senior analyst at IBISWorld, said that "The medical marijuana industry has grown at a rate of 13.8 percent per year over the last five years to about $1.7 billion in 2013. Over the next five years, we're going to see even stronger growth. It's expected to grow 24.3 percent per year and approach about $5 billion [by 2018]. The majority of that revenue growth has come from the non-profit medical marijuana collectives."
It's light, but Samadi touches on a point here that is critically important to the marijuana industry. There is a lot of chatter suggesting that the most successful brands will be small and homegrown. Brand loyalty, strength, and value will emerge from the social networks and customer relationships that exist within the market as it exists now. The other side of the equation is that outsiders will have a high barrier of entry into the industry.
This is one way to address why Shively — whose company is Diego Pellicer — doesn't seem very worried about a brand like Marlboro, owned by Philip Morris International (NYSE:PM), entering the market. Philip Morris certainly has the capital, the infrastructure, and the skill to invade the industry, but that's exactly how current industry participants — including customers — are expected to see it: as an invasion.
Broadly, the field of viable investment candidates can be broken up into two categories: relatively new and relatively small industry-specific businesses — and older, more well-capitalized businesses that could easily branch into the marijuana industry in the event of practical legalization. The second group include big tobacco and big pharma, while the first group has been collected into an awkward bucket of feasible players with tradable equity:
| | | | |
| --- | --- | --- | --- |
| Company | Market Cap* | Trailing twelve-months revenue* | TTM Price-to-sales ratio* |
| Growlife, Inc. (OTC:PHOT) | $23.74 million | $2.12 million | 11.00 |
| Terra Tech Corp. (TRTC.OB) | $8.69 million | $406.81 thousand | 19.64 |
| Hemp, Inc. (HEMP.PK) | $26.58 million | $28.14 thousand | 958.64 |
| Cannabis Science, Inc. (CBIS.OB) | $27.44 million | $36.58 thousand | 783.92 |
| Medical Marijuana, Inc. (MJNA.PK) | $110.47 million | $11.36 million | 12.82 |
*As of 5/31/2013
At a glance: low market caps, low revenue, and in most cases, high price-to-sales. These are penny stocks traded on the pink sheets or over-the-counter markets. Simply put, the risks are too high for most investors — but that's a pretty vapid statement without some context. To be clear, it's not necessarily appropriate to put these companies in the same line-up. Some, like Growlife, are fully reporting and operate in the peripheral urban garden supply markets, and are already gaining legitimate momentum.
Others have lost such an absurd amount of money on operations so far, like Cannabis Science (revenues of $126,682 since its inception in 2006, while incurring losses of $86,574,241 over the same period), that it's unclear if they will ever become profitable.
The fact that THC remains illegal in the eyes of the federal government is arguably the biggest liability facing the industry. Under the the Controlled Substances Act enacted by Congress in 1970, THC is a Schedule 1 drug. Until THC is rescheduled, the cultivation, transfer, or possession of the substance is punishable by federal law, and any business facilitating or carrying out these activities faces possible closure, seizure of funds and property, and owners and employees face the real and present risk of federal prosecution.
"Today the regulatory environment is, I would say, highly ambiguous," said Sterling Scott, CEO and chairman of Growlife. "You almost need to be a skilled lawyer to navigate a company through it." Case in point, Scott is a former D.C.-based attorney who concentrated on federal regulatory issues affecting businesses.
As it stands, there are eighteen states (including the District of Columbia) that have some sort of law or regulation recognizing some form of legitimate use of marijuana. With the exception of Washington and Colorado, the law recognizes — in line with a growing body of medical work supporting the thesis — these as medical applications.
Washington and Colorado recognize legitimate recreational use of the drug. (It's only a little bit ironic that studies have shown that cannabis can be used to help treat alcohol abuse.) But progress toward comprehensive — or competent — regulation has been slow, at best.
However, Data compiled by Pew Research shows that a majority of Americans now think that marijuana should be made legal. Support for the legality of the drug increased 11 percentage points over the past 2 years to claim a 52 percent share of survey participants.
The tide is turning — or has already turned — in favor of legalization, and more and more observers see it as only a matter of time before marijuana becomes a legal part of American culture. And, like in any consumer-driven market, Shively is right: the victor will be defined by its brand.
Don't Miss: Here's the McDonald's Way to Losing Weight.