Getting Around the U.S. Crude Export Ban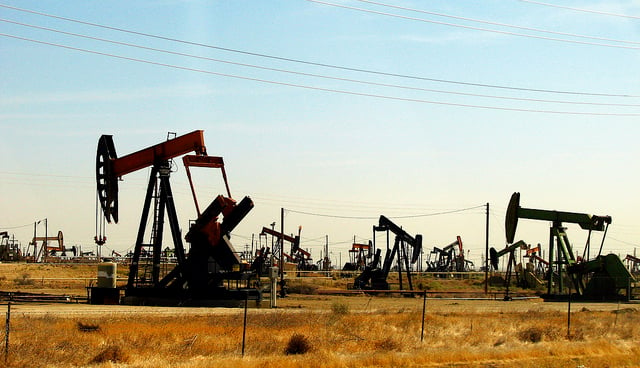 Those who seek to get around the ban on most of the U.S. crude exports that have been in place for four decades are reportedly eyeing the potential to export petroleum byproducts, or condensates, instead.
According to the Wall Street Journal, some 1 million barrels of the 8 million barrels of oil produced in the U.S. every day are condensates, and while the rules ban exports of condensates that come directly out of the ground in liquid form, they don't necessarily ban condensates that are stripped from natural gas at processing plants.
Today, we are seeing significantly more of these particular condensates flowing because of the boom in shale extraction from major plays like Bakken, Eagle Ford, and Utica, among others. The rational is that because this condensate plays only a very minor role in producing gasoline or diesel fuel, its export would not have much impact on consumer prices  – as some fear lifting the crude export ban would.
Sandy Fielden, an analyst with RBN Energy consulting, told the Journal that there is now more condensate than chemical plants and refineries can process, so there's no reason it couldn't be exported. According to Reuters, this is a "gray area," but one that is "thought to stand a good chance of getting export approval."
The news agency notes that, "Such condensates trade at a heavy discount to the benchmark West Texas Intermediate crude and global oil futures, meaning oil producers could make an economic case for exporting it."
On 31 January, U.S. Congress held its first hearing in nearly 25 years on crude oil exports to "explore opportunities and challenges associated with lifting the ban on U.S. crude oil exports." Sen. Lisa Murkowski (R-Alaska), who is leading the initiative, reiterated her call for President Obama to end the prohibition against exporting crude oil produced in the United States. "The prohibition on crude oil and condensate exports threatens record-breaking U.S. oil production and American jobs by creating inefficiencies, gluts, and other dislocations," Murkowski said in her opening statement.
Originally written for OilPrice.com, a website that focuses on news and analysis on topics of alternative energy, geopolitics, and oil and gas. OilPrice.com is written for an educated audience that includes investors, fund managers, resource bankers, traders, and energy market professionals around the world.
More From Wall St. Cheat Sheet: