Here's President Obama's Stock Market Scorecard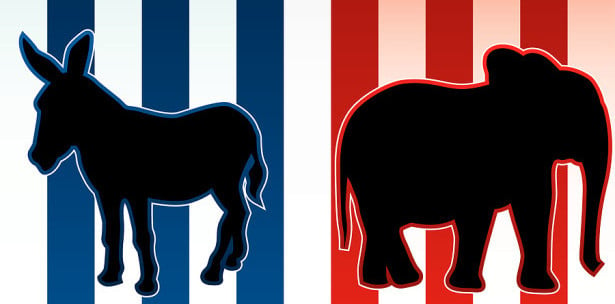 In a recent interview with Bob Deitrick, co-Author of "Bulls, Bears and the Ballot Box," Forbes contributor Adam Hartung asked: "How much credit should Americans give President Obama for Today's improved equity values?"
This question may be more interesting when posed regarding the Obama Administration than for any administration before it. President Obama inherited the economy pretty much at the peak of the Great Recession. The S&P 500 lost more than 40 percent of its value between February 2008 and February 2009 just after he took office in January of that year. However, despite what may be best described as underwhelming fundamental economic growth during his time in office, equities surged during the President's first term and have continued to climb into his second.
"Although we hear almost no one in the Obama administration taking credit for record index highs," Deitrick responded, "they should."
During the Obama Administration (from January 20, 2009 to August 1, 2013) the S&P 500 climbed just over 105 percent. The index recently reached all-time nominal highs of 1,7607.85 and most indicators suggest that the rally hasn't run out of steam yet.
President Obama has served during one of the most financially complicated, economically challenging, and politically dense periods of American history. Despite being dogged by political scandal (via the IRS and PRISM), the lion's share of President Obama's legacy will likely be tied to the financial crisis, his efforts to reverse the damage caused by it, and Obamacare — which is as much a piece of financial legislation as it is social.
Many of his efforts on this front have been derailed by a series of Congresses that have earned themselves a place in history among the least productive policymakers ever. However, while many of his proposals have not lived to see his signature, a few key ones have. Chief among them is the Affordable Care Act.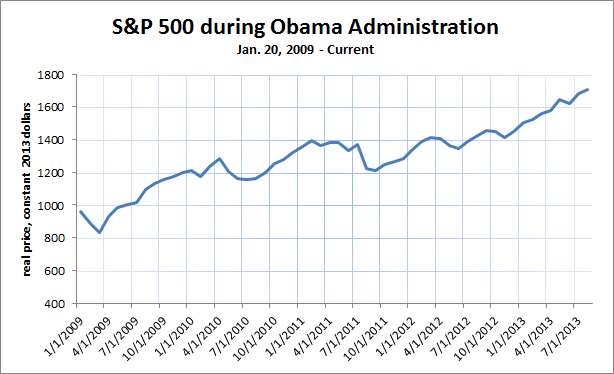 To put it lightly, the Affordable Care Act is controversial. The legislation was passed in 2010 and much of it has yet to be implemented. The widely-debated healthcare exchanges are set to open in October of this year, but the employer mandate and exchange verification have been delayed for a full year.
Earlier in July, Republican Senator Mike Lee of Utah issued this scathing commentary:
"Delaying the employer mandate and exchange verification rules is the latest and most damning admission by the administration that ObamaCare was poorly crafted, remains unworkable, and, if implemented, will hurt American families, businesses, and our economy. The only solution is to fully repeal ObamaCare and start over with a more sensible, practical approach to fix our health care system. [But] short of full repeal, those of us who care about the health care and security of the American people still have a duty to act. If the president has decided he won't enforce his law as it is written, then Congress should not fund any further implementation of it at all."
Republican lawmakers have focused a large part of their efforts on defunding or repealing the Affordable Care Act in its entirety or in pieces. They argue that the healthcare reform, which aims at bringing coverage to millions of Americans who cannot afford it, will hurt job creation and businesses by saddling them with higher expenses.
Don't Miss: Farm Bill: Republicans Push for Food Stamp Cuts, But Costly Subsidies Remain.