How Investors Should Prepare for This Stock Market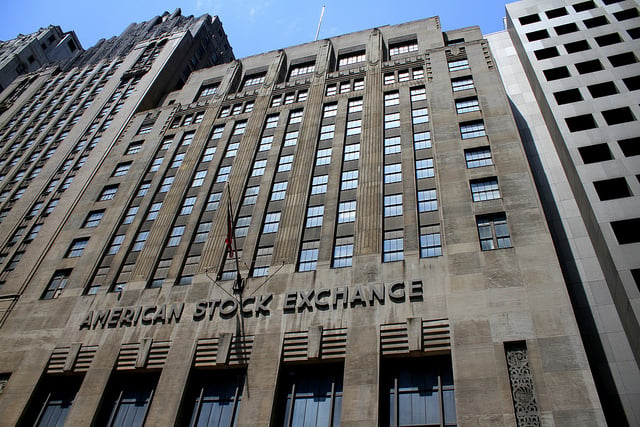 The sell-off in stocks last week has been primarily written off as a much-needed correction and a buying opportunity. Furthermore, market gurus such as Jim Cramer are making claims that the market is going down because of chaos in China's credit market, and that "shrewd" investors should take advantage of the weakness in shares of quality companies. Analyst Bob Doll told CNBC's Patti Domm that stocks will correct 10 percent this year but that they will ultimately end the year higher. This seems to be more or less the "consensus viewpoint."
But to me, these analysts seem to be overly complacent. The S&P 500 has had a tremendous run, nearly tripling from its 2009 trough to its 2013-2014 peak, and throughout this, there has been just one 20 percent correction. Historically, this is very unusual. The stock market is extremely volatile and corrections of 20 percent to 50 percent should be expected every few years.
I suspect that we are setting up for one such correction now. While it may begin slowly as there is still a "buy-the-dip" mentality, the fact remains that investors are overly optimistic, and they have consequently bid stocks up to historically high prices.
Right now, according to data provided by iShares for its S&P 500 Index Fund (NYSE:IVV), the S&P 500 trades at over 23-times earnings and at 4.6-times book value with a 1.8 percent dividend yield. While this valuation isn't as extreme as it was before the 1929 crash and before the bear market at the turn of the 21st century, it suggests that stocks are much closer to a top than to a bottom. In fact there was a bear market — 1966 to 1982 — that peaked at approximately this valuation.
Historically, a good time to buy stocks has been when the S&P trades at less than 10-times earnings with a dividend yield of at least 5 percent to 10 percent. For instance, the bull market from 1982 to 2000 began with a P/E ratio around 8-times earnings and a dividend yield of around 7 percent. Stocks now are 3-5 times more expensive than this.
While a loose monetary policy from the Fed may limit the downside-risk, there is still a very real possibility that stocks can trade at a much lower valuation in the next couple of years. Even if they do not, I think that the upside potential is extremely limited. How, then, should investors prepare themselves?
First, and foremost, there are stocks worth owning, but most of them are not in the United States. Stocks in places such as Russia, Poland, Egypt, France, and China offer much better value than American stocks, as investors have been reluctant to put their money in these presumed high-risk markets. But this is, in fact, a reason to explore these investments — recall that in the U. S. back in February and March of 2009 that stocks were viewed as extremely risky and that this turned out to be an excellent time to buy.
Second, investors should look for stocks in the United States that don't trade at such lofty valuations. Take Chevron (NYSE:CVX), for instance. Chevron trades at less than 10-times earnings and at 1.54-times book value. Chevron is a much better investment opportunity then, say, Colgate Palmolive (NYSE:CL), which trades at 26-times earnings and at 32-times book value.
Third, investors should look for stocks of companies that have long-term secular tailwinds such as railroad companies and credit-card companies and buy them on weakness. Shifts from truck to rail and from cash to credit will overpower economic weakness, and therefore, I think shares of companies operating in these sectors can be purchased after significant corrections. Fourth, consider assets other than stocks such as gold and other commodities, and if you must own stocks, then consider shares in companies that produce commodities provided they are not overvalued.
Investors who do not buy into the hype coming from analysts such as Cramer and Doll will be able to view the market landscape more objectively and with more historical perspective, and they will be able to zig when everybody else seems to be zagging.
More From Wall St. Cheat Sheet: