How Much Do You Trust the Stock Market?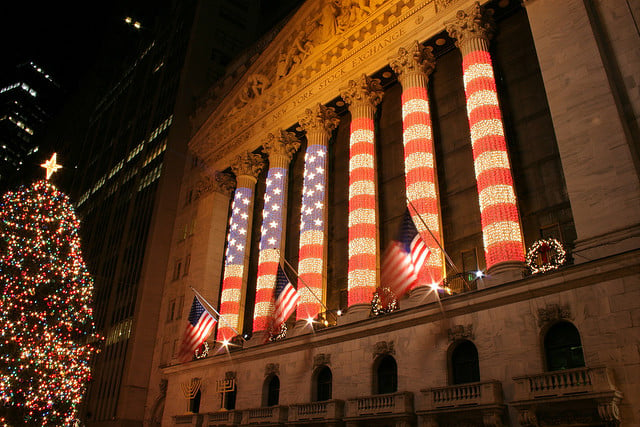 More than five years after the credit meltdown began and the worst financial crisis since the Great Depression crippled the nation, stocks have rebounded sharply to new all-time highs. However, with the Federal Reserve often receiving most of the credit for the rally, many Americans do not view the stock market as a wealth creator.
The financial bubbles of yesteryear still haunt Americans. Only 37 percent of U.S. investors believe the stock market is an "excellent" or "good" strategy for average Americans to grow their assets, according to a recent survey from Gallup. Meanwhile, 46 percent say it's "only fair," and 16 percent call it "poor." The survey is based on adults with at least $10,000 in savings or investments.
Interestingly, wealthier investors are more upbeat about the stock market as a wealth generator. Half of those polled with at least $100,000 in investable assets believe stocks are an "excellent" or "good" strategy for wealth, compared to only 27 percent of respondents with less than $100,000.
"U.S. investors' positive outlook seems muted," Gallup said in the survey. "In November — after three quarters of solid stock market gains and the Dow on the verge of breaking 16,000 — barely half viewed it as a good time to invest or expressed optimism about where the market is heading in the next 12 months. This begs the question of what it would take for investors to show real exuberance about the stock market. The answer is likely a strong stock market coupled with a booming economy — the combination that produced 60 percent or better optimism on this measure in the late 1990s."
Economic indicators have been improving in recent years, but the Federal Reserve is still a staple in the U.S. economy.  The central bank's zero interest rate policy that it enacted in 2008 is not going away anytime soon, and the quantitative easing program is continuing at $75 billion per month starting in January.
Over the last six years, the Federal Reserve's balance sheet has ballooned from about $900 billion to more than $4 trillion, a record high. Considering these unprecedented monetary actions, the majority of Americans are not likely to trust the stock market as a wealth generator until the Federal Reserve fades into the background.
More From Wall St. Cheat Sheet:
Follow Eric on Twitter @Mr_Eric_WSCS