In the Polls: Republican Popularity Falls as Blame Rises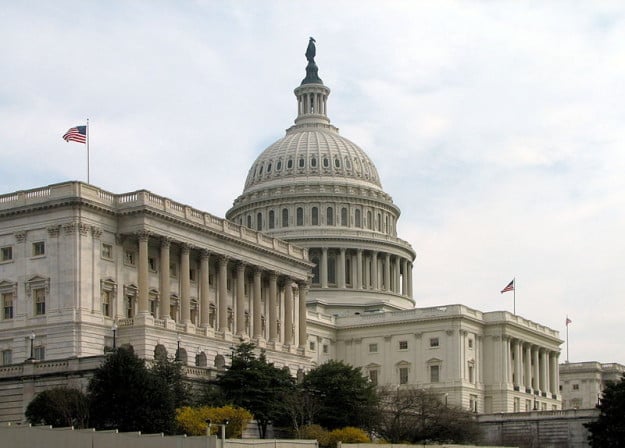 Senator Ted Cruz (R-Tex.) has been named the chief strategist behind the government shutdown, with Obamacare and the spending bill at its heart. It's therefore more than understandable that Cruz might be defensive when faced with discord and dissatisfaction within his own party. Just two days ago, a Republican senator described the attack of fellow Republicans on Cruz — according to The Huffington Post — saying, "It just started a lynch mob."
Cruz insists that in rallying fellow Tea Party members and Republicans into the present situation he had not damaged his party — "Not remotely," said Cruz. "I also think far too many people are worried about politics" Cruz said discussing the shutdown, referring to "nasty partisan jabs from Democrats."
Though Cruz believes his efforts haven't left the Republican party with a black eye, the numbers don't stand behind Cruz's claims.  Based on recent polls, the shutdown is not treating the Republican party well in terms of public opinion.
A poll conducted by Public Policy Polling – with a sample size in each district consisting of 600-700 registered voters — did not bode well for Republican popularity. Done over the end of last week, the poll showed that the Republican incumbents in 17 out of the 24 districts polled were found to be behind the generic Democrat in approval ratings.
Pollster Jim Williams illustrates just how significant those numbers are. In the National Journal, Williams explains that, "Democrats must pick up 17 seats to win control of the House. These poll results make clear that if the election were held today, such a pickup would be well within reach." Williams also notes that this defies "conventional wisdom that gerrymandering has put the House out of reach for Democrats," a scary thought for House Republicans.
Separate polls from both CBS and Fox News corroborate these findings. CBS found that 3 days into the government shutdown 44 percent of Americans felt that Republicans in Congress were at fault, with only 35 percent placing the blame on President Obama and congressional Democrats. 
The Fox News poll, conducted October 1 and 2, found that 25 percent of voters blame "Republican leaders such as John Boehner" for the shutdown,  while 17 percent blame "Tea Party Republicans such as Ted Cruz." With 24 percent blaming President Obama, and only 8 percent faulting "Democratic leaders such as Harry Reid." In a show of force, 20 percent of those polled blamed everyone equally. On the basis of party lines, the poll showed 42 percent blaming the Republicans and 32 percent the Democrats.
Offering a final nail in the coffin, USA Today quotes a Quinnipiac Poll that came out Tuesday saying that 74 percent of Americans disapprove of Republican actions in Congress, compared to 60 percent of those polled who take issue with Democratic conduct.
While it may seem overwhelmingly in favor of the Democrats, opinion isn't as strongly in their favor as it was 17 years ago after the last government shutdown, at least according to The Washington Post.  In a Washington Post/ABC poll taken directly after the shutdown ended in 1996, it was found that 50 percent of Americans felt Republicans were to blame, with only 27 percent blaming Clinton.
Even so, Cruz finds himself in a difficult position with many of his fellow Republicans, and his frustration is apparent. "It seems that there is nothing the media likes to cover more than disagreements among Republicans, and apparently some senators are content to fuel those stories with anonymous quotes," said Cruz in an interview with Politico. 
Cruz said that his goals going forward would be ending "Harry Reid's shutdown," and "ensuring that vital government priorities are funded, and preventing the enormous harms that ObamaCare is inflicting on millions of Americans." One thing that remains to be seen is whether fellow party members will thank him for his efforts when House elections roll around.
Here's how the major U.S. equity indexes traded on Monday:

Don't Miss: 5 Vital Steps to Protect Your Finances from Government Shutdowns.