Is McDonald's Singing Bye Bye Bye to the Dollar Menu?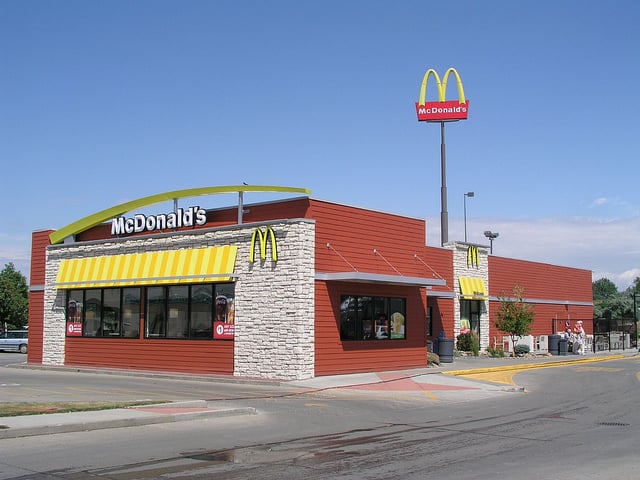 When consumers think of McDonald's (NYSE:MCD) fast food fare, they likely think of two words: dollar menu. And why not? The world's biggest hamburger chain has been luring in customers with its famous value menu for over 10 years, offering burgers, fries, side salads, and more for only a pretty penny. But now, thanks to an evolving economy and increasing fast-food competition, the company is considering a revamp of its iconic menu, and pretty soon, McDonald's consumers could see their beloved Dollar Menu transform into "Dollar Menu & More," with emphasis on the "more."
The Los Angeles Times explains that the Oak Brook, Illinois-based company is first testing its revamped menu in five markets including Fresno, California; Columbia, S.C.; and Memphis, Tenn. The new menu still has some crowd favorites, including burgers and chicken patties that remain at $1, but it also now has new "shareable" items like 20-piece Chicken McNuggets and more.
So far, the Dollar Menu & More has three price points: $1, $2, and $5. The 20-piece Chicken McNuggets is an example of a shareable $5-dollar item, while the menu's traditional items still cost $1, and the more deluxe versions of those favorites raise the stakes to $2.
The menu revamp is not an especially surprising move for McDonald's considering the fast food chain has been orchestrating a number of menu modifications as of late as it struggles to post profitable quarters and stay on top of the competition. Fast food giants everywhere are suffering the same woes as consumer preferences change and business costs rise, and this is just McDonald's latest effort to put itself back on top of its game.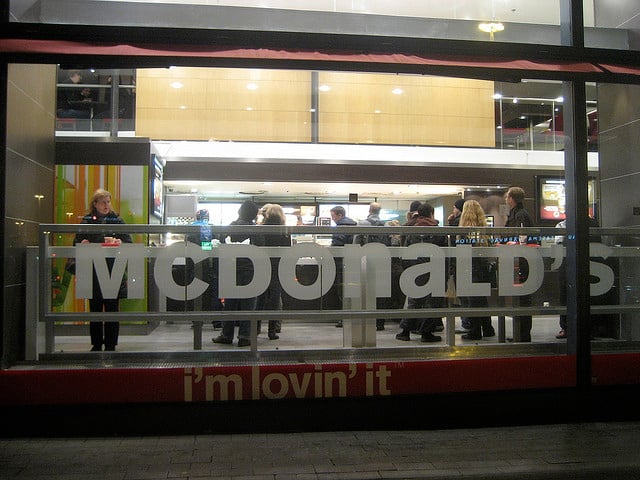 Wendy's (NYSE:WEN) is just another example of a fast food restaurant which has tweaked its offerings in order to combat floundering sales. Its 99-cent menu is now called the "Right Price Right Size" menu; and that right price includes fares up to $2.
So far, CNBC reports that McDonald's Dollar Menu & More trial run is producing good results. The test's conclusions still need to be shared with more than 14,000 U.S. McDonald's franchisees, but if all continues to go well, the menu could be soon put up for a vote.
Until then, McDonald's fans should enjoy their Dollar Menu while it lasts, because before long, it could be receiving an "& More" addendum.