Is Participating in the College Debt Bubble Still Worth It?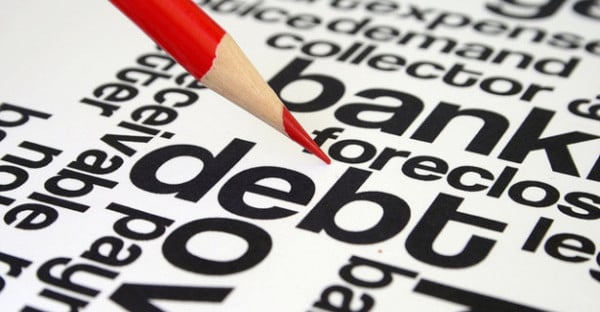 Despite stagnant incomes and a weak job market, many parents still believe a college education is vital to their children's futures. However, with the student debt bubble growing larger each school year, many are worried about the ever-rising cost of a degree.
The number of parents with college-bound teens who see value in a college education increased this year, according to a new survey from Discover Student Loans. The poll found that 87 percent of parents say college is "very important," compared to 81 percent last year. Only 11 percent of parents say a college education is only "somewhat important," down 3 percent from last year.
"We're encouraged that parents continue to see the life-long benefits of a college education," PK Parekh, vice president for Discover Student Loans, said in the report. "But it can be overwhelming to figure out how to pay for college. Discover encourages parents and students to plan early and maximize grants, scholarships, and other free financial aid. If free money and family savings aren't enough, then families should compare federal and private student loans to see which kinds of loans are best to cover the gap."
Don't Miss: Are Consumers Still Addicted to Debt?
While 81 percent of parents plan to help pay for their children's college education, the majority are not too confident about their ability to do so. Seventy-nine percent say they are "very" or "somewhat" worried about having enough money to contribute, up 4 percent from last year's survey.
According to Discover Student Loans, 29 percent of parents claim the majority of college will be funded with student loans, while 27 percent will mostly use family savings. Another 11 percent have 529 savings plans to pay most of the tab.
Parekh added: "Families also should consider the entire cost of a college education, beyond just the first year of school, so they fully understand the financial responsibilities they are taking on. Being aware of all the costs involved will help families better prepare and anticipate monthly payments."
Don't Miss: The Fed: Don't Worry About Bond Tapering, QE Doesn't Help Much Anyway
The Discover survey echoes a report from Sallie Mae and Ipsos released last month. Parents now pay 27 percent of college expenses from income and savings, down from the peak of 37 percent in 2010. During the 2012-2013 school year, parents forked over an average of $5,727, compared to $8,752 three years ago.
Money from parents is the second most common source to pay for college, while grants and scholarships are the most widely used at 30 percent, compared to 25 percent four years ago. The average amount of such aid grew to $6,355 from $4,859 in 2009. The study finds that borrowing is the third most common source. In fact, four in 10 families use debt to pay for college.
Students are feeling more pressure than ever when it comes to affording college. The overall price of college tuition increases an average of 8 percent a year, meaning the cost of tuition doubles about every nine years. That outpaces almost every other kind of inflation that is widely tracked, and mortgages are the only debt outstanding greater than student loans.
Don't Miss: How Many Americans are Saving More for Retirement?
Follow Eric on Twitter @Mr_Eric_WSCS