Is Paying For College About to Get Harder?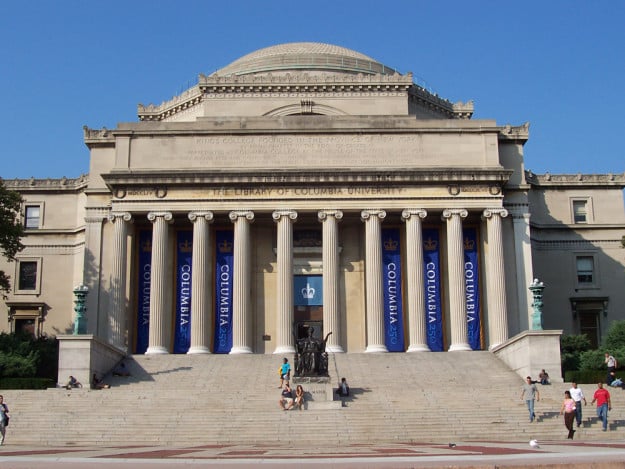 "Students are paying more, while public institutions are receiving substantially less money to educate them. These one-year decreases in funding and increases in student costs are unprecedented over my 40-year career in higher education," Paul Lingenfelter, the president of the State Higher Education Executive Officers Association, told The New York Times in March.
Paying for college in America is hard, and it may get a lot harder in coming years, depending  on the outcome of a fight that is brewing in Washington.
For students whose parents cannot or will not pay for their college educations, scholarships and grants — outright gifts from the government or private institutions or individuals — serve to cover expenses. But when these funding sources fall short of covering escalating costs, American students must turn to student loans. The changing nature of the American higher education system landed two-thirds of the graduating class of 2011 with student loan debt, according to The Institute for College Access and Success, or TICAS. Of those students, the average burden was $26,600, and total student loan debt amounted to approximately $1 trillion for that year's graduating class.
Not only are more students taking out loans, but students are finding it more difficult to pay back their loans as the job market remains tough for recent graduates to enter. "For years, loans have been the main source of aid for many students, and now that the economy has been bad—and the payoff of a degree less immediate—new questions are being asked," Christopher Loss, Vanderbilt University professor and the author of Between Citizens and the State: The Politics of American Higher Education in the 20th Century, told Yahoo News. In an economic downturn, Loss said, "The debate changes, and you hear more about affordability—and pretty justified concerns about the ticket price and what students are getting from some of these institutions."
Since the amount of student debt continues to get bigger by the day, prompting many prominent economists to fear that it has become a bubble, politicians in Washington have turned their attention to the problem.
In the past, government-provided loans were extremely beneficial to society; the business sector gained an educated workforce, policymakers regarded the loans as an investment; and students found a way to finance their educations. But with businesses hiring few recent college graduates, outstanding student debt skyrocketing, and the rising costs of education, the benefits have begun to dry up, putting a kink in the storied history of government-funded education.
For many years, the funding of higher education was closely linked to politics and economics. From 1933 to 1944, Congress funded a work-study program as part of the FDR's New Deal that helped more than 700,000 pay for school. The program was halted during the Second World War after Congress decided that the economy was strong enough that cash-strapped students could find part-time jobs. But the next year, the G.I. Bill was implemented, which helped almost half of the country's 16 million veterans go to school.
The next major step was the National Defense Education Act of 1958 that was prompted, in part, by Cold War concerns, especially the Soviet Union's launch of Sputnik. It was followed by President Lyndon Johnson's Higher Education Act of 1965, which married together three kinds of financial instruments that had already been tested: grants, loans, and work-study programs. Johnson's piece of legislation is "still the cornerstone of federal financial aid policy," Loss said.
However, now the federal role in financial aid has come under serious attack, and as Loss said, new questions are being asked now that the system appears to be bursting at the seams. During the Republican primaries leading up to the 2012 presidential campaign, candidates including Rep. Michele Bachmann and Texas Governor Rick Perry both said they wanted to abolish the Education Department, which has had sole oversight over federal student loans since 2010.
But in reality, the fight over higher education is more focused. On July 1, the interest rates on federally subsidized Stafford student loans will increase from 3.4 percent to 6.8 percent. This change could add an additional thousand dollars to what 9 million borrowers will pay over the life of their loans. One thousand dollars may not seem like much, but experts say that it could prompt students to put off college or give up on the it entirely. The added costs would also hurt recent graduates struggling to pay back what they borrowed amidst the still-weak job market.
President Barack Obama has urged Congress to confront institutions of higher education by making eligibility for federal student aid contingent on providing a quality and affordable education. His proposal to adjust student loans would set a new rate each year, but keep the rate fixed for the life of the loan. Under his scheme, rates would be tied to the 10-year Treasury rate, plus 0.93 percentage points on subsidized Stafford loans, 2.93 percentage points on unsubsidized Stafford Loans, and 3.93 percentage points on PLUS loans for parents. There would be no cap on the rates, but borrowers could tie their repayments to their income and see their debt forgiven after 20 years of timely payments.
Republican Rep. John Kline of Minnesota, the chairman of the House Committee on Education and the Workforce, has a rival proposal. Kline's plan would combine the subsidized and unsubsidized Stafford loans into one loan and set the rate at that of the 10-year Treasury Note plus 2.5 percentage points. The rate on PLUS loans would be equal to the 10-year Treasury Note plus 4.5 percentage points. He would set caps at 8.5 percent for the Stafford loan and 10.5 percent for the PLUS.
Either way, both plans would make borrowing to pay for college more expensive than it is today.
Follow Meghan on Twitter @MFoley_WSCS
Don't Miss: Existing-Home Sales Hit Highest Level Since November 2009.