Is Your Retirement Becoming More Conservative?
More than five years ago, the stock market peaked and took a plunge into the abyss that will haunt investors for years to come. Even though stocks have clawed their way back to fresh all-time nominal highs, retirement planning is taking on a more conservative approach.
The days of getting rich fast and retiring early are long gone for the majority of Americans. Today, a whopping 88 percent of pre-retirees and retirees say their financial goal is simply "saving enough to have financial peace of mind," according to a new study from Bank of America's Merrill Lynch. Only 12 percent would like to "accumulate as much wealth as possible."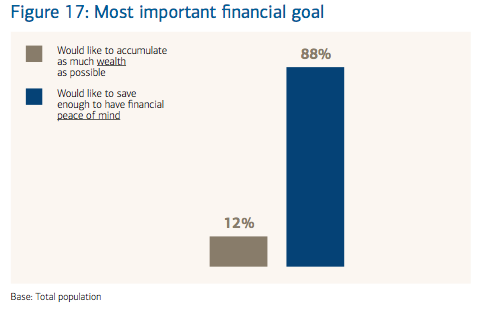 The study was completed earlier this year in partnership with Age Wave, a leader in understanding the aging population. More than 6,300 respondents aged 45 and older were polled.
The wide difference is likely the result of the worst financial crisis since the Great Depression. The dangers of aggressive investment strategies are firmly planted in the minds of Americans, with events like the infamous Flash Crash highlighting technological and regulatory shortfalls.
An increase in life expectancy is also changing how people save and prepare for retirement. A longer life is leading to more concerns about outliving savings. Seventy percent of men and 68 percent of women said serious health problems are their biggest concern, while running out of money came in second.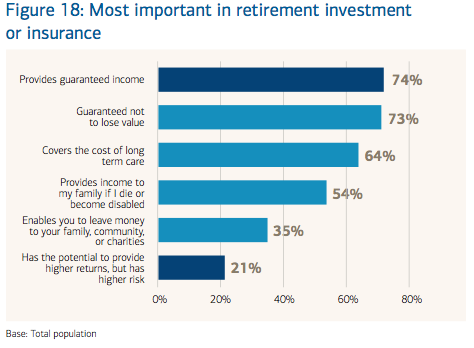 Many pre-retirees and retirees in the study reveal they are seeking out more conservative financial strategies. For example, people aged 45 and older now say having guaranteed income and protecting assets are almost four times more important than achieving higher-risk returns. Sixty-four percent are focused on the cost of long-term care. Only 35 percent of people are concerned with leaving money to family members, communities, or charities.
Merrill Lynch's findings echo a study released by Fidelity earlier this year. The investment firm reports that the recent crisis caused many investors to change their habits and take more responsibility for their own financial situation. In fact, 42 percent of those polled said they increased their emergency fund, while 49 percent have decreased their personal debt load.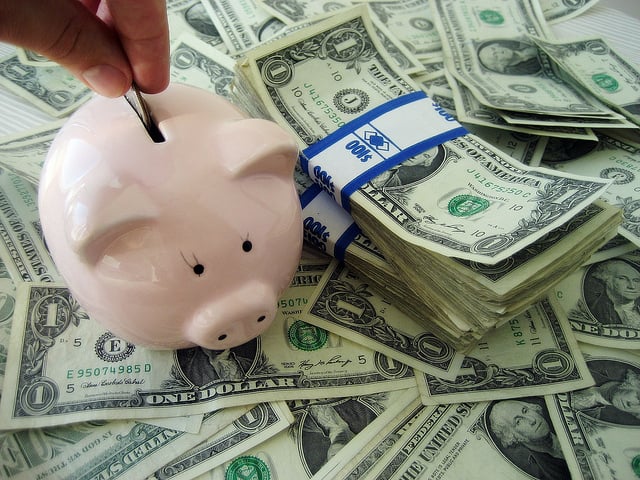 "Emerging from the depths of the crisis, many investors found resolve and started taking control of their personal economy," said Kathleen Murphy, president of Personal Investing at Fidelity Investments. "Whether it was increasing contribution rates to a 401k or IRA, adjusting asset allocation or increasing the frequency of financial discussions with family, the silver lining of this crisis is that it spurred investors to reassess and take action to improve their finances. We have seen this firsthand with seminar attendance at our local branches nearly doubling since 2007."
Here's how the market traded Wednesday: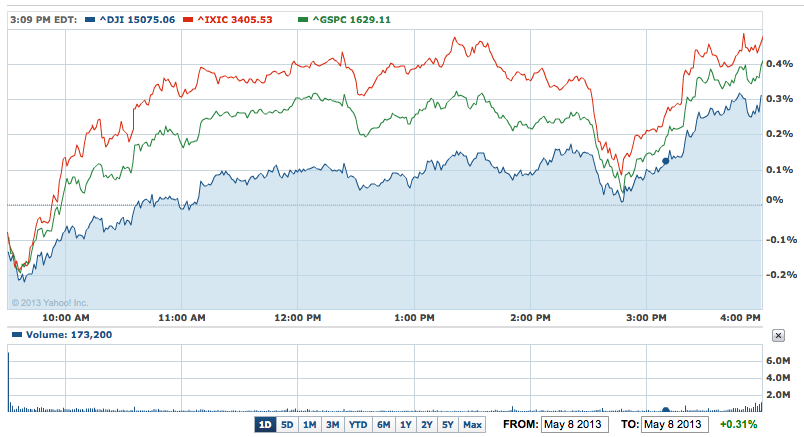 Don't Miss: Time for Americans to Rethink Retirement?
You can follow Eric on Twitter (@Mr_Eric_WSCS) for the latest industry news.