J.C. Penney: The Cash That Ron Johnson Bled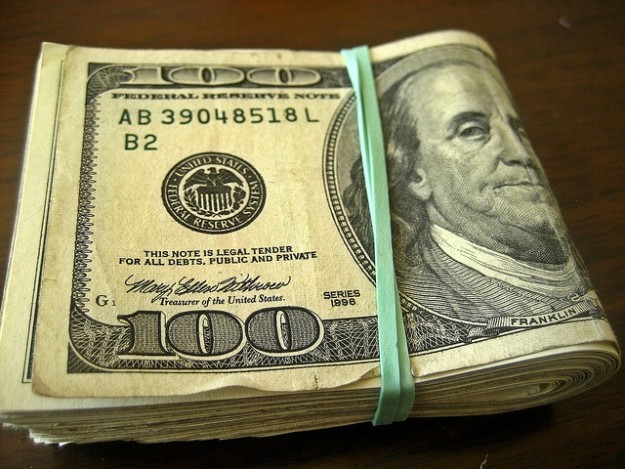 In April, Ron Johnson's tenure as J.C. Penney's (NYSE:JCP) chief executive officer came to a close. Alongside his name in the history books will be the grim set of numbers that characterized the company's recent operations: the 25 percent plunge in revenues, the 50 percent decline in stock price, the 13 percent drop in customer traffic, and the $170 million spent to install Johnson and his top three executives.
That last cost has often been overlooked, getting lost in the wave of criticism that Johnson's turnaround efforts garnered.
In order to steer J.C. Penney away from its image as a discounter, the former CEO believed that the department-store chain needed offer consumers more upscale products rather than the company's traditional private labels that were created in-house, even though these items create a much more profitable business with higher margins. He transformed the company's pricing structure so that it reflected "everyday low prices" and launched a plan to organize the retailer's floor space into a cluster of small boutiques in an attempt to revitalize the company's business.
But the proof is the numbers; the $170 million spent on the executives only resulted in a worse financial situation.
Filings made with the U.S. Securities and Exchange Commission showed that the sum covered cash payments and restricted stock offerings to the four executives plus outgoing Chief Executive Officer Myron Ullman, who has since replaced his successor. The $170 million did not even include salaries or incentive pay. After less than a year and a half, Johnson and his leadership team were gone, and Myron Ullman once again assumed the leadership role. Even on their way out, several of the executives were handed some extra cash — including Chief Operating Officer Michael Kramer who pocketed $2.1 million upon his April 17 departure.
In total, the management transition cost approximately $236 million, as Johnson recruited executives from Target (NYSE:TGT), Apple (NYSE:APPL), and Abercrombie & Fitch (NYSE:ANF) to revamp the department store chain. The hiring of Michael Francis as the company's market chief most significantly demonstrates the lengths the company went to attract talent. To convince him to leave Target, where he helped pioneer the "cheap chic" design motif with Johnson, J.C. Penney offered him 12 million in cash and $32 million in restricted stock in November 2011. However, even as the retailer dumped money into advertising, sales fell. Francis was fired in June, receiving a $4.3 million termination payment on his way out.
Of course, hiring Johnson cost J.C. Penney the most; he was offered $52.7 million in restricted stock in November 2011 — to compensate for the financial benefits he left behind at Apple — and an annual salary of $1 million. Because he did not sign a termination agreement and voluntarily resigned, he will receive unpaid salary and vacation as well as the money in a company retirement account, according to proxy statement filed on April 2.
"This is a story of how just tossing money at management doesn't guarantee success," Steven Hall, managing director and founder of his eponymous executive-compensation consulting firm, told Bloomberg. Several notable CEOs accept salaries of just $1 to prove that point, following a tradition set by Chrysler's CEO Lee Iacocca in 1978, who developed the concept of having a chief executive's pay directly linked to the success of the company.
From the numbers, it is clear that Johnson's turnaround efforts created more problems for the company; increasing its losses and its restructuring costs, which included the recruitment spending, helped devastate the company's balance sheet. But Ullman has already begun to rectify problem, spending his first few weeks back in the top position raising cash.
However, other struggling retailers have employed similar signing bonuses to attract executives. RadioShack (NYSE:RSH) offered Joseph Magnacca $1 million and 500,000 shares of restricted stock worth about $1.6 million in February to become its CEO, and Ronald Boire was paid a $600,000 signing bonus to become chief merchandising officer of Sears (NASDAQ:SHLD).
Don't Miss: 5 Ways to Spend Your Tax Refund on Your Home.