JAKKs Pacific Has Finally Turned the Corner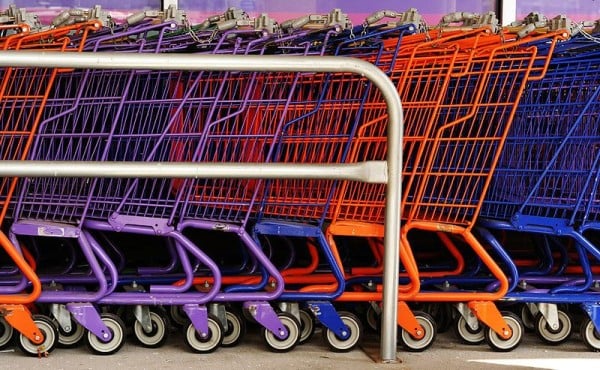 JAKKs Pacific (NASDAQ:JAKK) is a leading designer and marketer of toys and consumer products with a wide range of products that feature popular brands and children's toy licenses. The company, like other toy companies, has been struggling of late despite its large number of offerings to customers. JAKKS' diverse portfolio includes Action Figures, Electronics, Dolls, Dress-Up, Role Play, Halloween Costumes, Kids Furniture, Vehicles, Plush, Art Activity Kits, Seasonal Products, Infant/Pre-School, Construction Toys, Ride-On Vehicles, Wagons, Inflatable Environments and Tents, Impulse Toys and Pet Products. The company is an award-winning licensee of several hundred nationally and internationally known trademarks, including Nickelodeon, Warner Bros., Ultimate Fighting Championship, Hello Kitty, Graco, and Cabbage Patch Kids.
While the company is setting up nicely for the future, the stock has been anything but strong. It has been a target for bears for nearly two years and the stock has been decimated. However, there is evidence that JAKK is turning the corner, and in this article I will highlight the reasons why investors may want to consider coming back to JAKK to do some buying in the name.
Third-Quarter Started the Turn Around
After a dismal second-quarter that crushed shares, the third-quarter saw JAKK beat estimates on the top and bottom line. Sometimes it isn't enough, and shorts pounded JAKK shares into the ground during the fourth-quarter and recently over the last month. Was it fair? JAKK reported earnings of $1.11 per share in the third-quarter of 2013, beating expectations of $1.06 per share by 4.7 percent and the year-ago quarter earnings of $1.10 by 0.9 percent.
A better-than-expected top line performance and operating margin expansion pulled up earnings in the quarter. Revenue did decrease by nearly 1.2 percent year-over-year to $310.9 million in the third-quarter, but JAKK beat expectations of $298.0 million by 4.3 percent. Higher sales from role-playing, novelty, and seasonal toys were cited as top performers contributing to the beat. Gross margin in the quarter was 29.4 percent, down 140 percentage points year over year, mainly due to weak sales and higher costs. However, operating margin grew about 90 basis points.
Setting Up for an Epic Short Squeeze
JAKK is one of the most heavily shorted stocks I've seen in a while. It first came to my radar when I read a recent article about heavily shorted stocks. Just about a month ago, JAKK was trading at $7.00 a share with 43 percent of the float sold short. At the most recent reporting period, we learned that short interest has risen even further. The stock has now been knocked down to $5.50 a share at the time of this writing. According to ShortSqueeze.com, which tracks short interest, a whopping 7,341,000 shares are sold short, representing 49 percent of the float.
It isn't going to take much good news to drive this stock a lot higher, and in a short period of time. That's the thing about short squeezes — they feed on themselves, causing rapid spikes in prices. Given the dismal chart of JAKK (figure 1), but the improving fundamentals, I suspect this short squeeze to happen soon. The stock did start to move on some positive news in just the last few days, and that is a primary reason why I am compelled to argue that the stock is finally ready to rebound.
Figure 1. Share Price of JAKKs Pacific Over the Last Year
The First Piece of Good News in Quite Some Time
Just last week, we learned that Warner Bros. Studios (NYSE:TWX) has come to JAKK with a deal to create toys for the upcoming Godzilla movie. JAKK is expected to bring the iconic and legendary Godzilla to life with a line of large-scale figures and other toy products inspired by Warner Bros. and Legendary Pictures. This won't start helping JAKKs revenues until Q2 2014 when the much-anticipated Godzilla hits theaters. It is scheduled to premiere on May 16, 2014.
JAKKS is expected create a huge line of products for the film. Some toys will include an Ultimate Large Scale Godzilla Figure with 12 points of articulation and a length of over 43 inches, which will be one of the largest toys in Godzilla history, as well as a line of smaller action toys. JAKKS has the deal in place to manufacture, distribute, and market Godzilla toys and products with Warner Bros. This deal is a highlight among a decade long partnership, which also includes recent collaborations for Warner Bros. Pictures' and Legendary Pictures' Man of Steel and the Dark Knight Trilogy, properties also brought to life in JAKKS' Big Figures line which were huge revenue drivers. Jack McGrath, Chief Operating Officer at JAKK had this to say:
"We are excited to partner with Warner Bros. Consumer Products once again to bring this world-renowned iconic figure to life in our Big Figures line. We have extensive experience in the creation and marketing of large scale figures based on powerhouse film franchises and we expect this new line of even bigger figures to make a true contribution to the Godzilla legacy."
Upgraded Stock Rating
JAKK was recently upgraded by Zacks from an "underperform" rating to a "neutral" rating. The firm currently has a $6.75 target price on the stock. Zacks' price target suggests a potential upside of 22 percent from the company's current price of $5.50 per share.
Upcoming Q4 Earnings
The next catalyst for the stock — besides the likelihood of a short squeeze on further good news from the company — will be its earnings. It is tentatively scheduled to be released the week of February 17, 2014. Of late, traditional toy manufacturers like JAKK have been encountering sluggish sales due to children's preference for electronic toys and devices. The recent reports from Mattel (NASDAQ:MAT) and Hasbro (NASDAQ:HAS) left something to be desired. But JAKK had a decent line up for the holiday season, including a line of toys based on Disney's (NYSE:DIS) smash animated hit Frozen. That film was much more popular than anticipated, and as such, I expect sales of the toys based on the film to be strong.
JAKK has also recognized the shifting of children's preferences for electronic toys. Hence, management at JAKK has decided to shift focus to technology-driven toys, including the popular Mi World and several new Apps it has created which are available in Apple's (NASDAQ:AAPL) App store. All of these small examples indicate that JAKK is turning it around. The Q3 numbers were strong. Since both MAT and HAS were weak in their reports, nobody is expecting much from JAKK. However, an inline quarter or a possible beat could be the catalyst which sends shares much higher.
Conclusion
Shares of JAKK have been the victim of a vicious bear raid. Half of the float is sold short setting it up for an epic short squeeze on positive news. The company has faced fundamental issues of children having less desire to play with traditional toys. JAKK has properly responded by shifting to technology driven toys as well as apps. It also has a lucrative new deal in place with TWX Warner Bros for the Godzilla film, which I suspect will be a hit — particularly in Japan.
At $5.50 a share, the time has come for JAKK to be on investors radar. I think it is turning the corner and recommend it as a buy at current levels. Based on historic levels, past earnings/revenues, expectations for 2014, upcoming deals this year, including the agreement for Godzilla toys, coupled with the short interest in this stock, I set a conservative price target of $7.25 for this stock, representing 32 percent upside from current levels.
More From Wall St. Cheat Sheet: