National Debt: Problem Solved?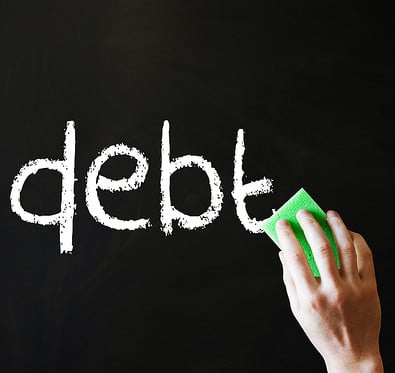 National debt is no longer growing out of control after two years of fierce debates in Washington. Now that the national debt is no longer a concern, everyone from President Obama to House Speaker John Boehner (R-Ohio) wants to take credit for these improvements.
However, a lot of the improvement is due to other factors than these budget debates. According to a Washington Post analysis, some of these factors include lower than expected healthcare costs and improvements in the economy.
The improvement in the budget has changed the debate about it as well. Now, Democrats are urging politicians see this as a victory and move on. Due to legislation that was passed by Republicans after they took control of the house in 2011, there should be significant savings for at least the rest of the decade.
However, in order for these savings to be realized, legislators have to adhere to caps on spending that both sides admit is probably unrealistic. Furthermore, legislators have done nothing to address Social Security and Medicare's finances. These programs account for more than a third of federal spending, so they alone are expected to cause the debt to skyrocket when the baby boom generation retires this decade.
Robert Bixby, executive director of the bipartisan Concord Coalition said that "The deficit is getting better, but it's not a result of any hard choices Congress made." There is a definite focus on celebrating this victory, which may detract from dealing with other problems.
Although the sense of urgency may be gone for the moment, that does not mean the problem is solved. Center for American Progress has urged legislators to take the opportunity to rethink the debt problem. In a report the think tank stated,  "No more pretending that the sky is falling. No more rash actions to cut the deficit without regard for real-world impacts. No more calls for an ever-elusive grand bargain."
A number of suggestions for the future have been proposed. For instance, President Obama has proposed replacing the 10-year sequestration plan with structural reforms and additional taxes on the rich to help afford Social Security and Medicare in the long run.
There is still plenty of work to be done advocates of deficit reduction say. Maya MacGuineas, president of the bipartisan Committee for a Responsible Federal Budget says that "[t]here's no need to have additional deficit reduction in the very short term. But you just can't say you got the job half done so you should quit in the middle."
The national deft escalated after the global recession in 2007, and economic stimulus plans have added to the deficit. Spending cuts were finally adopted, but Republicans are already struggling with the cuts. They are trying to push the burden of some of the spending cuts away from defense and onto domestic programs.
Congress may be able to make the sequester work until 2021, but then they will have to deal with increased costs for various social programs. Because the urgency of the debt problem has decreased, at least for a while, interest in the debate has decreased, but the problem is far from solved.
Don't Miss: Is Money Still a Taboo Topic for Couples?