Outlook: Amazon Prime Faces Headwinds After Net Neutrality Ruling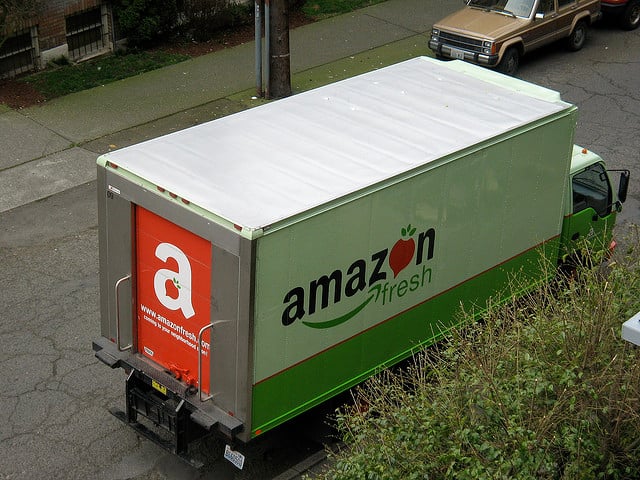 Q4:13 revenue missed from lower-than-expected electronics and other general merchandise sales and foreign exchange headwinds. Revenue was $25.6 billion, compared with our estimate of $26.0 billion and the consensus estimate of $26.1 billion. GAAP EPS was $0.51, compared with our estimate of $0.81, and the consensus estimate of $0.66. The company provided Q1:14 guidance for net sales of $18.2 – $19.9 billion and operating income of $(200) – $200 million.
Amazon (NASDAQ:AMZN) had its best-ever holiday season in 2013. Amazon set records in several areas, including a record number of Amazon Prime items shipped worldwide on Amazon's peak shipping day, record Cyber Monday weekend sales of Kindle Fire tablets and Kindle e-readers, and a record 36.8 million items ordered worldwide on Cyber Monday. The company suspended accepting Prime members during the holiday because it couldn't process orders quickly enough, and common carriers had trouble delivering orders on time due to unforeseen demand.
We believe Amazon will consider raising the price of Prime membership by $20 – $40 annually to offset increased usage of Prime and higher fuel costs. We estimate that there are 25 million Prime members; the proposed increase would add roughly $500 million to $1 billion to revenue and operating profit, as it would require no additional expense. We think attrition in Prime members from a price increase would be minimal, but have not yet included an increase in our model.
We view the recent net Neutrality Ruling as a potential cost headwind for Amazon's Prime Instant Video service. We think Amazon may see its users throttled by ISPs unless users or Amazon itself pay for unrestricted delivery. Thus, we are lowering our FY:14 revenue estimate to $89.7 billion from $91.5 billion, and lowering our EPS estimate to $1.07 from $2.91. The company appears committed to reinvesting all but a small profit in its future growth.
We are maintaining our NEUTRAL rating and $330 price target. Our PT reflects a P/E multiple of 50x our hypothetical FY:19 EPS of $8.38, discounted back five years. Our rating is based on our assessment that Amazon is unlikely to provide investors with a strategy road map. While recent announcements have given us increased visibility into Amazon's revenue growth, we are not convinced that the company will share sufficient details about spending plans to allow us to accurately model profit growth, and it may take time before EPS grows sufficiently to justify its share price.
Michael Pachter is an analyst at Wedbush Securities. 
More From Wall St. Cheat Sheet: