Outlook: GameStop Avoids Industry Game Over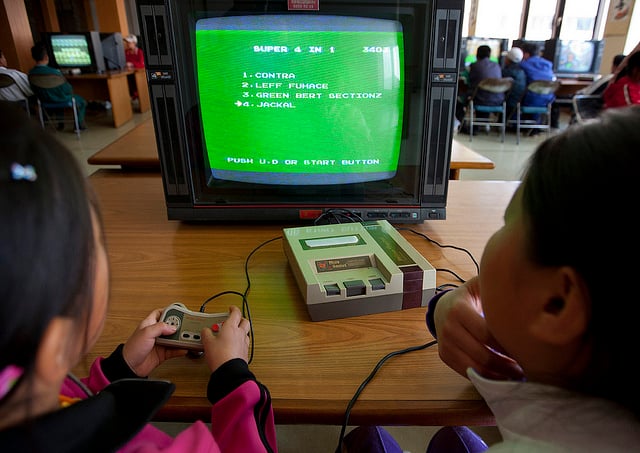 Sony (NYSE:SNE) issued a press release this morning updating sales figures for the PS4, which launched in the U.S. and Canada on November 15, and in Europe, Australia, and Latin America on November 29. According to the release, cumulative sell-through for the PS4 has exceeded 2.1 million units as of December 1, with 1.4 million sold in North America and 700,000 sold through in the rest of the world. Sony's figures are entirely consistent with our forecasts to date. We estimated that Sony commenced manufacturing of the PS4 on September 1, and that it has committed capacity that allows it to manufacture 1 million PS4s per month.
Further, we believe that 1.75 to 2 million consoles were shipped and delivered to retail as of November 15, and another 500,000 shipped and delivered as of December 1, reflecting a two or three week lag between manufacturing and delivery at retail. Our calculations reflect our belief that 2.25 to 2.5 million consoles were delivered to retail as of December 1, and Sony's report of sell-through in excess of 2.1 million units is entirely consistent with our estimates.
Sony shipped PS4s only to North America, several countries in Europe, and a handful of countries in Australasia and Latin America. We believe that 55 percent of all consoles shipped were delivered to North America, so the 1.4 million sold through in that region is again entirely consistent with our forecast. We expect Sony to continue to ship 1 million consoles per month, so as of the end of January, we believe Sony will have manufactured a cumulative 5 million consoles and will have shipped 4.25 to 4.5 million. We expect the 55 percent allocation to North America to continue through January, and then revert to a more normalized 40 percent of units once Sony launches in Japan and other countries. We think that Microsoft (NASDAQ:MSFT) is on a similar production schedule, with similar allocations to North America.
We continue to expect GameStop to compete favorably for 50 percent of units shipped to North America through the end of December, and to revert to its more customary 30 percent allocation thereafter. This suggests that GameStop could receive an allocation of 1.1 million of each console through its fiscal year end, plus another 200,000 to 300,000 units of each in Europe. Sony's press release reinforces our belief that GameStop is set up for a comp above the range of guidance (+2 percent to +9 percent) for the January quarter.
Separately, we noted that the pricing at GameStop for EA's (NASDAQ:EA) Battlefield 4 game returned to full price ($59.99) on the PS3 and Xbox 360 after having been discounted to $39.99 for much of Black Friday through Cyber Monday. Yesterday, we noted that the discounting was similar to what we saw two years ago for Battlefield 3, and we expressed some concern that EA was worried about its sales for the quarter. Given that pricing has reverted to normal, we are no longer concerned about EA's quarter.
We are maintaining our OUTPERFORM rating and our 12-month price target of $60. Our PT is based on 14.5x our FY:14 EPS estimate of $4.15. Although many quality retailers trade at 20x EPS, GME faces headwinds from the transition to digital downloads. Risks to attainment of our share price target include changes to game release timing, the effects of competition, supply of video game products, macroeconomic factors, and slower-than-expected consumer demand for video game hardware and software.
Michael Pachter is an analyst at Wedbush Securities. 
Don't Miss: Paul Walker: 7 Movies for Remembering the Actor.