Poll: Most People Lack Basic Understanding of a Budget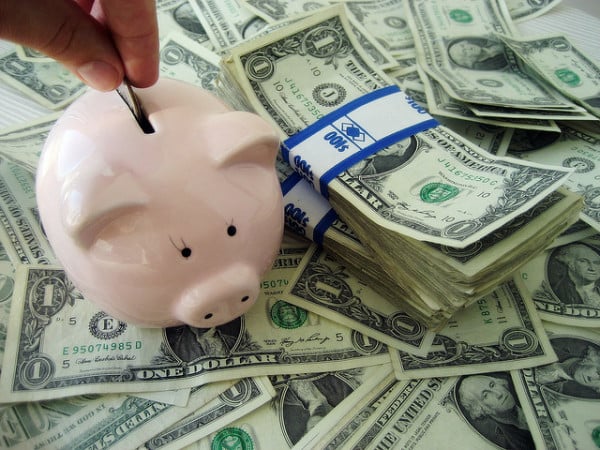 Americans are widely known for being poor savers, as consumer spending accounts for more than two-thirds of the overall economy. Stagnant wages and higher living expenses are partly responsible, but many people may not be saving money because they lack a basic understanding of a budget.
Budgeting often comes with a negative connotation. A recent poll conducted by the National Foundation for Credit Counseling found that 57 percent of respondents misunderstood the purpose of a budget. Instead of viewing a budget as a responsible way to identify financial waste, people consider it a restriction on their spending.
"A budget actually provides the structure through which a person can be in charge of his or her spending, directing the dollars to their best use," said Gail Cunningham, a spokeswoman for the NFCC. "Spending should be a reflection of a person's priorities, but without a plan, the priorities often get pushed aside in favor of the tyranny of the urgent."
On the positive side, 47 percent of those polled said a monthly budget is a way to spend money as chosen.
While some people may be afraid to confront their monthly expenses, there are numerous benefits to creating a budget. The NFCC names the following positives:
Creates a thoughtful awareness of spending
Relieves financial stress
Increases financial security
Helps structure a plan for the future
Allows planning for large purchases
Assists in meeting financial goals
Frees up money to designate for savings
Uncovers money available to invest
Allows preparation for emergencies
Avoids late payments through scheduling timely payments
Finds hidden money for debt repayment
Potentially raises the credit score
"It's a shame that budgeting has a negative connotation," Cunningham said. "Everyone needs a spending plan, but when times are tough, a budget is even more critical. When every penny counts, it's important to count every penny."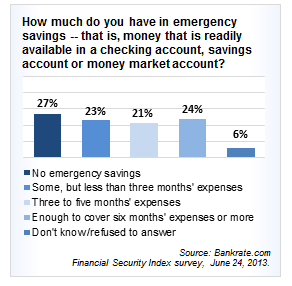 According to a recent survey from Bankrate.com, only 24 percent of Americans have enough money set aside to cover expenses for half a year. Even worse, 50 percent of people polled do not have enough savings to last for three months, while 27 percent have no emergency savings at all. Twenty-three percent said they had some savings but less than three months' expenses.
Financial advisers often advocate an emergency savings fund of around eight to 12 months. The simple reason for this is that it takes the average unemployed person about 36 weeks to find a new job. That is below the high of 41 weeks seen in recent years, but well above historical standards of 10 to 20 weeks.
Follow Eric on Twitter (@Mr_Eric_WSCS)
Don't Miss: Is Central Bank Experimentation Key to Averting the Next Crisis?