President's Defense: Obamacare Is Not a Train Wreck
Signing the Patient Protection and Affordable Care Act into law in March of 2010 has become one of the most controversial acts in Barack Obama's presidency: the legislation has been challenged in the U.S. Supreme Court; recent polls have shown that close to half of all Americans are unsure whether Obamacare is still law; and political opposition has described its implementation as slow and messy. In fact, in a press conference Tuesday, a reporter asked President Obama to explain some of the Democratic opposition that has surfaced recently.
Max Baucus — the Democratic chairman of the Senate's Finance Committee and a key architect of the healthcare reform law — told Health and Human Services Secretary Kathleen Sebelius at a hearing last month that he is concerned that the implementation of the Obama administration's signature healthcare law will be a "train wreck". He said he fears that Americans will not understand how the law will work.
The reporter, referencing this incident, asked the president why Democrats have been "whispering nervousness about the implementation" of the legislation and indicating that it may have a negative effect on their 2014 political campaigns. "Why does Senator Baucus, somebody who extensively helped write your bill, believe that this is going to be a train wreck?" he asked. "And why do you believe he's wrong?"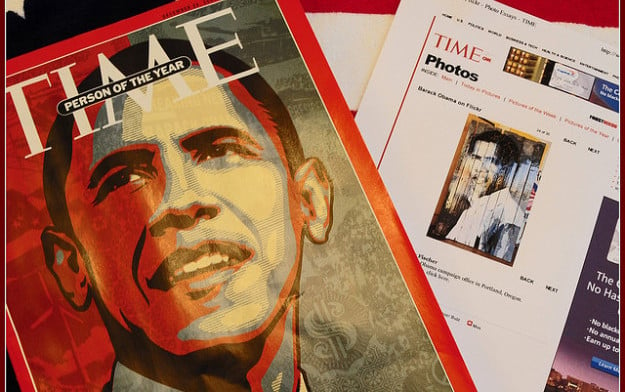 "I think that any time you're implementing something big, there is going to be people who are nervous and anxious about is it going to get done until it's actually done," Obama began.
He proceeded to make several key points. First, the president asserted that the legislation had already been fully tested; it passed the Supreme Court's assessment, it went through efforts to repeal it, and a large portion of it has even already been implemented. Most Americans with insurance — approximately 85 percent to 90 percent of the population by his count — have already reaped many benefits. Their insurance is much more secure, argued the president.
According to his argument, the problems with implementation only relate to the aspects of Obamacare meant to directly help the roughly 30 million Americans without insurance: the health insurance exchanges. As the central market mechanism in the legislation, these online marketplaces — or healthcare superstores — were designed to give individuals the same collective market power as large corporations enjoy, and enable them to bargain for lower premiums.
For such a system to operate effectively, the exchanges must offer a range of competitive products, but Obamacare left it up to the states to build their own markets, which could prove problematic. However, the administration has made efforts to reduce complications by decreasing the application from 21 pages to just 3 for a single individual.
"That's it," he said, regarding exchanges. "I mean, that's what's left to implement because the other stuff's been implemented and it's working fine."
The challenge is to set up the market-based system, which is a "complicated business," according to Obama. The difficulties have stemmed from the fact that system has to be implemented on a nationwide level at a relatively fast speed. Congress's attempts to block implementation or not adequately fund it have only made those hurdles all the more difficult to overcome, he said.
"But I think the main message I want to give to the American people here is despite all the hue and cry and, you know, sky-is-falling predictions about this stuff, if you've already got health insurance, then that part of "Obamacare" that affects you, it's pretty much already in place," Obama said.
It is still a big undertaking, he noted in conclusion, admitting there will still be bumps and gliches. But "that's pretty much true of every government program that's ever been set up," Obama added.