Virginia Mines' Royalty Agreement With Goldcorp Sends Shares Soaring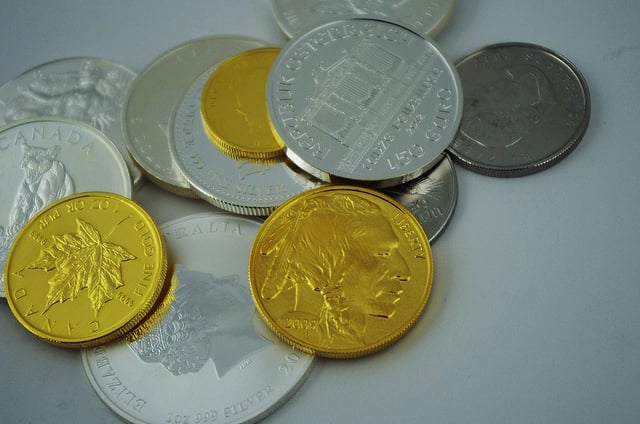 While most gold stocks have performed terribly over the past couple of years Virginia Mines (VGMNF.PK) has been hitting all time highs. In fact, compared to its peers in the junior gold mining space the company's shares have nearly tripled. Despite the fact that this goes against the common adage — "buy low, sell high" — I think gold bulls should put this stock on their radars.
Investors have been bidding up shares of Virginia Mines because they are anticipating that the company will see a significant amount of income beginning at the end of 2014 from its royalty agreement with Goldcorp (NYSE:GG) on its large Eleonore property. While the royalty itself doesn't justify the company's $406 million valuation, investors the company will be able to use its royalty cash-flow in order to explore its extensive 5,600 square kilometers of land throughout Canada.
This makes Virginia Mines unique amongst mining companies.  Basically, what investors are getting amounts to half of a royalty company and half of an exploration company with the former funding the latter's operations. While exploration success is not a guarantee, we do know that unlike many exploration companies, Virginia Mines will not have to issue stock in order to fund its operation.  This makes it a particularly appealing speculation stock.
The Eleonore Royalty
The Eleonore project in James Bay, Canada is a huge mine owned by Goldcorp. Goldcorp bought the property from Virginia Mines for a royalty agreement that entitles Virginia Mines to a portion of the gold produced there. The portion of gold depends on how much Goldcorp has already produced. It starts at 2.2 percent but as total production climes the royalty increases 0.25 percent for each million ounces mined, stopping at 3.5 percent.
The Eleonore project is huge. It has an estimated 7.7 million ounces of gold. Production is expected to be somewhere between 300,000 ounces per year and 600,000 ounces per year. Goldcorp's formal production estimate is for the lower end of the range, but the company is updating its mine plan and it is predicting that it will be able to produce closer to 600,000 ounces per year. This will generate a lot of cash-flow for Virginia Mines — around $280 million over 13 years. But this is still significantly less than the company's current valuation.
Investors are confident that the new mine plan — which should come out during this quarter — will not only show an increase in the amount of annual gold production, but that it will show an increase in the mine's total amount of gold.  This means that Virginia Mine's expected cash-flow will likely be higher than the current mine plan suggests.
Given the fact that production is slated to begin at Eleonore later this year, and given the fact that investors are confident that the new mine plan will show a much larger gold resource than 7.7 million, we can see why investors have been bidding up the shares over the past year in the face of a falling gold price.
Is the market correct in re-rating Virginia Mines vis-à-vis its peers? No doubt Virginia Mines is a great company, but I think it is likely that expectations have gotten ahead of reality. Next month's new mine plan release has to be stellar to justify the current valuation of Virginia shares, and unless Goldcorp delivers, Virginia Mines' shares are likely to fall. This should provide long-term investors with an excellent buying opportunity.
More From Wall St. Cheat Sheet: