Wal-Mart Mess: Can the Corporate Claw Reign in Bad Behavior?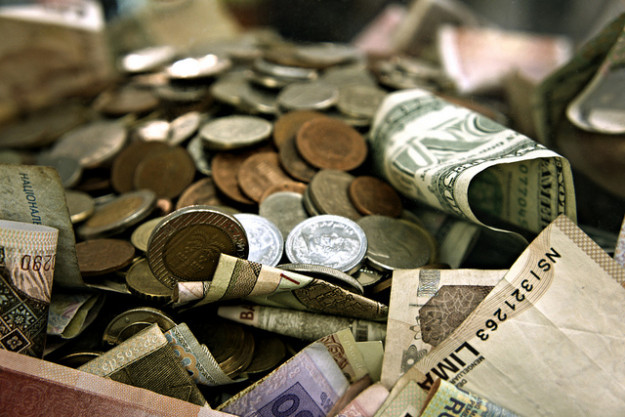 Bribery allegations against Wal-Mart (NYSE:WMT) first materialized after The New York Times published two reports last year that detailed the the financial incentives given to Mexican officials by the company's affiliate, Wal-Mart de Mexico. One of the largest was a $52,000 bribe paid to change a zoning map so that the retailer could open a store located near ancient pyramids in Teotihuacan. Wal-Mart executives, including Chief Executive Officer Mike Duke, stated publicly that they knew nothing of the bribery allegation, but documents — including several emails — released by congressional Democrats showed otherwise.
Now, shareholders want to make sure that the company is holding senior management accountable. That is why a group of global investment and pension funds led by the United Auto Workers Retiree Medical Benefits Trust have filed an official proposal requesting that Wal-Mart disclose whether any pay has been reclaimed from the executives responsible for costly misconduct. The motion will go to a vote at annual shareholder meeting on June 7.
Unsurprisingly, Wal-Mart has said that it has policies in place that claw back pay from employees who engage in misconduct, but it has not said whether any action has been taken in the bribery case.
At the very center of this controversy is the idea that top executives should be held more accountable for conduct that violates the company's code of ethics. Policies aimed at recovering or cancelling compensation to an executive found to have acted inappropriately are much more important to corporate governance than they were before the financial crisis of 2008. During that time, it became apparent that bankers had generated enormous short-term profits on trades that eventually pushed financial institutions to the point of insolvency, requiring government bailouts to prevent total collapse. Most large companies now have similar policies in place, with the hope being that employees will not aim for risky short-term gains if a portion of their income — both past and future — is at stake.
Wal-Mart adopted one of these clawback policies more than a decade ago, and, it is one of the most rigorous policies in corporate America because it allows for compensation to be forfeited or recaptured for any action that violates company standards. The problem, as identified by an opinion piece published in Bloomberg, is that Wal-Mart does not disclose to shareholders whether the board of directors has actually enforced the policy.
When investors to not have access to this information, these policies lose a degree of effectiveness. In fact, that lack of disclosure could be interpreted by employees as indifference to unethical actions on the part of management.
It could be argued that the federal law mandating that companies disclose pay for certain senior executives encompasses reclaimed compensation as well, but, for large multinationals with hundreds of thousands of employees, that leaves a lot of room for questionable actions to go unreported. Investors clearly want greater disclosure; in reclaiming pay from the employees responsible for the London Whale trading losses,
JPMorgan  Chase (NYSE:JPM) was able to avoid further losses on the stock chart and put to rest calls for Chief Executive Jamie Dimon's resignation.
So far, Wal-Mart has shelled out more than $200 million on corporate investigations, with the expectation that further costs will materialize in the future.
Follow Meghan on Twitter @MFoley_WSCS
Don't Miss: Pepsi Negotiating to Buy SodaStream? False.