What Do Increasing Bond Rates Mean for Mortgages?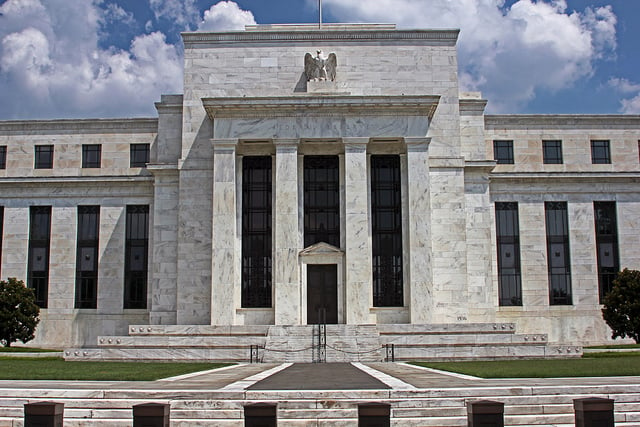 30-year bonds have joined the 10-year treasury note in finding their swagger again, pushing upwards towards a high not seen since March of  last year.
The bonds reached 4.46 percent today, as markets continue to struggle with the correct interpretation of Ben Bernanke's remarks about the future of quantitative easing. According to Freddie Mac, rates have been on an upward trend since May, and at this time last year, the rate was 3.66 percent.
Housing continues to be a concern on the overall economic picture, since while interest rates are moving up, the effect on home purchases has been negative. Frank E. Nothaft, Freddie Mac vice president and chief economist, pointed this feature of higher interest rates out in a statement, noting, " Higher mortgage rates may dampen some housing market activity but the effect will be muted by the high level of buyer affordability, and home sales should remain strong."
In some areas of the country it certainly is a buyer's market, with houses being undervalued in many circumstances. However, in other parts of the country, notably Phoenix and San Francisco, housing prices have made dramatic gains, and as those areas experience substantial price increases, higher mortgage rates will make it less lucrative to enter the market.
Mortgage applications have already fallen 3 percent since last week, and following the Fed's announcement of QE, refinancing applications fell 5 percent as well. Refinancing applications are down more than 30 percent since the start of May.
However, Fed officials have been pushing back against all the panic in the markets due to the end of QE, as Narayana Kocherlakota, president of the Minneapolis Fed, said that the central bank needs to communicate better, and William Dudley of the New York fed simply assured markets he foresaw continued easing if economic conditions remained less than desirable.
However, Richard Fisher from the Dallas Fed might construe this sort of talk as letting the market bully the Fed. While he advocates ending easing responsibly now, Fisher has long been hawkish of Bernanke's policy, and Fisher claims the Fed should not back down when the markets attempt to bully them into getting what they want.
In comparing the markets to "feral hogs," Fisher said that, "Markets tend to test things. We haven't forgotten what happened to the Bank of England. I don't think anyone can break the Fed… but I do believe that big money does organize itself somewhat like feral hogs. If they detect a weakness or a bad scent, they'll go after it."
Fisher was referring to when George Soros 'broke the Bank of England' in 1992 by short selling the pound. The central bank was then reluctant to raise interest rates and float their currency.
Don't Miss: The Housing Recovery Reaches a New Record.