'Dancing with the Stars': The Big-Name Celebrities Who Refused to Appear
The dancing competition celebrates a long run on TV, partially due to the show's operational secrets. One example: Dancing with the Stars keeps a list of celebrities who they want to come on the show. They ask most of these stars to join every season. Of course, this leads to a lot of rejection, but some celebs eventually cave and participate.
Which stars have stayed strong with a big N-O? Here are the fan-favorite celebrities who refuse to appear on Dancing with the Stars. One big-name reality star made her opinion on DWTS extremely clear (page 9.)
1. Jamie Lee Curtis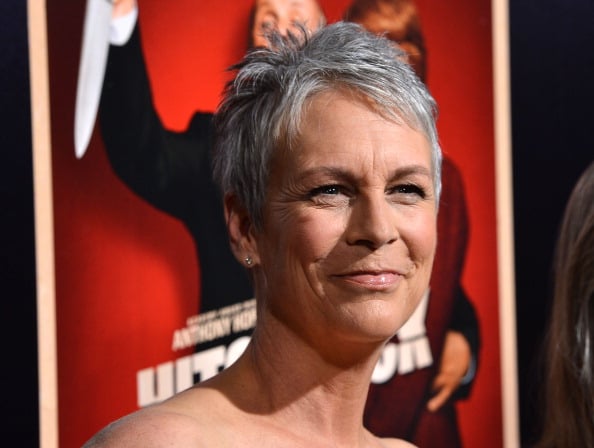 The actress has been in the crowd to watch the show live, so she's definitely a fan. However, when she was asked if she would put on her dancing shoes, she said no. "They've knocked," she said according to NBC Los Angeles. "No one was home."
Next: After a public loss, this political figure didn't want to risk another.
2. Ann Romney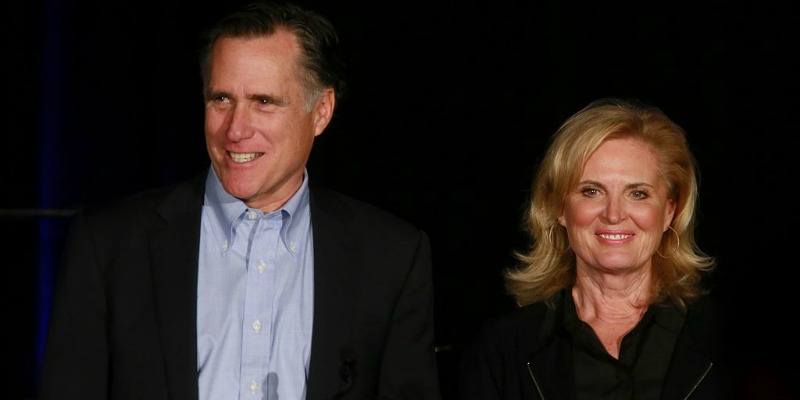 The wife of former GOP presidential candidate was also asked to join the cast after her husband lost the election. She explained why she declined. "I don't think I have the stamina," Ann Romney confessed in an interview with SiriusXM's Julie Mason. "I know what would happen — two weeks in, I'll be flat on my back."
Next: This athlete only uses his feet to pedal.

3. Lance Armstrong
The show likes to jump on celebrities who have just experienced a scandal. After the cyclist admitted to doping in an interview with Oprah, the show gave him a $550,000 offer. But he swiftly declined, according to Entertainment Weekly.
Next: Would you watch the 42nd president on the dance floor?

4. Bill Clinton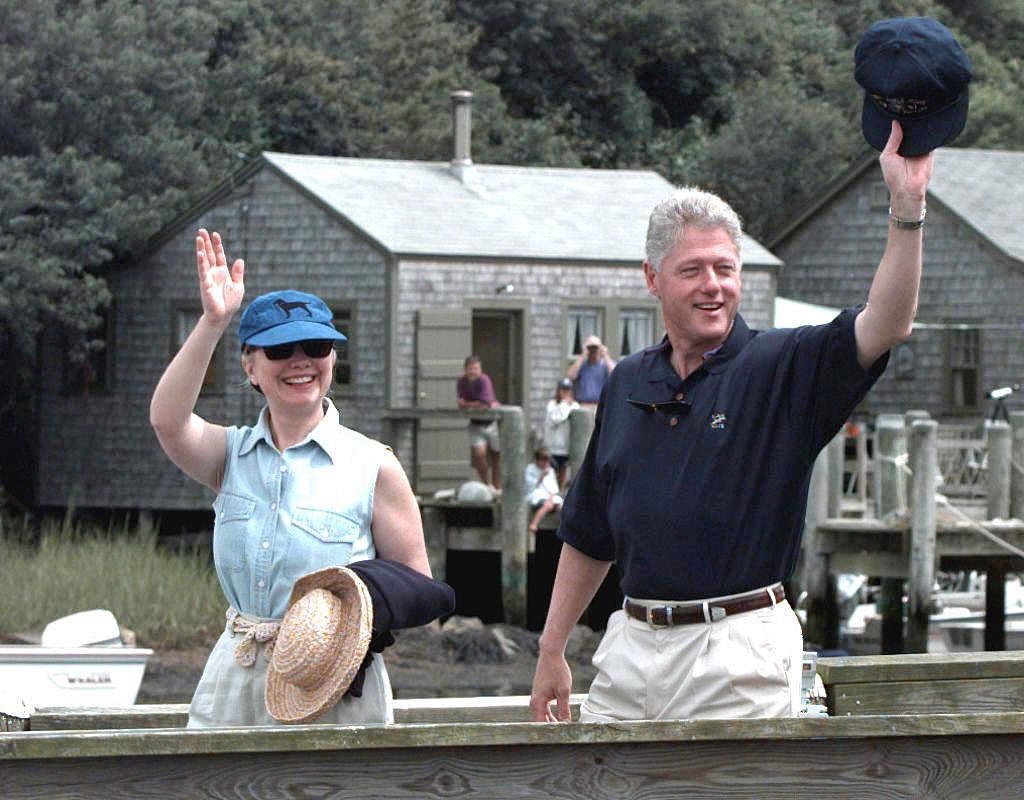 The former president is a favorite when it comes to the show; they ask him to join pretty much every season. But Bill Clinton gave an interesting reason to turn them down. "I told them I didn't have the time to train for it," he said on The Rachael Ray Show. "You know you actually go out there and train — you really work at it."
But his wife encouraged him to learn anyway. "Just last night Hillary said to me, 'You know, when I'm not secretary of state anymore, we should go take dancing lessons.' So we'll start with the tango."
Next: She's out of prison but still not interested.
5. Martha Stewart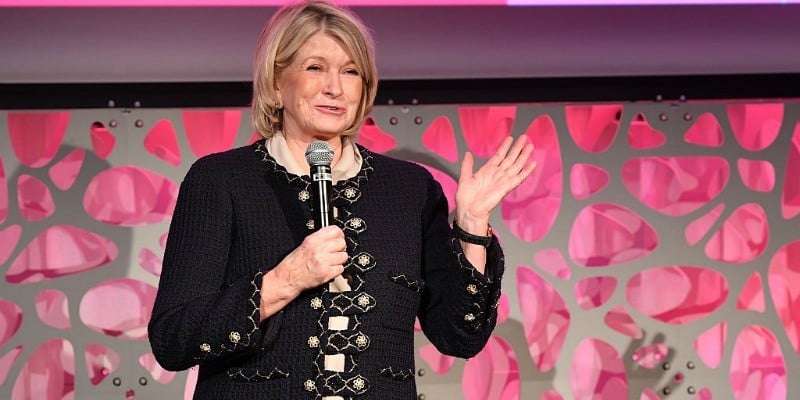 The business mogul isn't opposed to trying new things. After all, Martha Stewart now has a cooking show with Snoop Dogg. But it doesn't look like she has any interest in dancing. According to US Weekly, producers asked her to join the Season 18 cast, but the craft queen turned it down.
Next: G.I. Jane is proof that this movie star invests in her commitments.
6. Demi Moore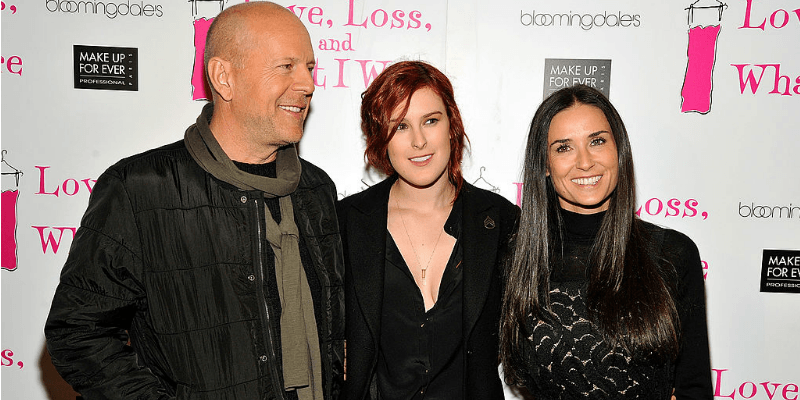 The mother was happy for her oldest daughter, Rumer, when she won the mirror ball trophy. Both Demi Moore and Bruce Willis supported Rumer by going to the shows to watch her perform.
So it makes sense that the producers would try to convince one of them to take a shot at winning themselves. Moore was offered a spot on Season 21, according to Closer Weekly, but turned it down with little consideration.
Next: There's still a chance this Home Improvement star will improve his dance skills.
7. Tim Allen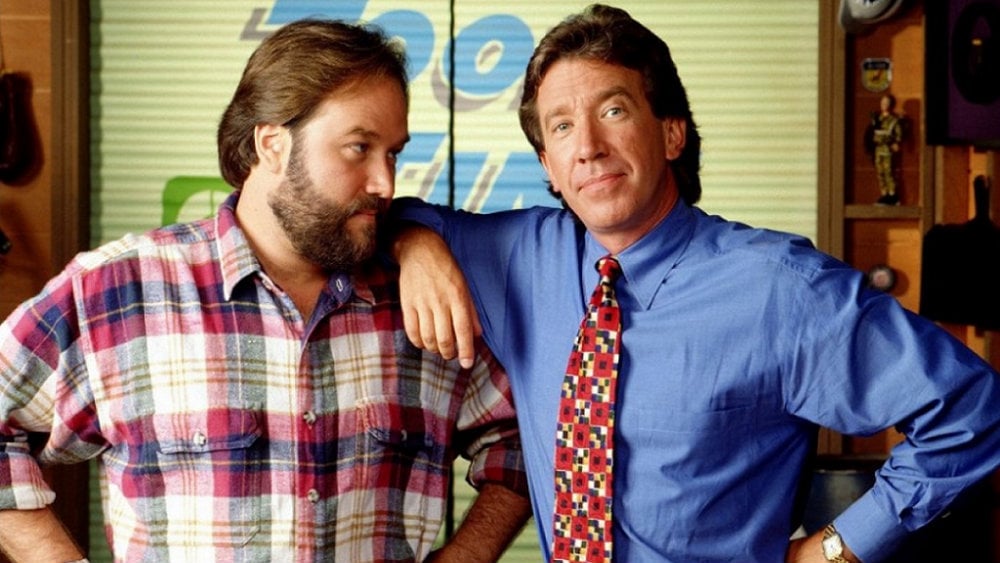 DWTS producers reportedly asked the Home Improvement star to join the cast, but he turned them down. At the time Tim Allen had a steady job on his second TV series, Last Man Standing. ABC canceled the show in early 2017, so we have renewed hope the funny man will lace up his dancing shoes. Fingers crossed.
Next: The politics of this journalist joining DWTS would turn off some viewers.
8. Ann Coulter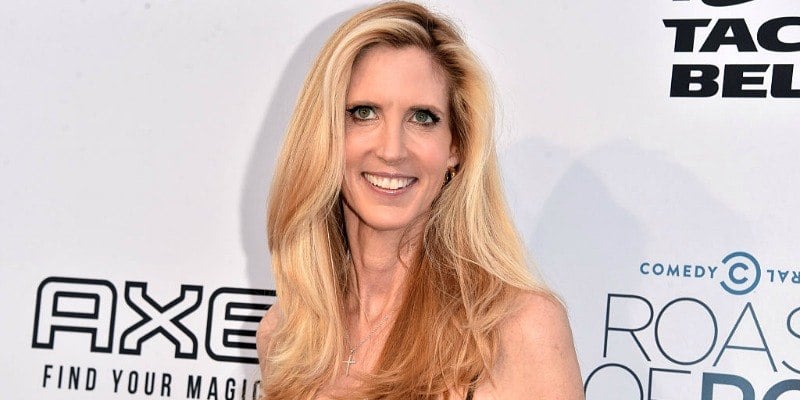 The conservative political commentator isn't afraid to show up on different shows to promote herself. She was on Comedy Central Roast in 2016 to promote her latest book, but she reportedly turned down Dancing with the Stars when she was asked to join.
Next: This controversial reality star made it clear she's sick of reality TV.
9. Caitlyn Jenner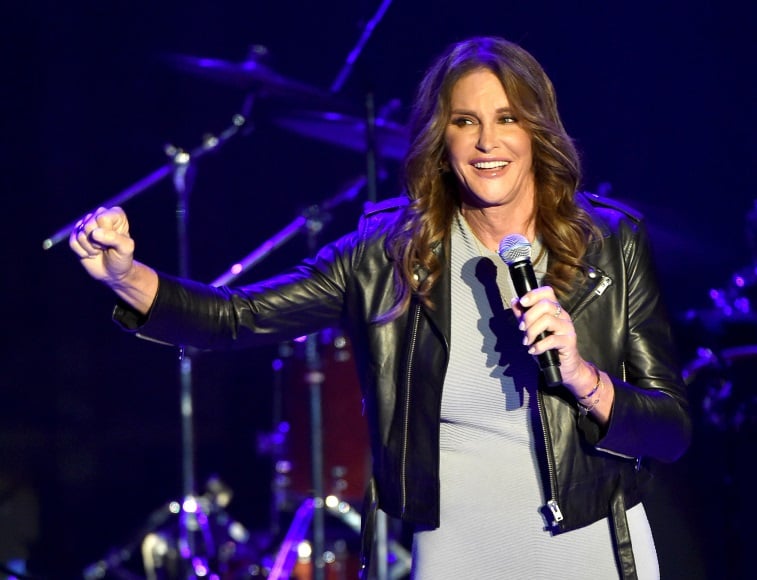 When Kim Kardashian competed on Dancing with the Stars in Season 7, she went home quite early. No stranger to competition, Caitlyn Jenner supported Kardashian. "I am very proud of her," she said according to E! News. "She had a lot of guts to say yes to do this show with no dance background at all. Success is not measured by heights attained, but by obstacles overcome."
Now that Jenner has transitioned, the show wants her to join. "I think right now she needs to figure out her life," co-producer Deena Katz told Gossip Cop. "Trust me, we will be fighting for her at some point. But for now, let Caitlyn become Caitlyn."
However, it doesn't look like it'll ever happen. Jenner wasn't even open to discussing it, although a public offer was made. "There is not nor have there ever been any negotiations on this matter," Jenner's publicist said according to ET Online. "They inquired … and I said no thank you. That is the extent of the communication."
Next: We hope he'd perform a dance inspired by the Rocky Steps.
10. Sylvester Stallone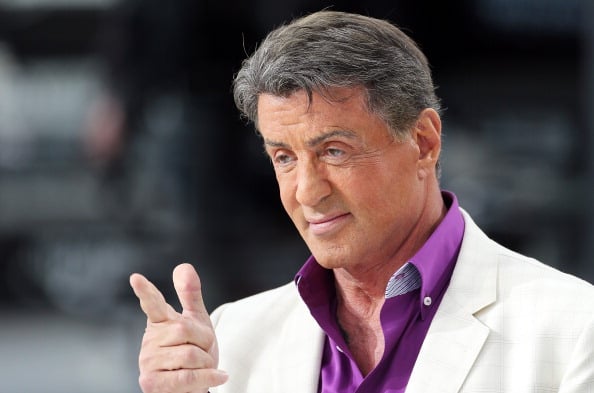 Dancing with the Stars has reportedly offered the actor a place on the show. Could you imagine Rocky recreating some of his famous movie scenes on the dance floor? Sadly, Sylvester Stallone is too busy making sequels like Creed II, The Expendables 4, and Escape Plan: 3. 
Next: Many people want to see this sexy chef shake it on the dance floor.
11. Bobby Flay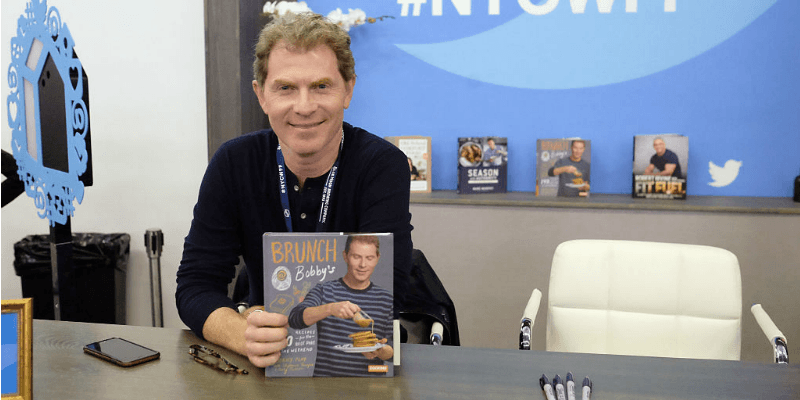 Some reported Bobby Flay would join Season 16, however, he reportedly didn't want to "be known as that guy on Dancing with the Stars," according to Eater. The Iron Chef America star then continued, "My wife told me that she would divorce me if I did it." That's a pretty extreme statement, so we advise he stays off the dance floor.
Next: This bachelor prioritized his new relationship over dancing fame.
12. Ben Higgins
Many bachelors have tried to win the mirror ball trophy, but Ben Higgins decided to sit this one out. Some reported that it was because he wanted to focus on his relationship with Lauren Bushnell. It also could have been because he was working on his own reality show, Ben & Lauren: Happily Ever After?
Next: This '90s actress wouldn't be "saved" by the judges.
13. Tiffani Thiessen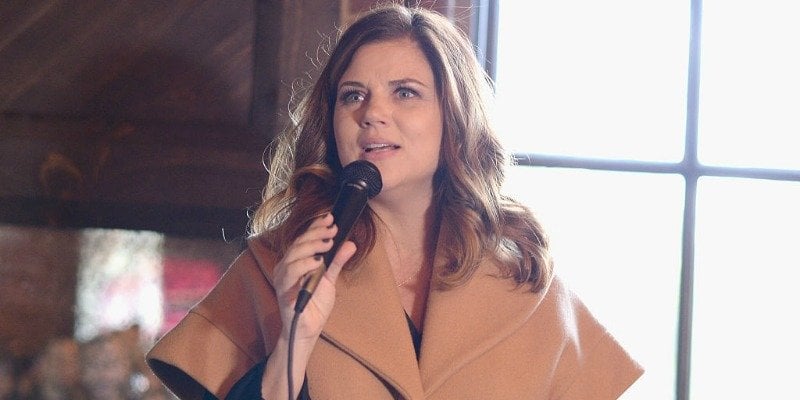 If you loved Kelly Kapowski on Saved by the Bell then you probably want Thiessen to join DWTS. However, she opened up about why she said no. "I've been asked a few times, but my response to that is that I am an actor, not a dancer," she told The Huffington Post. "I think I would rather be one of those 50 and above and going back to get into shape. They can ask me then."
Next: This tech giant fell out of favor with the public.
14. Mark Zuckerberg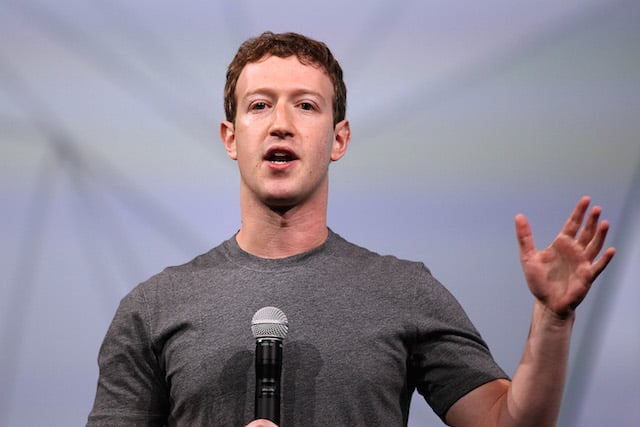 It would be interesting to see how the Facebook co-founder would do on the show. However, Mark Zuckerberg is too busy running the company and testifying before Congress to join. Much to the disappointment of his followers, the Palo Alto, Calif. resident reportedly turned down Dancing with the Stars.
Next: This famous best friend doesn't think she'd be best at dancing.
15. Gayle King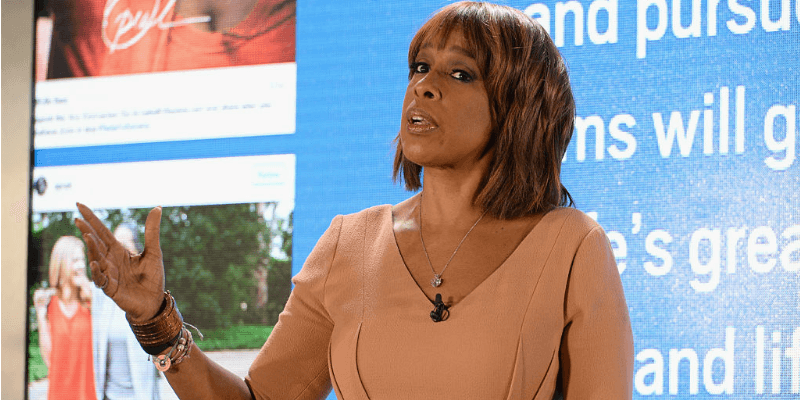 Oprah's best friend has turned down the opportunity three times and revealed why: "I think it's good to keep my public humiliation to a minimum," Gayle King told US Magazine. "I would never want to embarrass my children ever … or myself! I can't dance." However, she is a huge fan and watches the show regularly.
Next: It would be just plain "weird" to see this funny host dance.
16. "Weird Al" Yankovic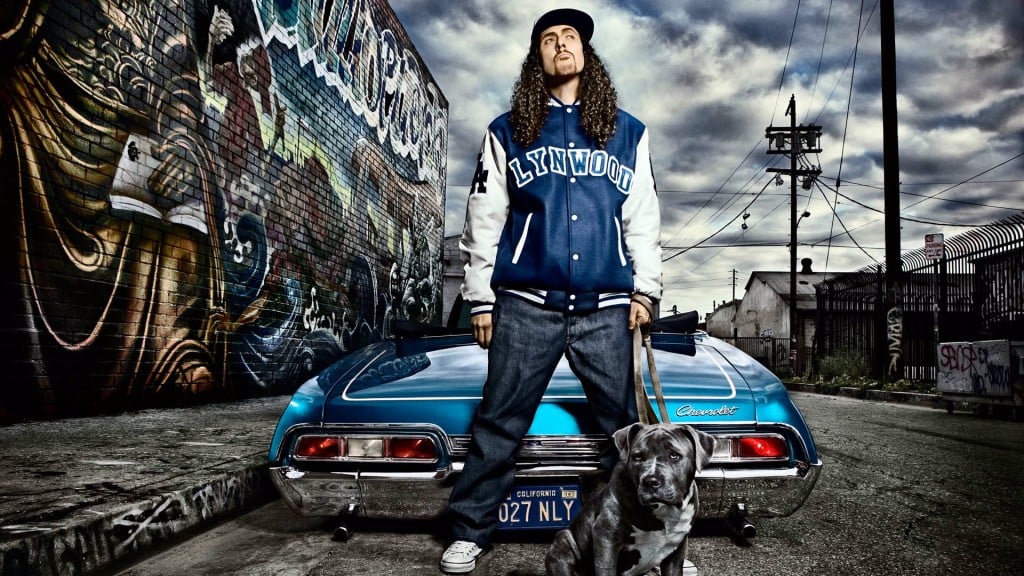 The funny singer was asked to try his skills on the dance floor. "They asked me, and I said no," he revealed to Billboard. "It's not my thing, you know? It wouldn't be a pleasant experience for me. I'm frankly not a big fan of reality TV — I know there's a zillion people who watch the show, and it would probably be 'good for my career,' but I don't know, it's just not my thing."
Next: Known for his role in 1979's The Champ, this actor isn't so sure DWTS is right for him.
17. Ricky Schroder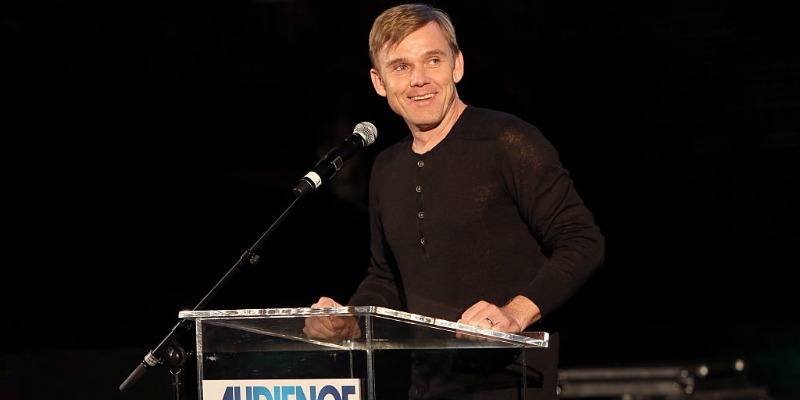 This actor landed on the list of DWTS's wanted celebrities awhile ago. Alfonso Ribeiro was asked by a producer to refer some people for the show, including Ricky Schroder. "The one that she wanted I couldn't get," he said according to K Pop Starz. "She wanted Ricky Shroder [sic] and Ricky Schroder was like, 'Eh, I don't dance!'"
Next: This young pop star keeps his fans hopes' up.
18. Austin Mahone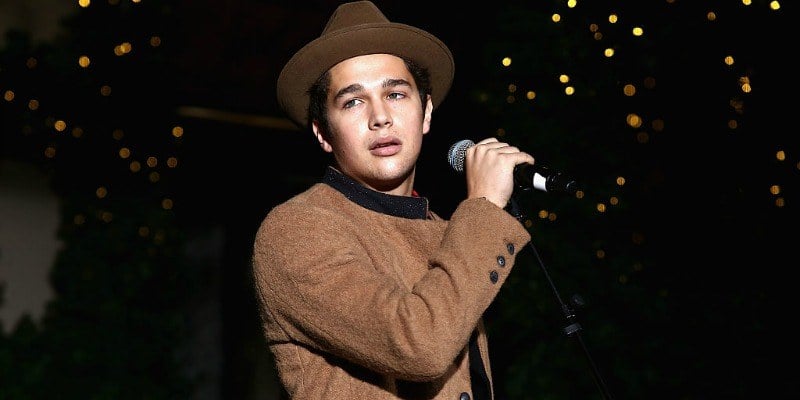 The songwriter was asked to be on Season 18 of the show. He passed up the opportunity, but there is hope he'll be on a later season. "He wasn't able to do it with his current schedule," an insider told Us Weekly. Maybe we will get to see him show off his moves later.
Next: Known for her unprofessional attitude, this actress would be interesting to watch.
19. Lindsay Lohan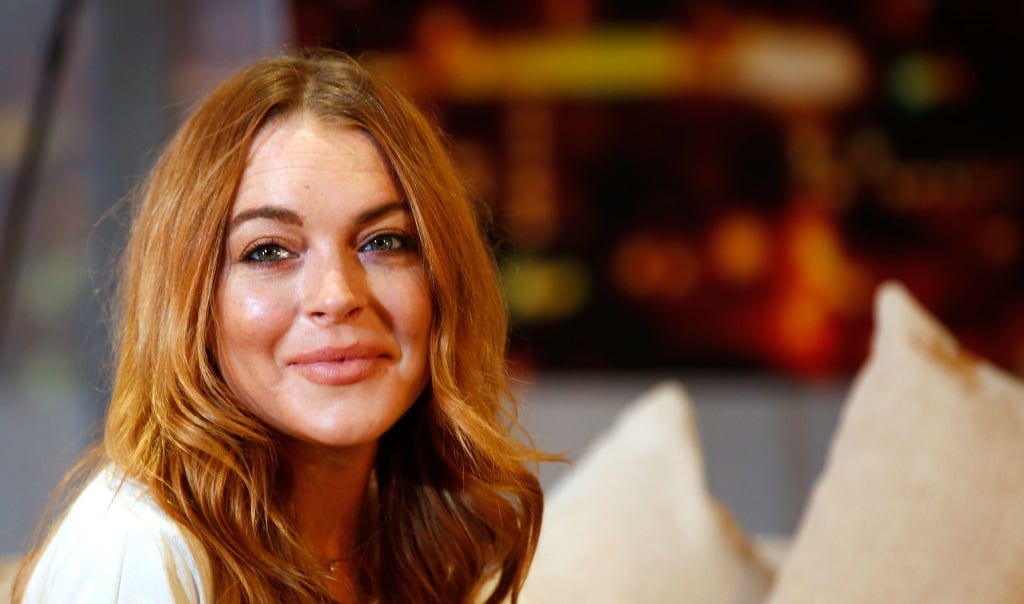 The actress hasn't been working for a while so it might be surprising that she turned down a $550,000 offer to join the cast of Dancing with the Stars, according to The Huffington Post in 2003. This is sort of disappointing since a lot of people would tune in to see if she would fare well on the dance floor.
Next: This bachelorette wasn't afraid to stick it to DWTS.
20. Kaitlyn Bristowe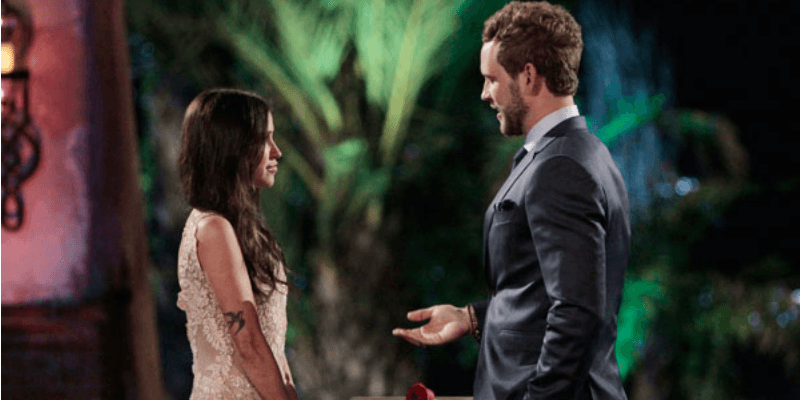 The former star of The Bachelorette was also offered the opportunity to dance on the show after she found love. But unlike former contestants, producers reportedly told her that she couldn't do the show.
Bristowe revealed this when it was announced that Nick Viall of The Bachelor was joining the cast. The bittersweet news is that it looks like the executive producer changed his mind after she revealed the unfair treatment on Twitter.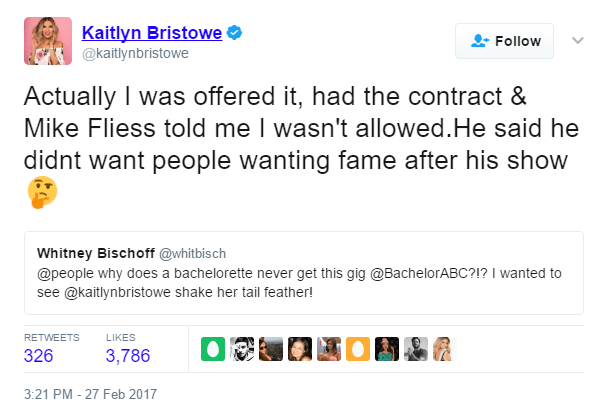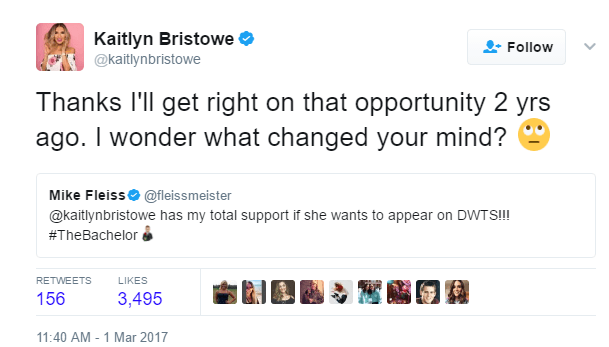 Next: This Queen doesn't want the DWTS crown.
21. Queen Latifah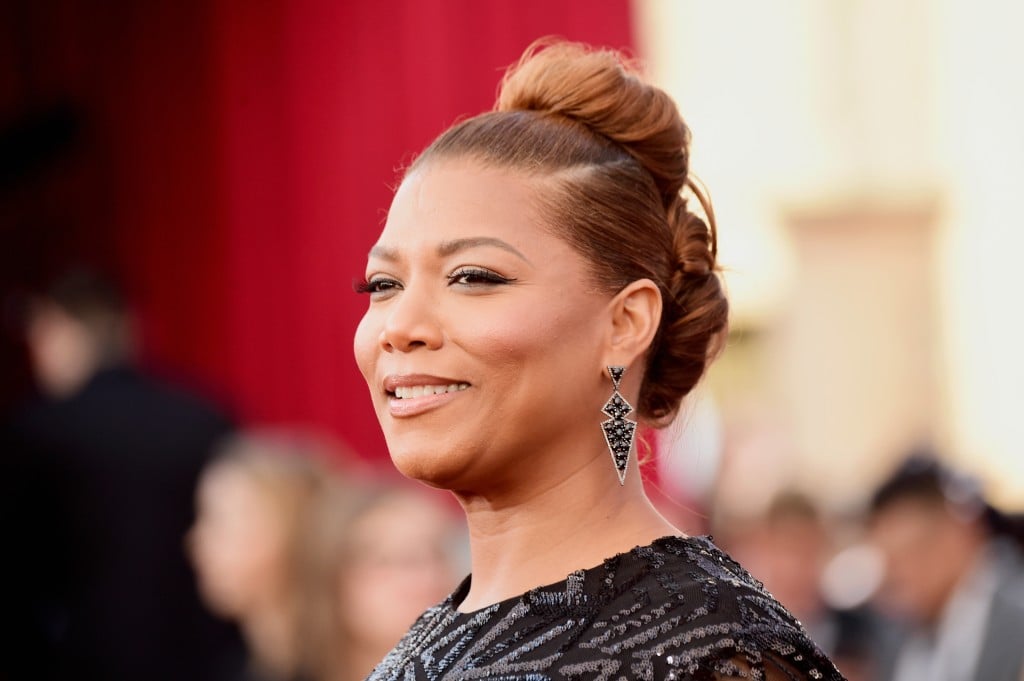 A few years ago there were multiple reports the actress would join the show. But a lot of fans were disappointed when Queen Latifah announced this wasn't true. It also doesn't seem like she's interested in future participation. "I performed on Dancing with the Stars so you might see me as a performer, but not as a dancer," she told Access Hollywood.
Next: This scandalous politician would be an interesting addition to the cast.

22. Christine O'Donnell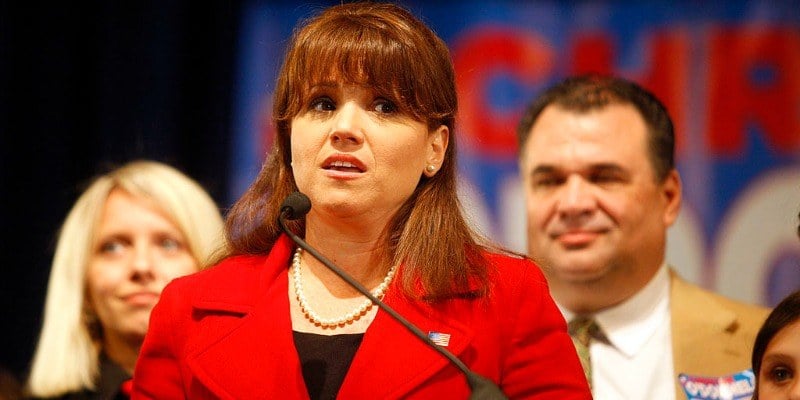 The politician actually announced on Facebook that she was offered the chance to be on the show. "I just got the Official 'Ask' from Dancing With The Stars!!" she wrote on Facebook. "Although I am utterly flattered, my initial thought was to decline, as 2 year old nephew has more rhythm than me, and my two left feet!! What do you think?" She ended up declining the offer.
Next: This politician is too dignified for reality TV.
23. Condoleezza Rice
It seems like Dancing with the Stars is quite focused on getting politicians on the show. The former secretary of state was also offered to go on the show, according to The Hollywood Reporter. The politician however, just didn't have any interest in being on reality television.
Next: This Virgin founder would be a "virgin" on the dance floor.

24. Richard Branson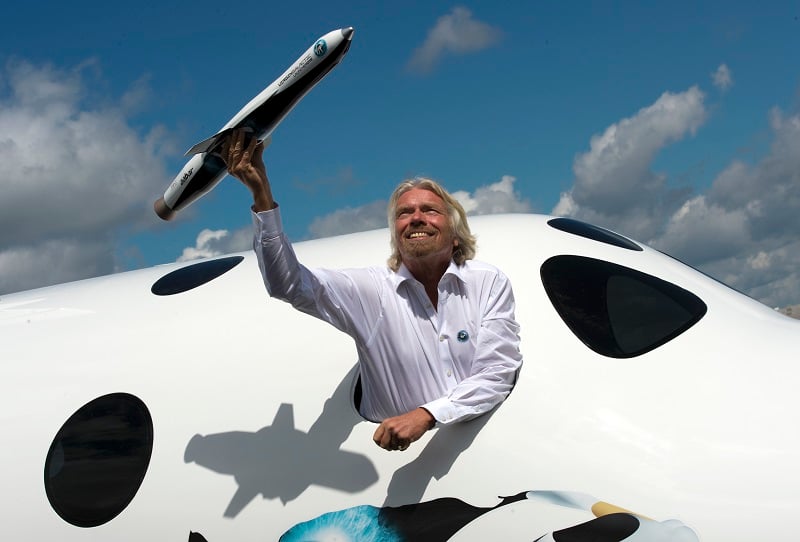 The British business mogul was also reportedly asked to join the show, but he passed up the opportunity. Richard Branson however, never made a public statement about it, but it's definitely an interesting casting choice.
Next: DWTS would likely get a record number of viewers if this former presidential candidate joined.
25. Hillary Clinton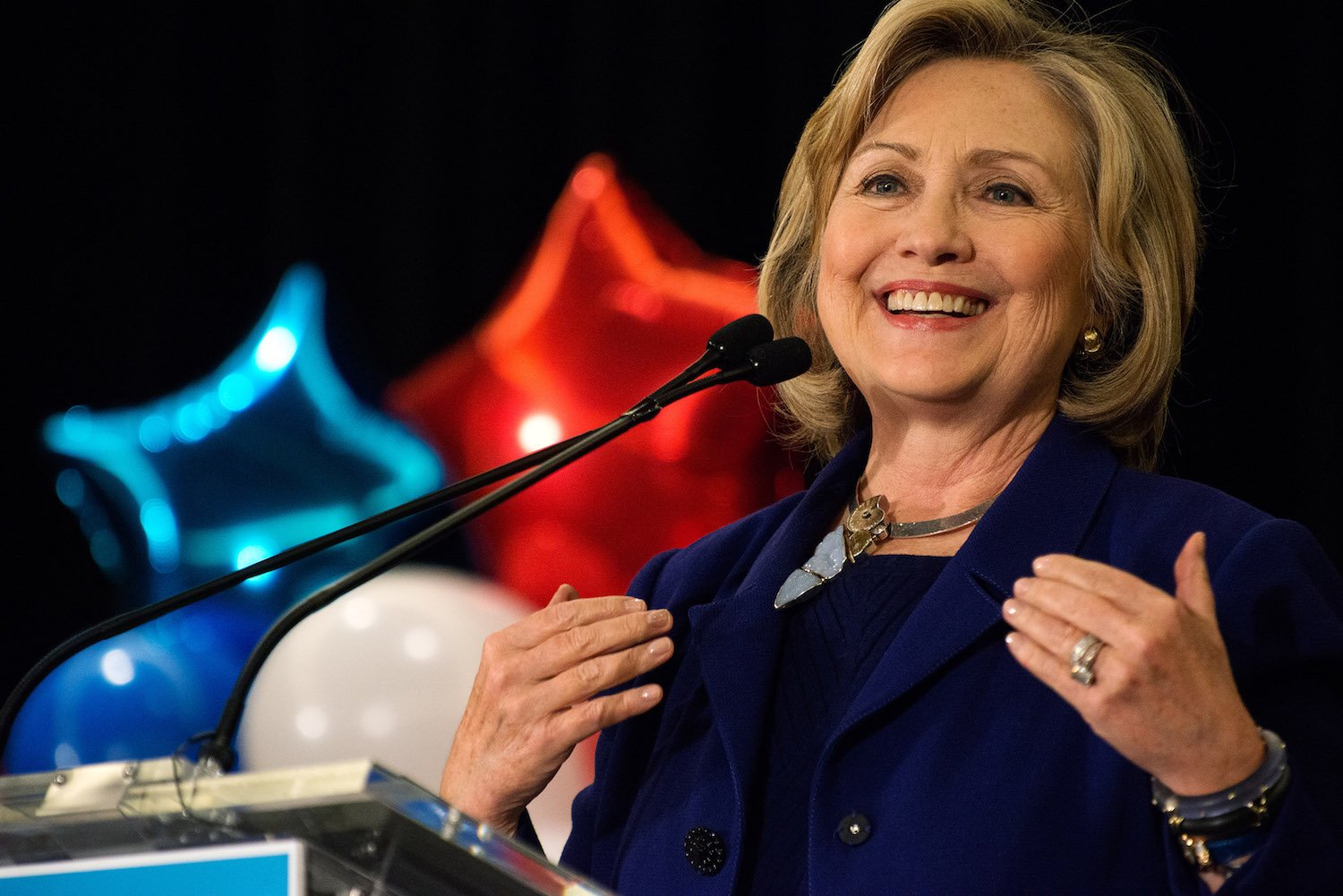 The show really loves Bill Clinton, and it looks like the invitation is open to his wife as well. The former presidential nominee was also asked to join the show, according to Us Weekly. She reportedly laughed off the idea and has no desire to dance on the show.
Follow Nicole Weaver on Twitter @nikkibernice
Check out Entertainment Cheat Sheet on Facebook!