Director Ron Howard Was Quarantined From His Wife Before Their Anniversary
Apollo 13, A Beautiful Mind, and Solo: A Star Wars Story have one thing in common — director Ron Howard brought the stories to life on the big screen. Now, the prolific filmmaker is busy promoting his latest project, Rebuilding Paradise.
While on the talk-show circuit for his new film, he opened up about life during the COVID-19 pandemic and how being under quarantine affected his anniversary plans with his wife, Cheryl Howard.
Ron and Cheryl Howard celebrated their 45th wedding anniversary after being quarantined from each other
Howard appeared on Live with Kelly and Ryan to dish details about his new documentary, Rebuilding Paradise. But first, he told the hosts, Kelly Ripa and Ryan Seacrest, about an important personal milestone that occurred during the pandemic.
Howard described a low-key 45th-anniversary celebration he shared with his wife. "We managed to make it very romantic," said Howard, "Maybe that's the key to our long marriage, is it doesn't take much. It wasn't fine dining. We weren't out on the town. It was us; it was a nice walk."
Just before their anniversary, the Howards had been isolated from each other. With that in mind, the director expressed appreciation for the time they spent with one another.
"We were just grateful because just leading up to that, we were both quarantined from each other. Because I was coming back from location," Howard explained, "And we would go on these walks, and I would say they're sort of like Victorian courtship strolls, you know, where we have to stay 10 feet apart, and there's no touching. So, we were just kind of glad we were through that in time to be able to celebrate the anniversary."
Howard suspects his wife may have had COVID-19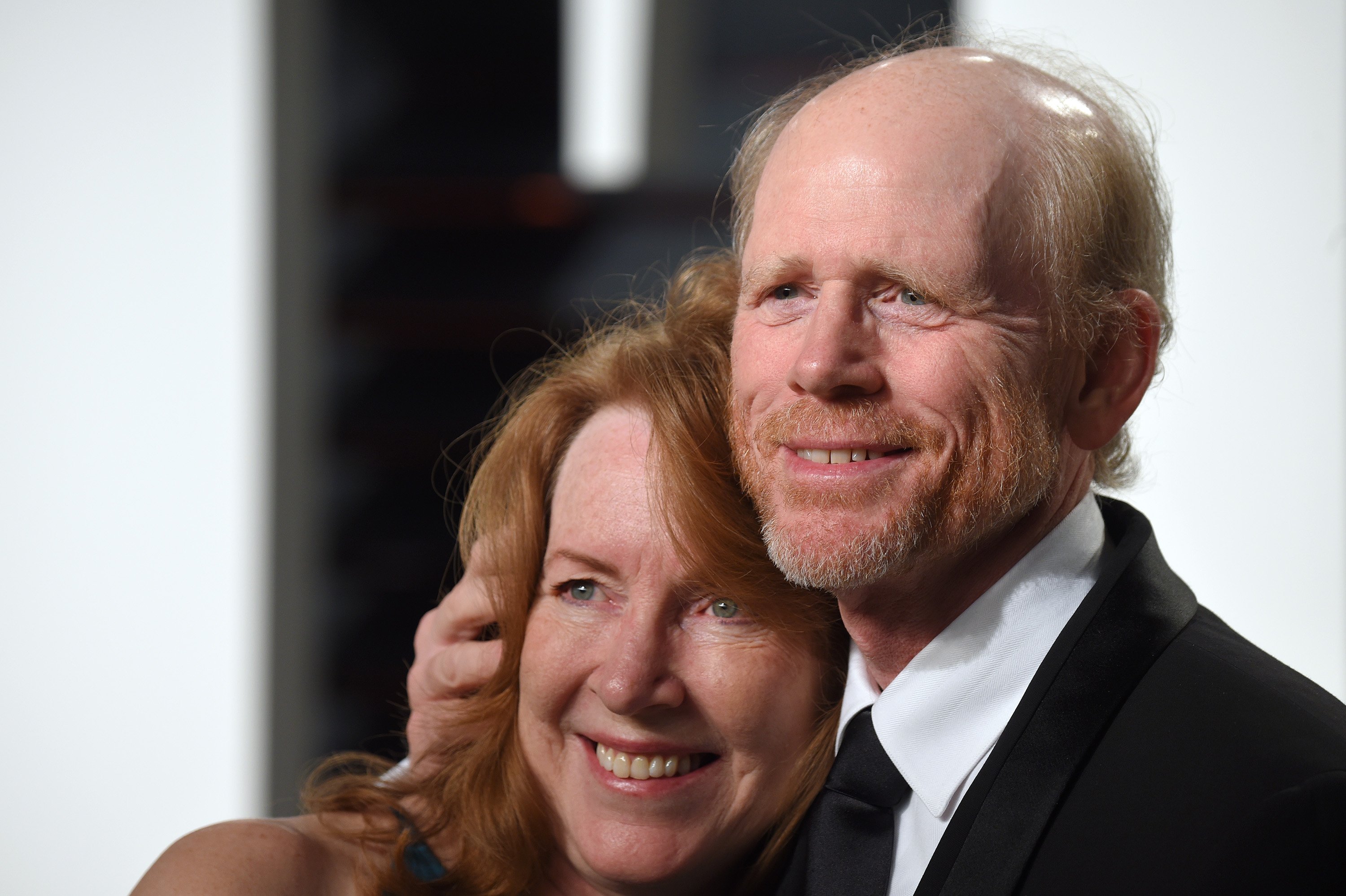 RELATED: The 5 Greatest Lone Wolf Movies to Help Get You Through Quarantine
Howard confessed that life during quarantine brought some bumps along the way when both his wife and daughter fell ill.
"We never got her tested," said Howard about his spouse, "But to be honest, when I talked to Tom Hanks and Rita [Wilson], and you know all of their symptoms all aligned to what Cheryl had gone through."
"We have a daughter, Paige, who was living in New York," continued Howard, "She and her fiancé both had it, but they haven't been tested yet. But I mean, it's just the sort of all the obvious symptoms without a critical care need — Thank God."
'Rebuilding Paradise' drops this summer
RELATED: Ron Howard Revealed How 1 Family Member Is Linked to His Latest Film, 'Rebuilding Paradise'
Before signing off of Live with Kelly and Ryan, Howard teased what to expect in National Geographic Documentary Films' Rebuilding Paradise. The director and his crew traveled to Paradise, California to document the aftermath and rebuilding after a 2018 fire.
"They give us a lot of lessons in how to navigate the world when the rug is pulled out from under you," said Howard about the townsfolk. Fans can catch the documentary through virtual screenings in select theaters and on digital platforms on July 31.