Lies You've Been Told About 'The Bachelor'
The Bachelor and The Bachelorette have been on the air for many years and show contestants trying to win one person's heart. Sometimes it all ends with an engagement, and other times it ends with only heartbreak. But the show's drama is rarely entirely truthful.
This situation isn't exactly unique. We already looked into the secrets behind Dancing with the Stars and it turns out, the dating show has some secrets of its own. The producers try to have as much control as possible in order to make sure the show is entertaining, but that the relationships are also believable. This leads to some lying and putting the contestants in crazy positions. So what exactly about the show isn't entirely truthful? Here are 13 lies you've been told about The Bachelor.
1. Contestants take more than just compatibility tests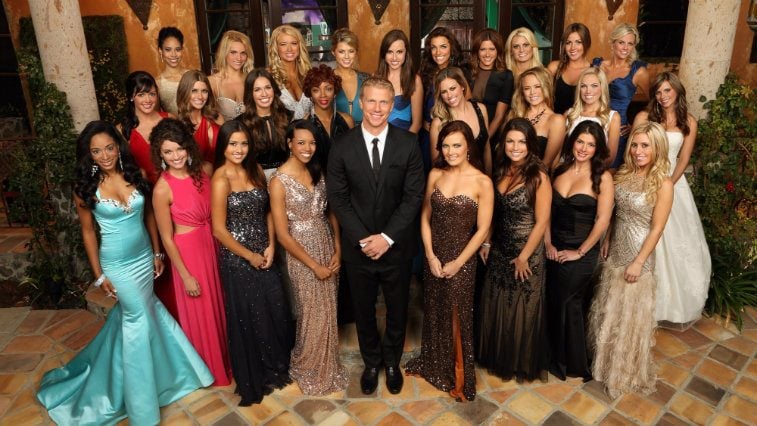 It's better to be safe than sorry! The biography questions aren't the only things the contestants have to fill out in order to get on the show. They take STD tests before getting on, which makes sense given all the kissing that happens on the show. They also have to answer a 800-question psyche evaluation, according to ABC News. This is partially done because of how stressful the process can be on contestants.
"It can be a somewhat emotionally taxing, people don't realize how fast emotions get involved," explained Dr. Catherine Selden who conducts the evaluations. "We want to make sure that people are going to be OK with coping with the stress involved, and make sure that they are going to be offered the help that they need if it's the case."

2. Things are recreated for the interviews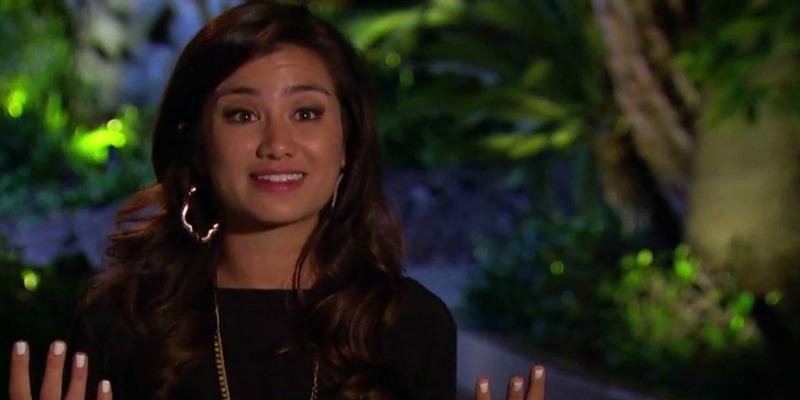 It's common to have interviews with the contestants mixed in with things like the rose ceremony and dates. It gives us a look into how the contestants are feeling and what they were thinking at that moment. But this also means that they have to recreate things in order for it all to blend in.
Contestant Catherine Guidici-Lowe revealed how these interviews are done. "We had to do them days after filming a date if the producers didn't get certain phrases from us. You'd have to recall how you were feeling and go back into that state of mind in the heat of the moment." She then continued, "They want to make it seem like we're on that same location with a similar background, so they would tell me what my outfit was and what my hair and makeup was like and I had to do it."

3. Contestants get a makeover for the final episode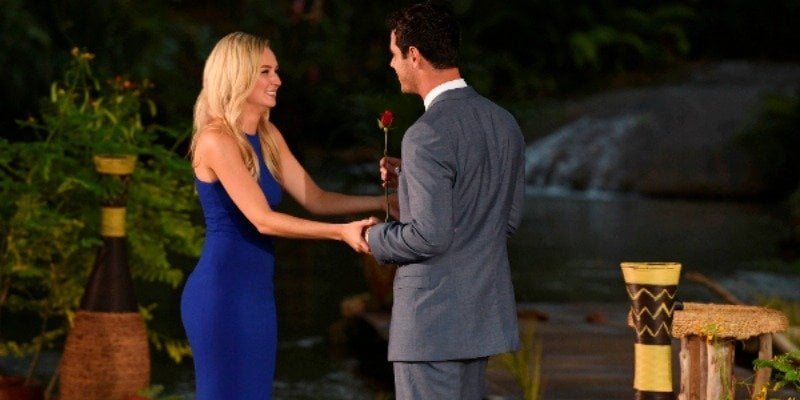 You might assume that the contestants are just thrown out there on their own, but they get professional help for the last episode. There are stylists on the show who pick out the cocktail dresses, jewelry, shoes, and more. Sometimes what they wear isn't truly reflecting who the contestants are either.
"I was listening to the things that she describes herself as," the show's stylist, Cary Fetman told ABC News. "And I'm looking at it as a professional going, 'You're none of those things. You might do it at home, but with me you're going to the hottest look … on the rack, you're pulling the best dress, you're pulling the sexiest, the shortest, the most outrageous things."

4. Contestants have reportedly gone into debt to be on the show
Just because there are stylists doesn't mean everything is taken care of for the contestants. All the clothes they wear up to the final decision are their own. This has led to some contestants splurging on clothes with their own money in order to look good on television. "I know that there are women in the past who cashed out their 401(k)s for the show," revealed blogger Dana Weiss.
Some contestants have been open about this themselves. "I had re-mortgaged my house and I spent something like $8,000 on clothing (which is still a lot)," said former contestant, Jillian Harris, "… but now that designer labels are even more important, I can see how someone can spend that … easily!!!!!"

5. Handlers shop for the contestants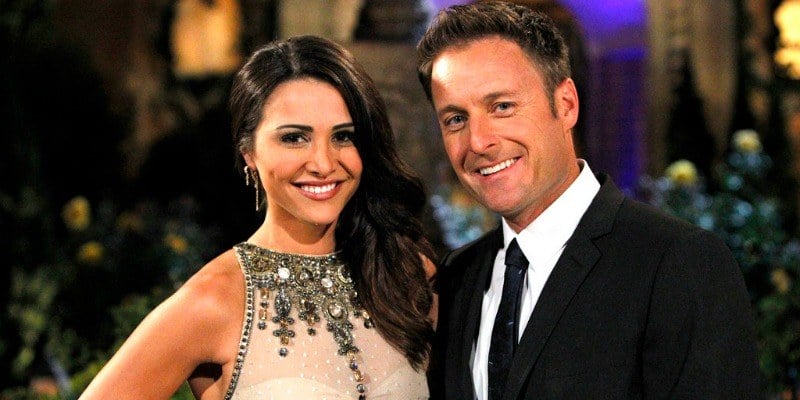 Oftentimes reality shows keep the participants in one setting in order to avoid spoilers getting leaked. This means they also avoid going out to run errands. But what happens when contestants run out of makeup or something else? Well they have to hand over their money to handlers and tell them what they want.

6. Contestants wear promotional items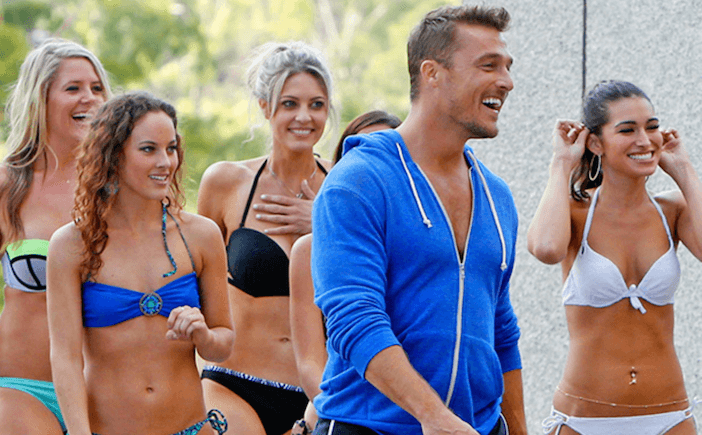 Although the contestants typically do their own hair and makeup, there are perks. They get a gift bag which is full of cool products like bikinis, jewelry, beauty products, and more. Chances are this is because brands want their stuff seen on the show.

7. Some contestants are told to put on fake accents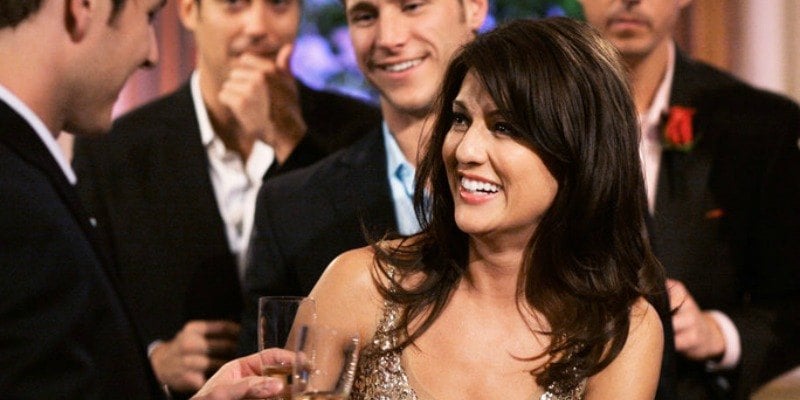 Producers don't just make sure to pick attractive people for the show, they also want them to sound a certain way. Former contestant, Jillian Harris revealed that they wanted her to fake an accent and even gave her classes! "Apparently they didn't like my Canadian accent so they had me go to speech therapy," Harris told Allure, "but after three or four classes, the producers realized I was losing my quirkiness so they cancelled the classes. I wasn't offended because I was the show's first out-of-country person. They were just afraid Americans wouldn't be able to connect."

8. Contestants aren't allowed to hang out with each other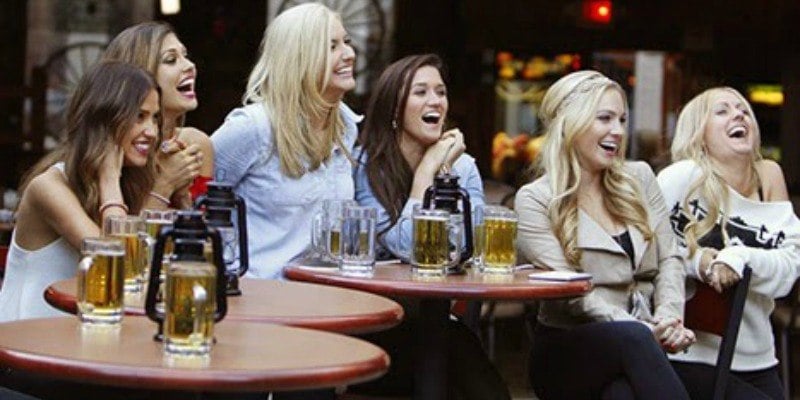 It may seem like the cast becomes close, but everyone is pretty isolated so nothing happens while the cameras aren't on. "When the cameras aren't rolling," revealed Jillian Harris, "they don't want you to talk to anyone. And there are no phones, computers, newspapers, nothing. Only producers. Your body becomes starved for a connection with anyone, which makes it easier to fall in love. You're starving for that intimacy. It was like Stockholm syndrome, but it's a TV show."

9. It's an unwritten rule to not eat on camera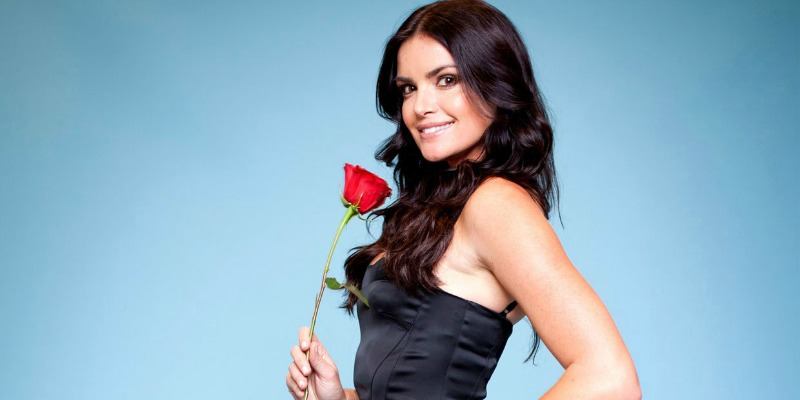 There are many dinner dates on the show, but chances are you only see the couples talking, not eating. This is on purpose. "When you get to dinner," revealed former contestant Courtney Robertson, "the food is already sitting there, but you don't eat while you're on camera. Well, you could eat—they don't tell you not to—but you're trying to have a conversation so shoving food down your face is hard. And it's funny because they are your favorite meals because they know what you like." She revealed that she would eat while getting ready instead.

10. People aren't allowed to go home until they give a reaction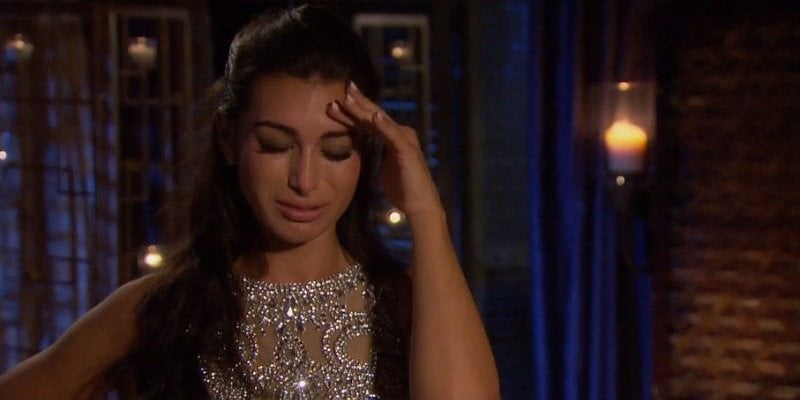 Once someone doesn't get a rose, you watch them being sad or angry in the limo ride home. However, this isn't the natural reaction for everyone. This doesn't mean the producers give up either. "In my case," Sean Lowe told Glamour, "I didn't want to talk about anything, until I realized the ride was taking a lot longer than it should and these guys are just driving around until I say the right thing. I knew if I didn't, we were just going to drive around all night."

11. Contestants are told what words they can and cannot use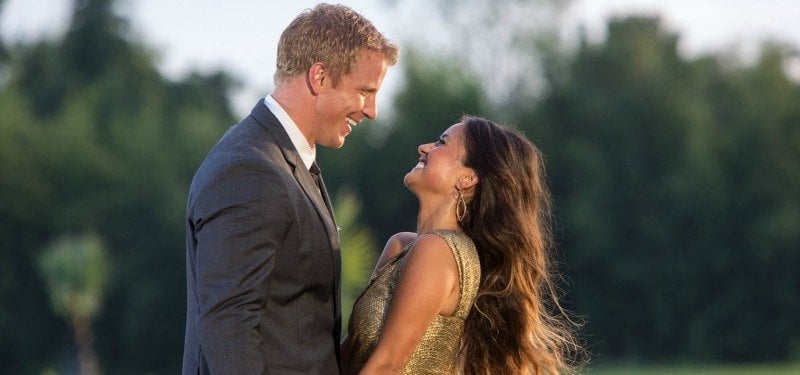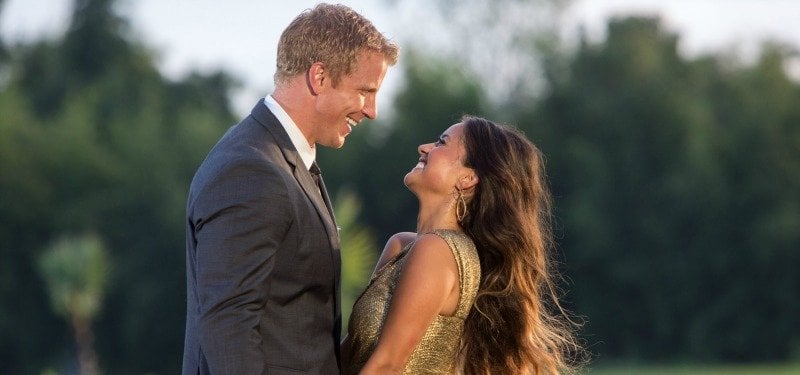 There might not be a script for the show, but that doesn't mean anything goes either. The producers don't allow certain words to be used. "Any time you call it a process," revealed Sean Lowe, "they will make you retape it and say 'journey.'"

12. The mansion is actually a family's real home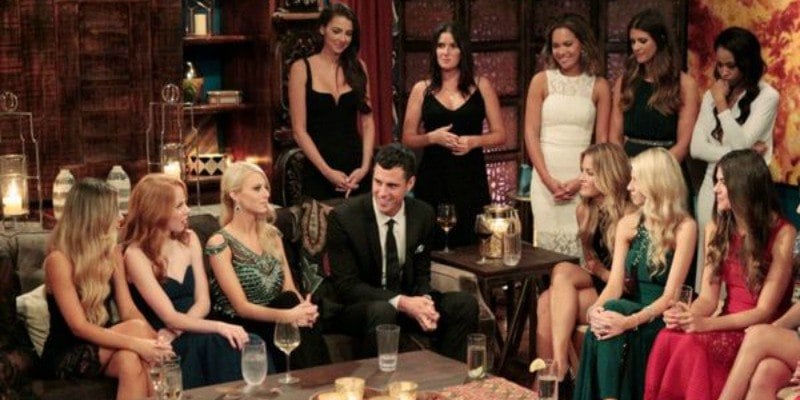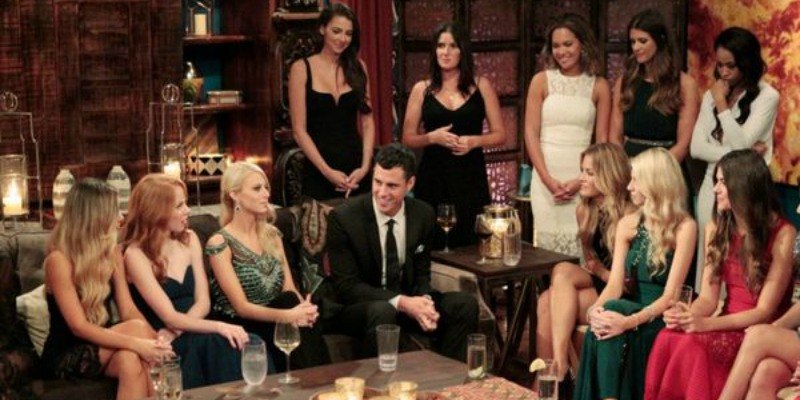 The show doesn't own that huge house, they rent it. "There's actually a family that lives there, and they will move out, the show films, and they'll move back in," Peyton Wright Lambton revealed to Us Weekly. "I took a tour one day and the producer was like, 'That's the little girl's room there.'"

13. The hometown dates don't always take place at contestant's homes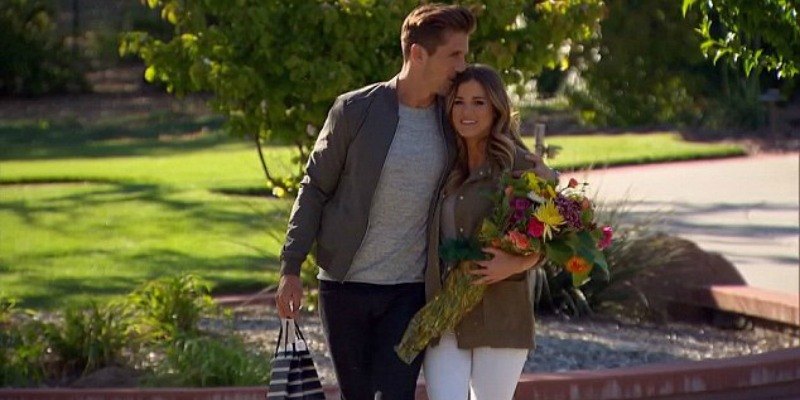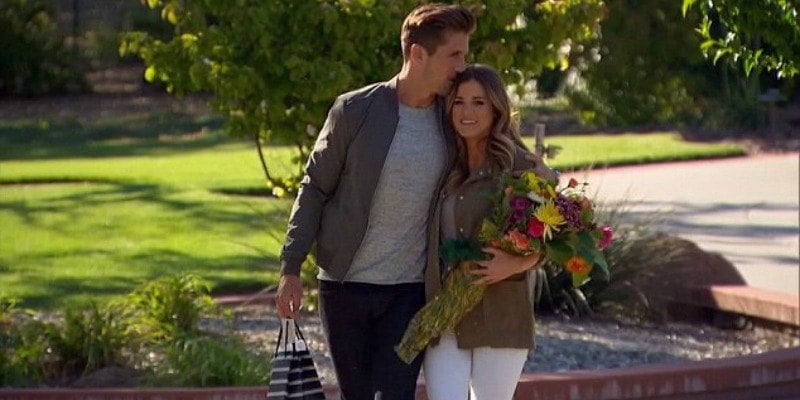 Some contestants don't let the cameras come into their home and instead use another location. "I have heard that some people will do their hometown in a different house," Andi Dorfman said, "like an uncle's house or a rich grandfather's house."
Follow Nicole Weaver on Twitter @nikkibernice
Check out Entertainment Cheat Sheet on Facebook!