​​Yung Miami Doesn't Want Any Advice on Her Relationship With Diddy
Sean "Diddy" Combs has been focused on healing since losing his longtime love, friend, and mother of his children, Kim Porter. Now, he says he's ready for love again. He's apparently found it in City Girls rapper, Yung Miami. Amid criticism of their relationship, Miami says she's not listening to any advice about their journey together.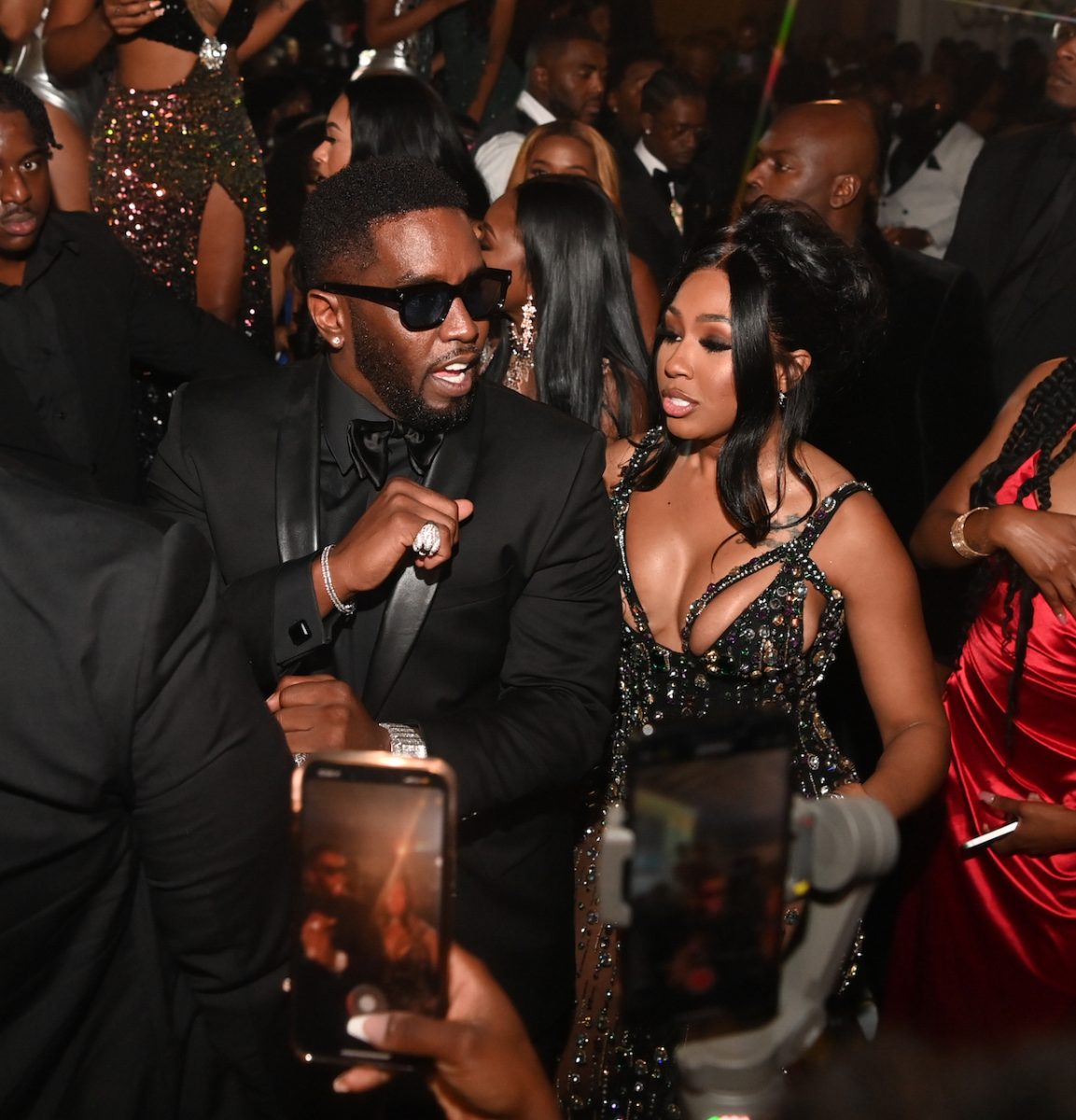 Diddy and Yung Miami define their relationship for the first time publicly
Rumors about the two artists being an item have surfaced for the past year amid photos of the two being cuddled up at industry parties made headlines. Neither confirmed nor denied their status. But in the debut episode of her Revolt podcast Caresha Please, the "Act Up" rapper sat with the Bad Boy Records founder for an interview. They discussed their relationship.
"I'm single," Diddy answered when asked what his relationship status was by Miami. "But I'm dating, I'm just taking my time with life."
After she asked for clarity, boldly asking, "What we is," he replied: "We date. We're dating. We go have dates. We're friends. We go to exotic locations. We have great times," he added. The charter school founder later elaborated on what he finds attractive about the young starlet, with her admitting she's seen the critics regarding questions about why he'd be attracted to her.
"You're like one of the realest people I've ever met," he told her. "You're authentically yourself and you're a great mother and a great friend. We just have a good time… yeah, you the funnest."
Diddy also explained that he knows there's more to the rapper than meets the eye, noting that she is different outside of her persona. "I get advice from Caresha," he added, noting her real name. "Caresha tells me [things] like, 'Don't be in ya head.' You're just a good friend. Everybody that's a friend of yours will tell you that you're a great friend."
The City Girls rapper says she doesn't need any advice on her relationship with Diddy
After some fans watched the interview, they expressed concern for Miami. Some felt that she was giving herself more than Diddy, especially after Diddy continued to double down on the fact that he considers her to be a friend.
She took to Instagram live to address some of the backlash. "Don't tell me what the f–k to do. 'Cause I'm living my best m—-r f—-ng life. I don't need relationship advice from nobody 'cause y'all b–ches ain't married neither," Miami said to the critics. "Like, please. I don't need no relationship advice from nobody. NOBODY. I don't need relationship advice from nobody on the internet."
She insists she knows what she's doing. "I'm good, I'm having a good time. I know how to keep a man. If I wanted to have a man, I know how to keep one," she continued. "Y'all b–ches ain't married. Y'all b–ches is baby mamas. Shut the f–k up," adding that she only accepts "princess treatment" from whomever she dates.
Yung Miami dated other industry acts before Diddy​​
Prior to Diddy, Miami was in a relationship with producer Southside. The two have a daughter together, Summer. In a recent interview, he spoke about their "very cordial and friendly" co-parenting relationship.
"The key to a cordial co-parenting relationship is just no sex," he explained, per Hip Hop DX. "You cannot have sex with your baby mommas. You can't have … I got a girlfriend too, so you can't have sex with your baby mommas with a girlfriend."
RELATED: Diddy's Ex Kim Porter on His Relationship With Jennifer Lopez: 'He Fell For a Big Booty and Smile'