1 'Better Call Saul/Breaking Bad' Cast Member Was in a Porno Film for $500
Breaking Bad and its prequel, Better Call Saul, gave cast member Mark Margolis the role he's likely to be remembered for. Margolis played Hector Salamanca, the crime family boss who uses a wheelchair and a bell to communicate. Decades before either show, Margolis appeared in a porno film and all he got for his troubles was $500.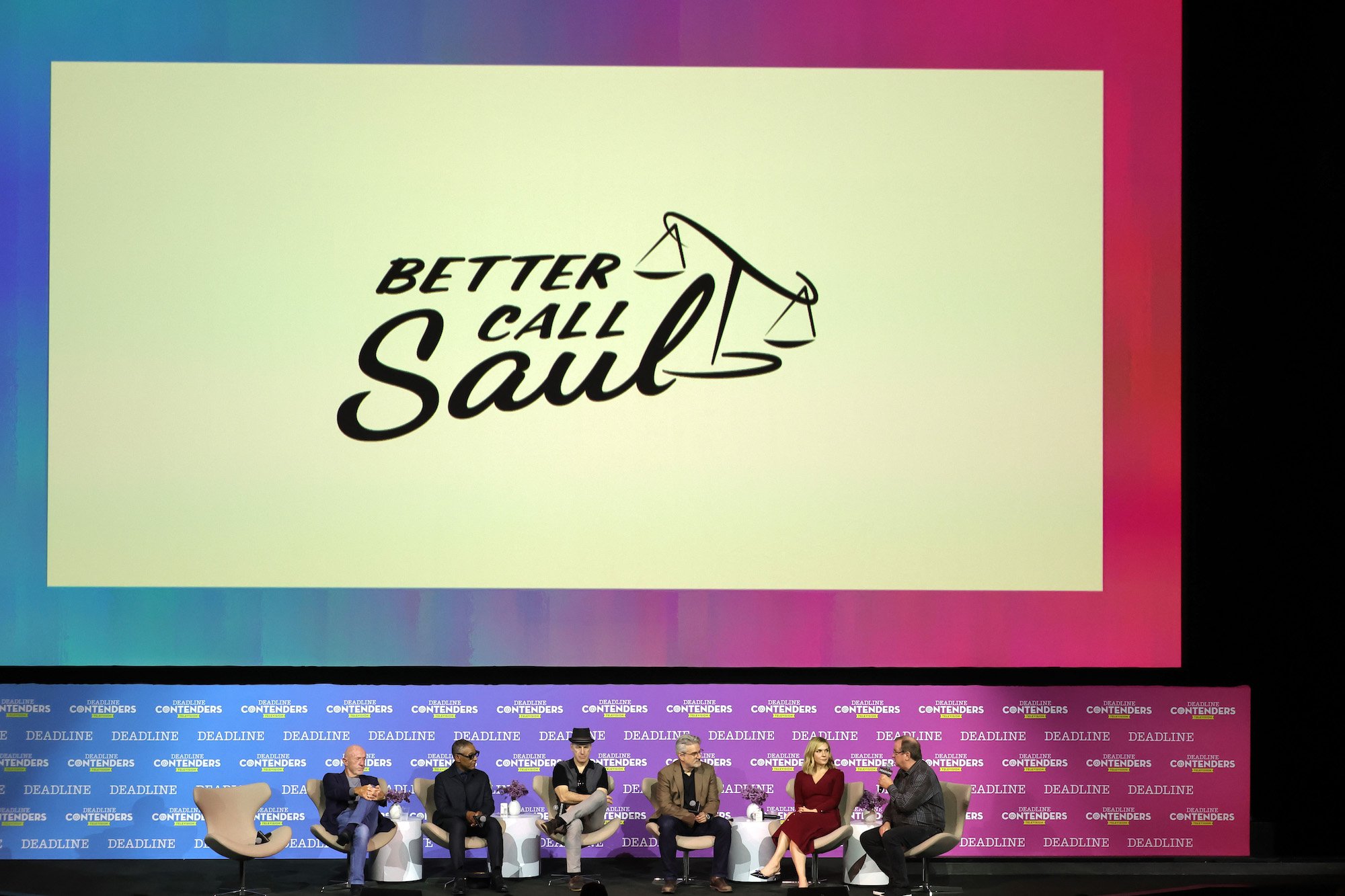 Margolis was a guest on the Better Call Saul Insider podcast on June 8. While discussing his career prior to Breaking Bad or Better Call Saul, Margolis explained his involvement in the film The Opening of Misty Beethoven.
Long before joining the 'Breaking Bad' and 'Better Call Saul' cast, Mark Margolis needed money 
A working actor in the New York theater in the '70s, Margolis needed money. He didn't have the steady paycheck shows like Breaking Bad or Better Call Saul would later provide. So, he was desperate enough to do a porno.
"Somebody told me there was this woman who was casting porn films, I should go see her," Margolis said on Better Call Saul Insider. "And I said, 'I don't know how involved I want to get in.' And I needed money. If you'll get into the heavy stuff, we'll give you $1000 for the day. If not, we'll do something other than that and we'll give you $500. So I opted for I don't want to get involved."
Mark Margolis handled the dialogue in the porno
Since he did not want to appear naked on screen, Margolis took a role that required dialogue. He is sitting on a plane while a couple has sex. Margolis is neither the hero nor the villain of Misty Beethoven.
"It was done in a training plane out at Kennedy airport," Margolis said. "They had no idea what was going on inside. It was a closed set. Yeah, it was a funny line about I had only one brandy and I hadn't gotten my blow job or something. The girls were gorgeous but they were way out there."
RELATED: 'Better Call Saul' Star Giancarlo Esposito Shares Gus Fring Biography You Never Saw in 'Breaking Bad'
Margolis remembers the performers had a bit more trouble hitting their marks. 
I sat in front of a young couple. They were new to this. This girl was giving this guy head, it went on forever. It was tedious to be around. They got rid of some of the crew, they lowered the lights, da da da. It went on and on. She blamed him, he blamed her. He doesn't know, he's up tight, he said she doesn't do it well, on and on. This is as much as I know about the porn world. They brought in a woman who's known as a professional fluffer and she got him to ejaculate and I got my $500.
Mark Margolis's favorite part of making a porno
Lest he give the impression that porno is the seedy side of Hollywood, Margolis marveled at one perk.
RELATED: 'Better Call Saul': Patrick Fabian Had an Idea for Howard Hamlin on 'Breaking Bad'
"They had the best-catered lunch I ever saw in my life because I hadn't been out to California then," Margolis said. "The lunch catering was incredible but I didn't want to touch anything because everybody seemed very sticky."
Margolis said once The Opening of Misty Beethoven hit video, people recognized him in it. A theater co-star, Elżbieta Borkowska, accidentally rented it thinking it was a movie about the composer.
"She says to me, 'You know, I had a friend come out from Poland and we wanted to see a video for the evening. So I went to the Blockbuster store and there was this movie about Beethoven called The Opening of Misty Beethoven. So I rented it and it was a pornographic movie. And you were in it!'" Margolis said. "Yes, people bring it up once in a while. It was something I would never have done but $500 was a good piece of change in my situation in New York in '76. As long as I didn't have to take off any clothes or get involved with it."
RELATED: 'Better Call Saul' Season 6: Peter Gould Thought About Removing El Camino Diner Sign